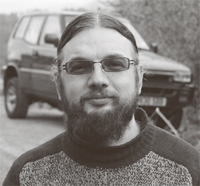 Ian Seabrook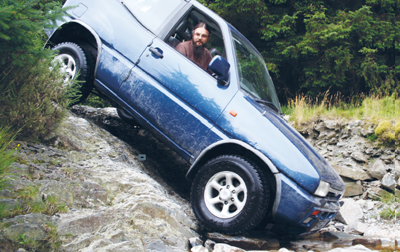 Somehow, I've managed to own the Maverick for over six months now, which as anyone who knows me is all too aware, is rare for me. Cars come and go like the seasons. There's a reason the Mav is still here. It's really quite good.
More remarkable is that despite only living a handful of miles away; I'd not yet tested the Mav on the fabled Strata Florida greenlane. In late July, I finally got to remedy this, thanks as ever to the West Wales Laning group (www.westwaleslaning.co.uk). Unusually, we were Land Rover-free for this trip, as friends Franz in his modified Maverick and Lewis in his Suzuki Grand Vitara came along one pleasant evening. I was a little anxious about this lane, as once I'd reached the end of it in my Range Rover last year, the side steps were as straight as a Snowdonia skyline. They took a right beating!
We deliberately timed our run after a rare dry spell, as there are several fording sections on Strata, and they can prove damaging – even fatal at one crossing, where a tribute remains to the life of a girl killed when a Land Rover was dragged downstream at a particularly torrential time. You misjudge this lane at your peril.
Ford Maverick SWB
Spec: GLX 2.4i
Mileage: 96,850
MPG: 20-22
Recent Costs: £40 MoT
Arrived: January 2011

You can read more about this 4×4 in the October 2012 issue of 4×4 Magazine – available here