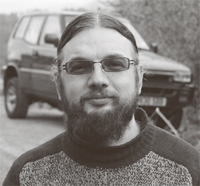 Ian Seabrook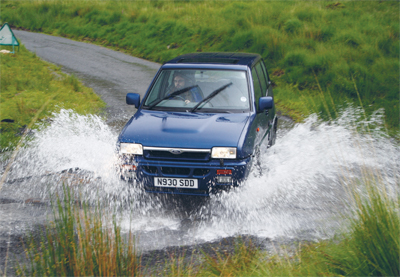 The summer has proved a quiet season for the Maverick. For two whole weeks, the Maverick didn't turn a wheel. I've been very busy with work and events and when there's a long trip to go on, my 45mpg Citroens are a lot more tempting. Still, it gave me time to sort out a few issues. The towing electrics took a mighty pounding at a Pay and Play site a few months ago and it was time to do something about it. I've actually opted to keep the electrics inside and will thread them out via the door seal on the rare occasion that I'm towing. A family friend has been doing this for decades as he was fed up at how quickly the electric socket can deteriorate when its out in all weathers. I've also finally repaired the heater blower resistor, so I finally have four working speed settings. Bliss!
A few weeks ago, I needed to be in Bala in North Wales. This was the night before the Aberystwyth floods – though we didn't know they were on their way at the time. Still, it had been raining for the best part of 24 hours and there was a lot of standing water about. We opted to take the Maverick for the two-hour drive up north, just in case wading was in order.
The way there was OK but the drive home proved very treacherous, with lots of standing water that was very difficult to see in the dark. Hitting deep standing water at 40mph is a terrifying experience! Fortunately, the Maverick handled it with no drama. It also coped with a deep fording experience in Machynlleth. There can't have been many vehicles through after us. The river here often floods and there's a long section that needs to be traversed. The water was deep enough to cause the alternator output to drop but this was a taste of what was to come. A few hours later, this section was under several feet of water. We were lucky.
Ford Maverick SWB
Spec: GLX 2.4i
Mileage: 96,800
MPG: 20-22
Recent Costs: £10 towing electrics
Arrived: January 2011

You can read more about this 4×4 in the September 2012 issue of 4×4 Magazine – available here