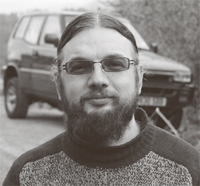 Ian Seabrook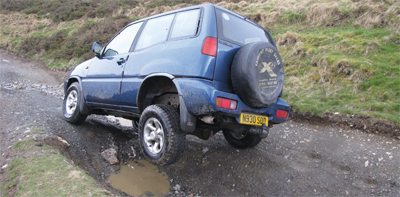 As you may recall from last month's Our 4x4s, my 'bargain' Maverick has required a pretty extensive brake rebuild with new discs, pads and calipers at the front and some bleeding and adjusting at the rear. I'd hoped that this would mean healthy brakes and no more problems but within a couple of weeks, the brake pedal had gone very soft and stopping power was very much reduced. The level in the master cylinder had dropped and a glance at the rear soon showed why. A wheel cylinder was leaking and a visible trail of fluid was dropping onto the rear wheel – making a mess of the alloy's finish as it did so.
Milner Off Road Ltd supplied a pair of wheel cylinders for £34.20, though I've only fitted one so far, which has done the trick. This is easy to do, requiring just a few spanners – though as I discovered, it's best to not disturb the rear shoes. You can do the job without having to remove them and it makes life a lot easier.
With another bleed session – my wife knows the routine very well now – the brakes are working properly and after clocking up 100 miles or so, all seems well. Which is good as the Maverick has been busy, hauling trailer loads of wood to keep our stove supplied. It might not have masses of torque, but the Maverick is still an excellent tow vehicle.
Ford Maverick SWB
Spec: GLX 2.4i
Mileage: 96,800
MPG: 20-22
Recent Costs: £34.20 wheel cylinders
Arrived: January 2011

You can read more about this 4×4 in the July 2012 issue of 4×4 Magazine – available here