Shion Scudamore – contributor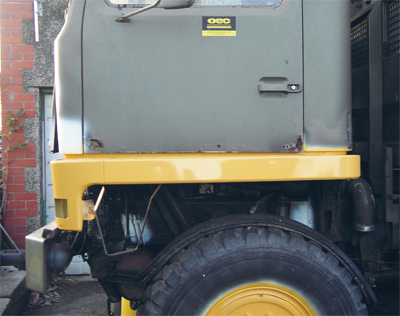 Another year is slipping by and the Bedford is still on the drive. Indeed, it's been a few months since I have had much to report. Where does all the time go these days? The good news is that the welding on the cab has more or less been finished. However, the race against time to get the paint on the front half of the chassis and the cab is not looking good at the moment.
Once the old girl is roadworthy again, I can get her to a decent venue to complete the spraying but for now I am at the mercy of the Anglesey wind and rain – which is particularly viscious as this is being written – and matched with rapidly dropping temperatures.
SPECS
Model: Bedford TM 4-4
Spec: 8.2-litre turbodiesel
Mileage: 19,000n (still)
Test mpg: 11mpg
Recent Costs: New doors
Arrived: June 2004

You can read more about this Bedford in the February 2012 issue of 4×4 Magazine – available here