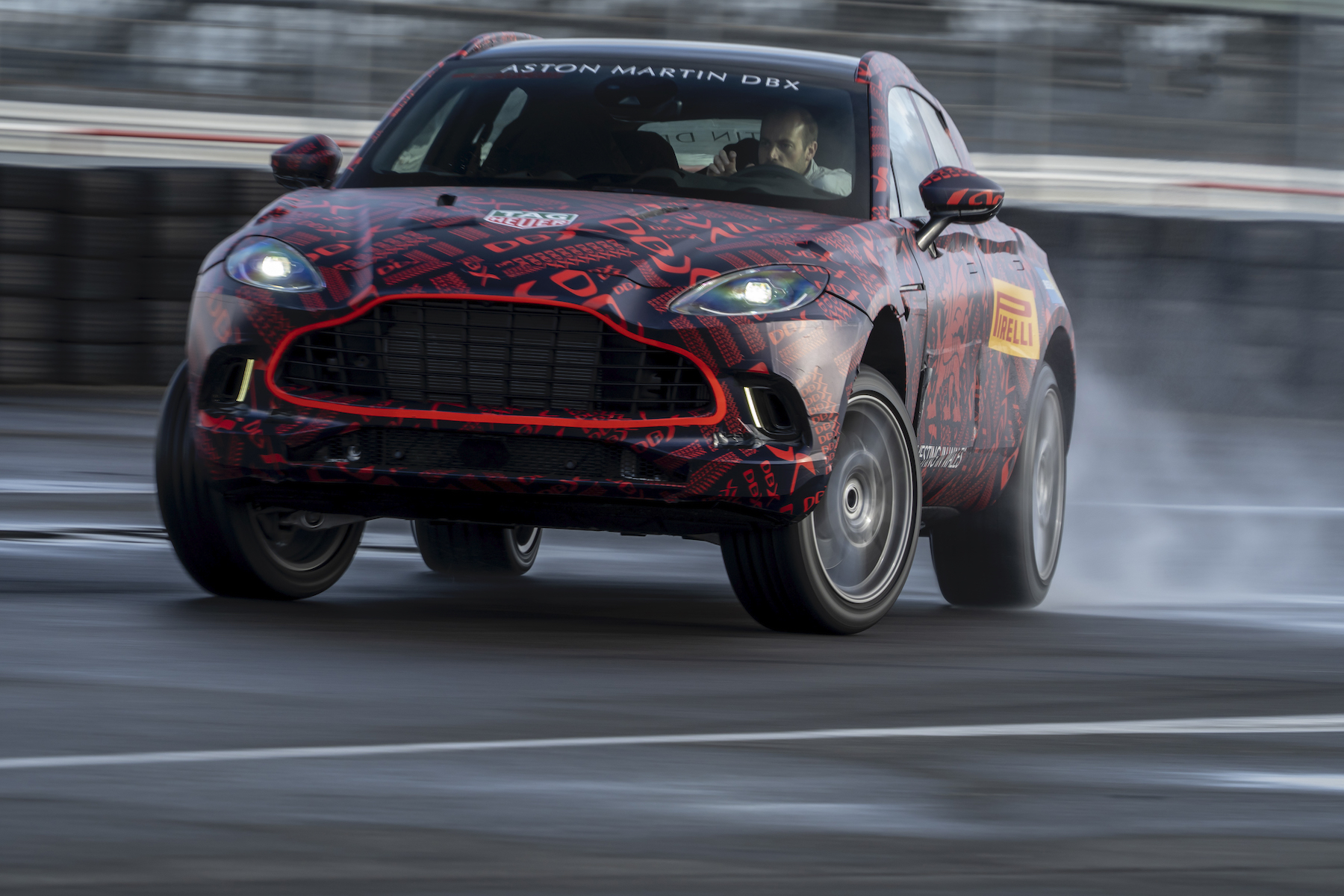 With its debut SUV entering the final stages of production, Aston Martin have let slip that the DBX will be powered by a rather potent V8.
The 4.0-litre power plant is the same twin-turbo unit from the Vantage, but it will produce 542bhp combined with 516lbf.ft – making it the highest performer of all the V8s in the current Aston range.
Testing has been extensive, with the British marque determined to keep the DBX on par with it's performance cars both on the civil roads and race tracks. There are no official top speed figures yet, but in testing the DBX is alleged to have broken 180mph on several occasions, according to Aston themselves.
In the remaining time before the scheduled December unveiling, engineers will be fine-tuning the handling setup and continue to fine tune the powertrain to, as Chief Engineer Matt Becker says, "make this the most exciting SUV on the market."