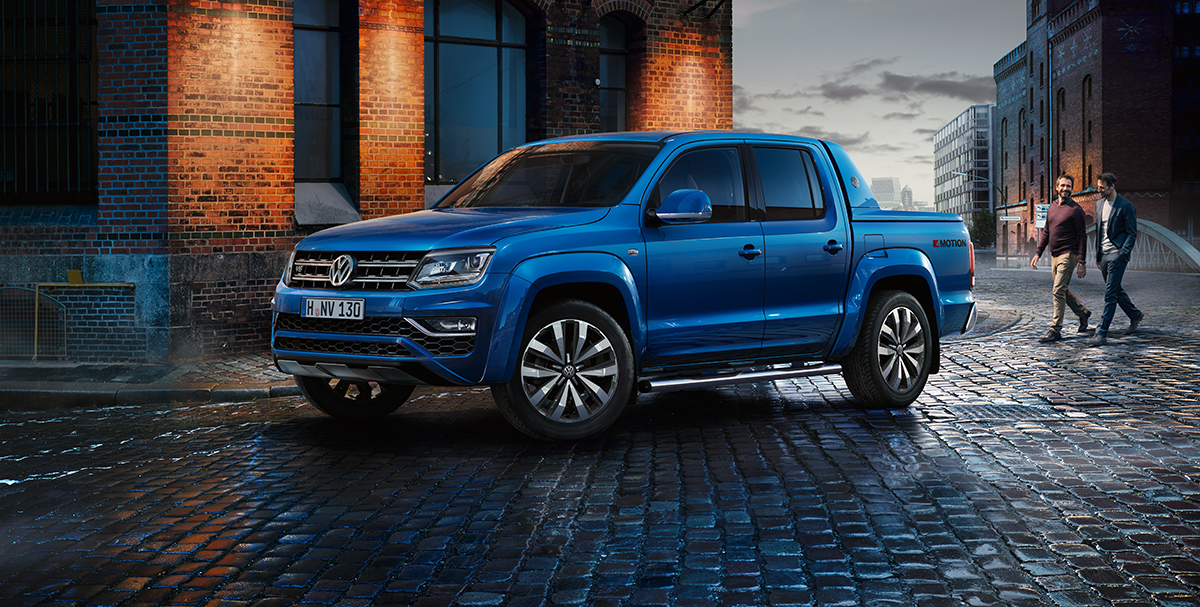 The VW one-tonner is already one of the more luxurious offerings within the current pick-up market, but with the new Aventura special edition, it just got a bit fancier.
Powered by the most powerful 254bhp V6 in the range, the Aventura runs with the eight-speed DSG gearbox, permanent all-wheel drive and features an overboost function which temporarily ups power to 268bhp.
The interior features the Discover Media Navigation system, and the Aventura is fitted with other extra gadgets to make the driver's life easier. The Lights and Vision package installs automatic headlights and separate daytime running lights that feature a coming home function along with automatic windscreen wipers.
Seating comes in the form of Volkswagen's ErgoComfort seats. These come wrapped in Nappa leather and are 14-way adjustable. The same leather also adorns the steering wheel which boasts controls for the multimedia system and houses paddle shifts to manually control the transmission.
Paint options are either Ravenna Blue or Indium Grey – both of which can be specified in a matte finish. If you do choose to go matte, the Aventura comes with a 24% saving on the usual price for the procedure, at £2,335 pre VAT. The wheels are 20″ Talca alloys and the exterior is fitted with a body-coloured sports bar, chrome plated side bars, under-body cladding, power folding mirrors and a protective coating for the truck bed – to which you can add Mountain top roll covers for £1387.50 plus VAT.
The Aventura Amarok is on sale now, with pre tax prices starting at £39,960 at your nearest VW CV centre.