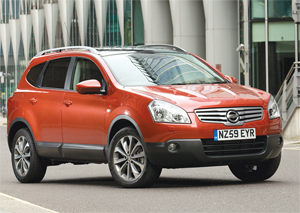 No need to keep the family standing around in the rain waiting for a bus to come along when you can have an all-weather people carrier parked right outside the house. We look at the Top Ten seven-seaters…

With fuel prices and the cost of public transport rising to ever more ridiculous heights with every passing day, the lure of the seven-seater SUV seems more attractive than ever. Who, after all, would board a bus or take a train when there's a comfortable minibus parked right there on the driveway? How many families will be considering a single seven-seater as an alternative to two five-seater family cars, thereby saving on insurance and maintenance costs as well?
The car manufacturers have anticipated this surge of interest with the result that more and more have been offering seven-seater versions of their family estates. Four-wheel drives are no exception, seemingly offering the best all-round all-weather solution for the active family. There's a good selection of seven-seater SUVs available; here we've chosen to feature our top ten, ranging from the patently old-fashioned to the hi-tech trend leaders, from affordable yet still well equipped budget models to prestige limousines reflecting the heights of luxury. We've chosen to look at cars not more than seven years old, settling on a lower price limit of £5000; naturally much of what we have to say about these lower-end models will apply to earlier examples that could be available – albeit with more signs of wear and higher mileages – for much less. At the other extreme the sky's the limit, epitomised by the £60,000 being asked for a nearly new Mercedes-Benz GL with all the luxury trimmings.
Don't settle too hastily on the first seven-seater you see, and don't be too eager to buy into a particular brand without first checking what the car involved actually gives you in the way of passenger comfort. There are two types of seven-seater SUV, ones that are unashamedly big with apparently lots of space for seven on board, and those that are styled as compactly as possible in the interests of exuding a more fashionably acceptable road presence, forcing the rearmost passengers into a claustrophobically cramped space. In every case it pays to remember that the third row of seats occupies what would otherwise be the luggage compartment, so seven-seaters rarely offer space for seven lots of luggage as well as seven passengers.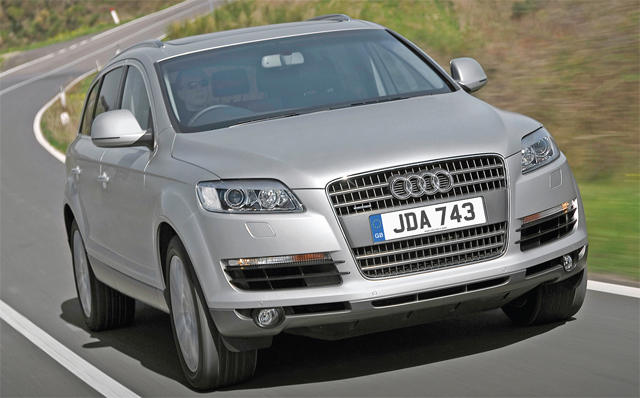 Looks can be deceptive; when selecting a seven-seater it really does pay to take whoever's going to be using that extra row of seats along with you to make sure they'll be comfortable in them, and that they're agile enough to get into them in the first place, as accessing the rearmost seats often involves clambering over folded but nevertheless bulky second-row seats. With that proviso there's a big enough choice of body shapes and power options to suit just about every need. Look out in particular for bargains on nearly new models, for instance on run-out examples of the previous generation Mercedes-Benz GL in the wake of the arrival of the all-new model last year.
---

To read the full report see the March 2014 issue of 4×4 Magazine. Buy it here