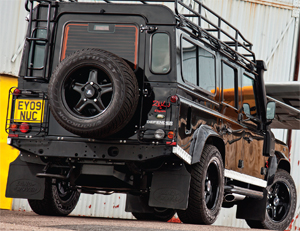 If you find the idea of a brand new Land Rover Defender, Range Rover or Porsche Cayenne just that bit too ordinary, you might be in the market for a bespoke model created by one of the UK's custom-build specialists. Paul Guinness takes a look at these exclusive, hand-built specials
There was a time when anybody cruising the leafier parts of Cheshire or the mean streets of Notting Hill in a brand new Range Rover would have turned heads. It was one of the ultimate ways of saying "I've arrived – and I want you to know it". But times have changed. Oh sure, the Range Rover is still a superb choice, being highly praised by all those who come in contact with it; but no longer is a bog-standard example the ultimate way of announcing your success and wealth to passers-by.
The last few years have seen an increase in the numbers of custom-built 4x4s based around existing models, aimed at clients seeking the ultimate in exclusivity and individuality. We're not talking about vehicles modified for off-road use, of course; no, we mean the 4x4s created for turning heads out on the street, as well as those built with supercar-like performance in mind.
It's all too easy for fans of traditional 4x4s and off-roaders to criticise such vehicles. The original Land Rover of 1948 was built as a farmer's workhorse, designed for a life of toil in the toughest of conditions. Nowadays though, its modern-day equivalent – the latest Defender – is as likely to be seen parked in Kensington High Street as it is traversing a farm track in rural Wales. And for an increasing proportion of buyers who see an expensive 4×4 as the ultimate urban fashion accessory, opting for a straight-off-the-shelf standard model is simply too predictable.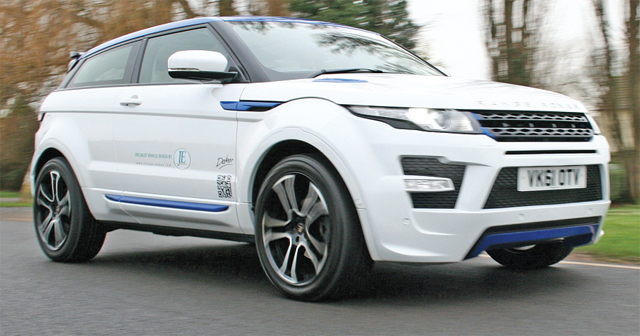 That's why there's now a whole new market for professionally modified 4x4s, even if the concept itself isn't exactly original. Back in the 1970s and '80s there were companies that would take your new Range Rover to a whole new level of luxury, while in more recent years companies like German specialist Brabus has been responsible for a wide array of go-faster Mercedes SUVs. Nowadays though, the choice of modified 4x4s is wider than ever, with even the smallest conversion specialists grabbing the limelight thanks to their high standards and the impressive results they achieve.
Companies like Twisted Performance have been hitting the national motoring headlines in recent times, as the market for wildly modified Defenders continues to grow. But even if you're happy with the standard performance of your 4×4, there's no shortage of specialists ready and willing to provide astonishing levels of luxury, with names like Kahn Design and Bespoke Cars giving you their own twist on travelling business class.
---

To read the full report see the November 2013 issue of 4×4 Magazine. Buy it here