Deciding he needed a second-hand 4×4, or rather, he needed a cheap second-hand 4×4, Paul Guinness went searching for a bargain buy. He ended up with a Lada Niva Hussar – here he explains the reasons why
Photography: Paul Guinness
On paper at least, I had a simple requirement: a 4×4 workhorse. Nothing fancy, nothing expensive and certainly nothing complicated. It had to be a good old-fashioned 4×4, of the type that proved popular back in the days when only farmers and country folk bought all-wheel drive vehicles. Most certainly not the kind of 4×4 that would appeal to the school run brigade.
So why this sudden urge for a real four-wheel drive machine? In truth, a number of factors were coming into play, not least the fact that a cheap but capable 4×4 is a hugely entertaining thing to own. More seriously though, I needed a vehicle that could double-up as a van when the need arises (which it does regularly during the on-going redesign and revamp of my garden). And, with a farm in the family, it also had to be a genuinely capable off-roader that wouldn't be embarrassed by any visiting Defenders.
That final requirement immediately ruled out many of the 4x4s that fall within my budget – which, of course, brings us neatly on to the subject of money. How much was I intending to spend? As little as possible, was the obvious answer. And that meant ideally around the £1000 mark. Certainly no more than £1500. Yep, we really were talking the tightest of tight budgets.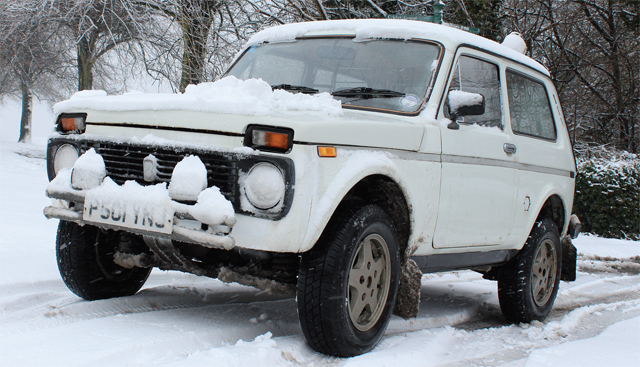 THE CONTENDERS
There are, of course, plenty of 4x4s littering the classifieds that can be bought for as little as a grand. Ageing Freelanders are capable but too SUV-like for me, rather than being agricultural in their approach. And, of course, the same non-workmanlike criticism can be levelled at the RAV4s, CR-Vs, HR-Vs and Sportages that can also be bought with such limited funds.
The trouble is, such vehicles were the ideal size for me; I had no need for a Discovery-size 4×4, as it would have created a few storage issues at home. Having said that, I deviated slightly by going to inspect a SsangYong Musso, a vehicle I've admired since driving various examples when they were still on sale. A 1998 Musso 2.3 GLS on sale at a local dealership for just £995 proved a temptation. But in the end I decided it was too large for my needs – plus, with a 2.3-litre petrol engine for propulsion, not particularly ideal in terms of running costs.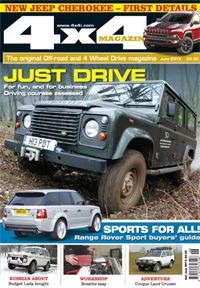 To read the full report, including spec, see the June 2013 issue of 4×4 Magazine.