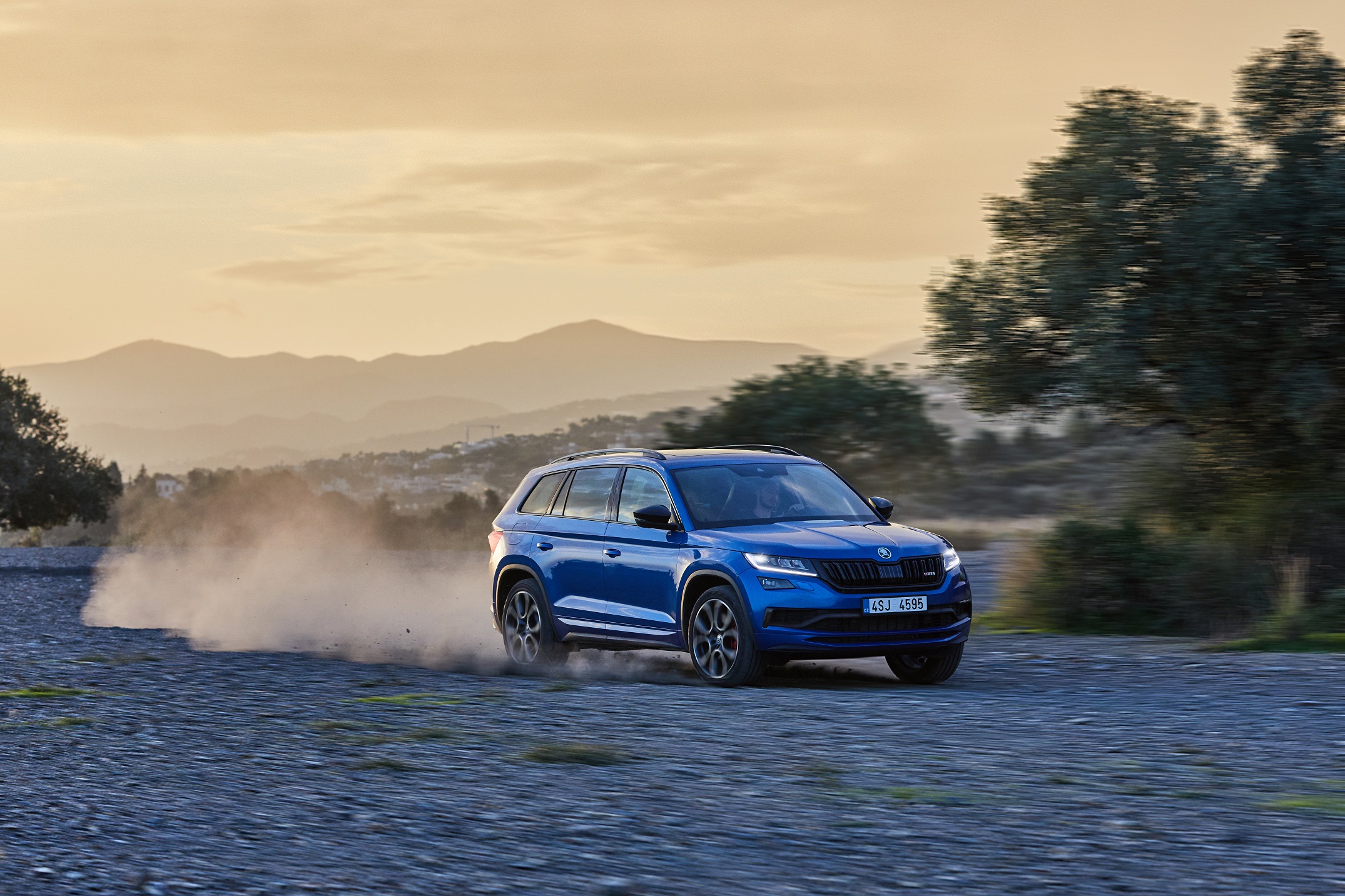 Skoda have revealed the first performance SUV in the company's history, with the 238bhp Kodiak vRS being launched after a prototype set the lap record at the Nürburgring for a seven-seater.
The turbo diesel engine is the most powerful diesel unit the Czech brand have ever produced, and combined with four-wheel drive – which is standard on all Kodiak vRS models – a pre-production model completed the menacing lap in 9 minutes and 29 (point 84) seconds.
Dynamic Sound boost in the family rocket ship enhances the audible qualities of the diesel power plant. The 20″ alloys are also standard for the first time on a Skoda, and out of the box the Kodiak vRS also has full-LED headlights and tail lights, whilst exterior design cues are finished in gloss black.
Combining practicality with speed, the speedy SUV offers space for up to three rows of passengers, depending on the format selected.
More details of the Kodiak vRS will be released closer to launch, with pricing starting at £41,375.