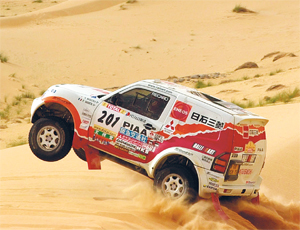 There was a time when the Range Rover's crown was seriously under threat. Nigel Fryatt remembers the Mitsubishi Shogun and wonders why it never quite achieved its claim of being 'King Off The Road"
For many, the Range Rover has been the top production 4×4 since its original launch. Such dewy-eyed devotion to the cause has been cemented by a blinkered view towards what has come to challenge. For this magazine, a 'Press test' Range Rover in the 1980s would underline many things; the RR was a superb on and off-road proposition, but build quality levels led much to be desired. Personal experience at the time of driving a number of test vehicles – which, surely should be the best built of the bunch – regularly resulted in dislodged walnut veneer trim, detachable rear view mirrors and assorted water leaks. Surely there was something that could knock the Range Rover from what seemed to be a very complacent throne. Back in the winter of 1983, this magazine dared to suggest that such a vehicle existed when we had our first experience of a Colt Shogun.
It is worth considering that back in 1983, that the UK 4×4 market was a very different place to that today. It was considerably smaller. There were Subaru and Audi passenger car 4x4s, and utility 4x4s, but the true off-roader's choice was limited to Range Rover, Datsun (not yet Nissan) Patrol, Lada Niva, Mercedes G-Wagen, Suzuki SJ and Toyota Land Cruiser, plus the very first Colt Shogun hard top. After the Range Rover's 1983 near 3000 annual unit sale, the Suzuki managed just under 1500 that year, the Patrol a mere 765 and all the rest struggled with less than 400 units each, with the Shogun the lowest at a mere 303 (admittedly, that was its first year). How then could such a vehicle, so quickly, be designated as a potential catalyst for such a dramatic regime change? Why would anyone consider a Shogun to be contender to the throne?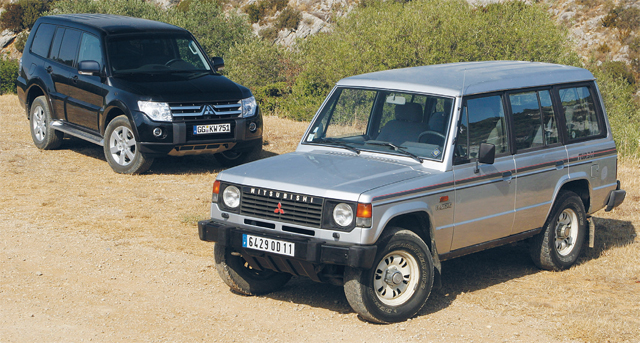 Looking back, the reasons had much to do with a desire – by the press at least – to see something topple the King. After all, there are only so many times you can excuse a vehicle when bits of it keep falling off, and even in the early 1980s, the reliability and solid build quality of the Shogun was apparent. It was also seen as a tough competitor. Announced in Japan in 1982, three Shoguns took part in the 1983 Paris Dakar in the Production and Marathon class (these were not the hi tech competition specials you see today, but versions much closer to the standard road cars) and they took first place in both classes and won the team prize. It's worth noting that one Shogun was driven by British rallying stalwarts Andrew Cowan and Colin Malkin. It's also worth bemoaning the fact again that Range Rover has never taken off-road competition seriously enough to risk (?) a works entry. Mitsubishi, on the other hand, took it very seriously with the Pajero, won the event overall in 1985, eventually taking 11 outright victories, including an unbeaten run from 2001 to 2007. Winning an event like Paris-Dakar that comprehensively further secured the Shogun/Pajero's reputation and many sales have resulted from this success.

To read the full report see the July 2012 issue of 4×4 Magazine. Buy the issue or subscribe here