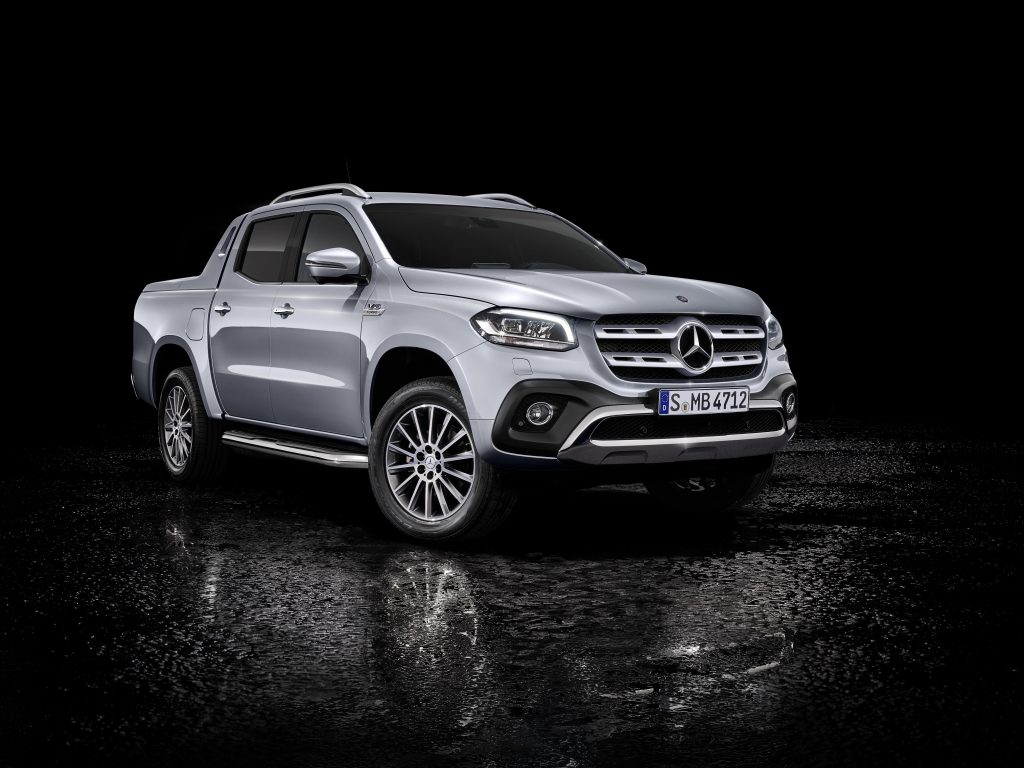 Mercedes-Benz recently released the X-Class pickup, and not long afterwards a few adventure themed concepts. They've announced they are now updating the range with a new engine – and permanent all-wheel drive – and will debut the model next week at the Geneva Motor Show.
The X350d utilises a 3.0-litre six-cylinder turbo diesel, that's good for 258bhp and 368lbf.ft, and does 0-62mph in 7.9 seconds. A seven-speed automatic gearbox comes as standard, with paddle controls behind the wheel, as does stop-start functionality. Off-road transmission mode is featured alongside comfort, eco, sport and manual gearbox settings.
The 4matic all-wheel drive system has a low-range box and a two-stage transfer case, and distributes the power with a 60:40 bias in favour of the rear axle.
The X350d will come with two trim options, including the range-topping Power No pricing has been announced for the UK yet, but is expected to follow after the debut in Switzerland, given that it will be available from the middle of 2018.