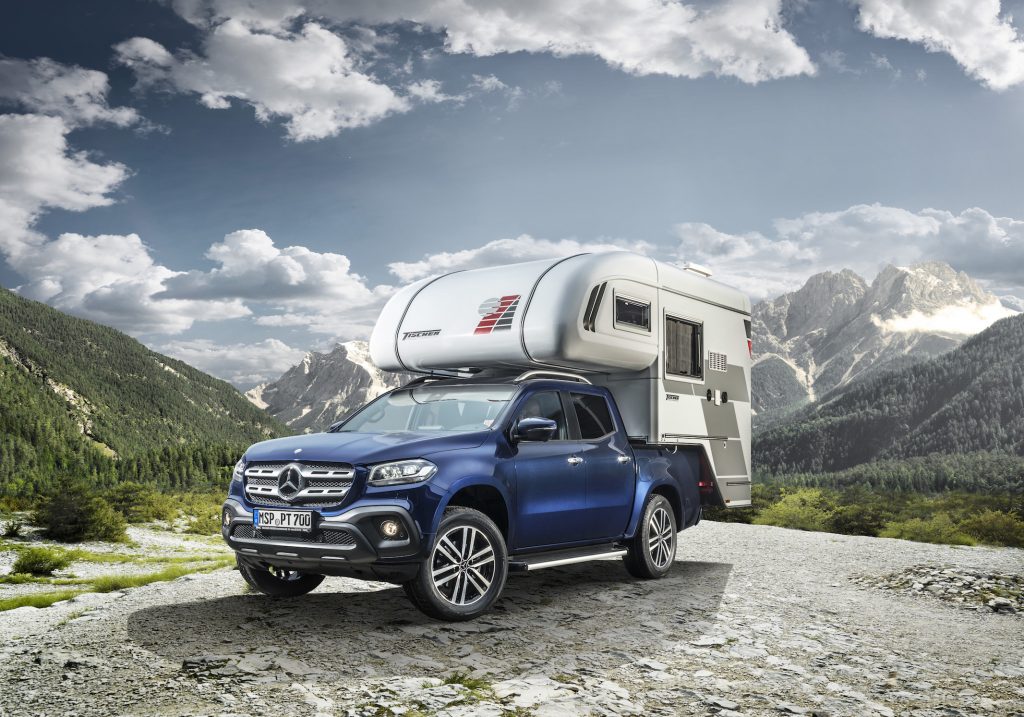 Shortly after the launch of the Mercedes-Benz X-Class, the German manufacturer debuted two new concepts for its new pick-up at the CMT Show in Stuttgart. Coming just two months after the production model was revealed, the concepts are a camper van conversion and a flatbed that's home to a fully-fledged kitchen.
On the Merc stand, alongside three examples of the company's Marco Polo family, were concept offerings from Tischer and VanEssa Mobilcamping.
The Tischer offering, which admittedly looks like a caravan, consists of a demountable cabin that houses a host of features. With just shy of two metres' headroom, there's space for a sleeping area, a kitchen with a three-burner stove, a trio of seats and an on-board bathroom.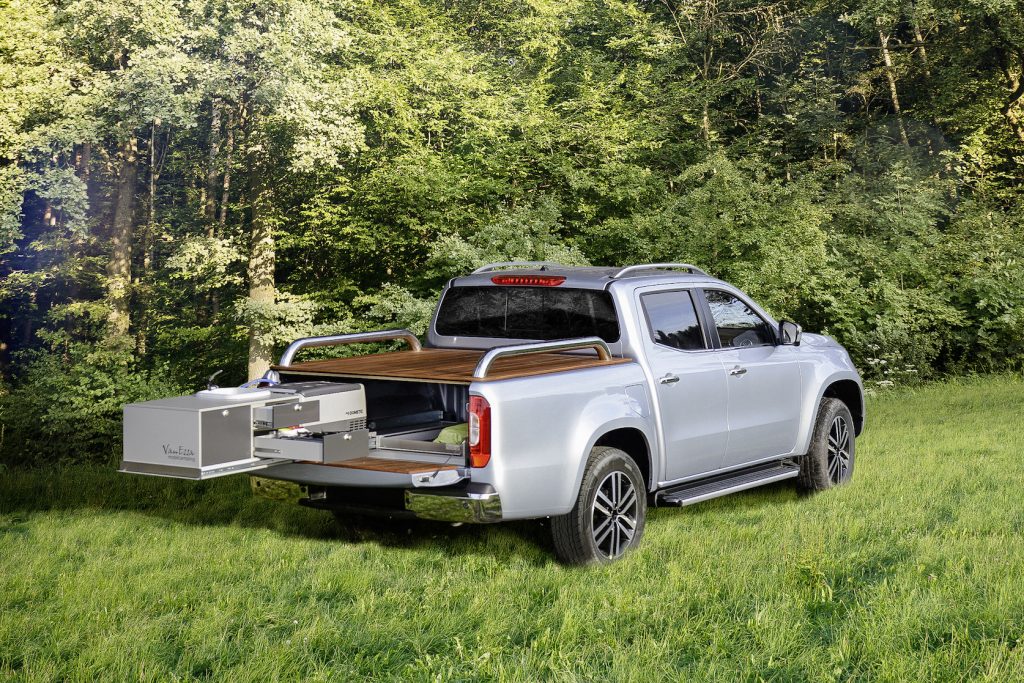 In more modest fashion, the VanEssa concept merely adds kitchen facilities to the pick-up bed. However, the heavy-duty pull-out weighs 250kg and is secured beneath a yacht-esque teak wooden covering. While there are rails to which a roof tent could be mounted, this concept is in essence just the kitchen. But that does include a cool box, cooking and washing facilities and storage space for crockery and utensils.
The concepts show that already minds are ticking, as the aftermarket looks to tinker with the X-Class. Could the self-proclaimed world's first premium truck also herald a new era of luxury overland travel?