May 2014 Issue of 4×4 Magazine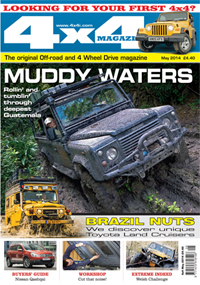 Opinions are mixed about the new small 4×4 Renegade from Jeep. The traditional view may be that it's not a 'real' Jeep, that it's unfit to carry the famous badge. Jeep has, after all, been building 4x4s 'Since 1941' as the badging proudly embossed on the new Renegade's facia confirms. But a vehicle based on an Italian Fiat 500 floorpan, with an on-demand 'leverless' 4×4 system is hardly a Willys or a Wrangler, no matter how bright the red paint on the signature tow hooks may shine. However, contemptuous dismissal is not the answer. Perhaps, there is a different way of looking at this, and perhaps, even the most diehard Jeep enthusiast can be persuaded to take a step back, re-evaluate, and concede that the new Jeep Renegade is indeed a very good thing.
Firstly, however, you have to accept that 1941 was a very long time ago. It's all very well having a heritage to be proud of, but to slavishly refuse to change with the times, the culture, and more importantly, the market is – amongst other things – a recipe for disaster. Turn the clock back only a few years to the height of our recent global recession and the very existence of Jeep as a manufacturer was in doubt. The only place you would find the iconic Jeep badge looked like being at an autojumble, certainly not on a brand new design of new small 4×4 SUV. Things had to change, and with the help of the US government and the drive of the British-born president and CEO of the Jeep brand, Mike Manley, a merger with Fiat was established. Fiat? What on earth does this Italian manufacturer know about 4×4, for heaven's sake? Well, for one thing, it seems to understand the global value of the Jeep brand, as the excellent newly revised Grand Cherokee, new Cherokee and now the new small 4×4 Renegade clearly demonstrates. And the most important part of that sentence is 'new small 4×4'.
Like many readers, if my Lottery numbers come up this weekend, then a decision to buy a new Range Rover Sport would be easy. My other half Sue might even come along to the dealer and decide on a personalised Evoque… but that's all dreamland. The prices of the awesome new JLR Range Rover model range certainly prohibits my ownership. Even in five years time, you have to wonder if even second-hand versions will still be too expensive. JLR has priced its products completely out of my reach, and I suspect I'm not the only 4×4 enthusiast that feels the same. Will JLR ever build a small 4×4 for us plebs? It seems the DC100 concept is no more, perhaps thanks to it being described, and contemptuously dismissed, as a Defender 'replacement'. Jeep has not made the same mistake with the Renegade, it's not a replacement to anything, it's a new model, for a new generation of buyers – potentially a new generation of 4×4 enthusiasts. In Trailhawk format, it comes with the option of a Low range version of Jeep's Selec-Terrain system giving it more than just a cursory nod to off-roading. No it's not a Wrangler, but thankfully that is still in production, perhaps successful sales of models like the new Cherokee and Renegade will mean that continues for a while yet. For that fact alone, you have to love the new Renegade. And let's be honest, wouldn't it be great if JLR built a competitor? As it is, I for one think the launch of this brand new small 4×4 from Jeep is a very good thing indeed.
Here's hoping you enjoy the issue.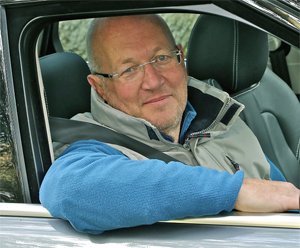 Nigel Fryatt, Editor

Buy your copy of the latest issue of 4×4 Magazine