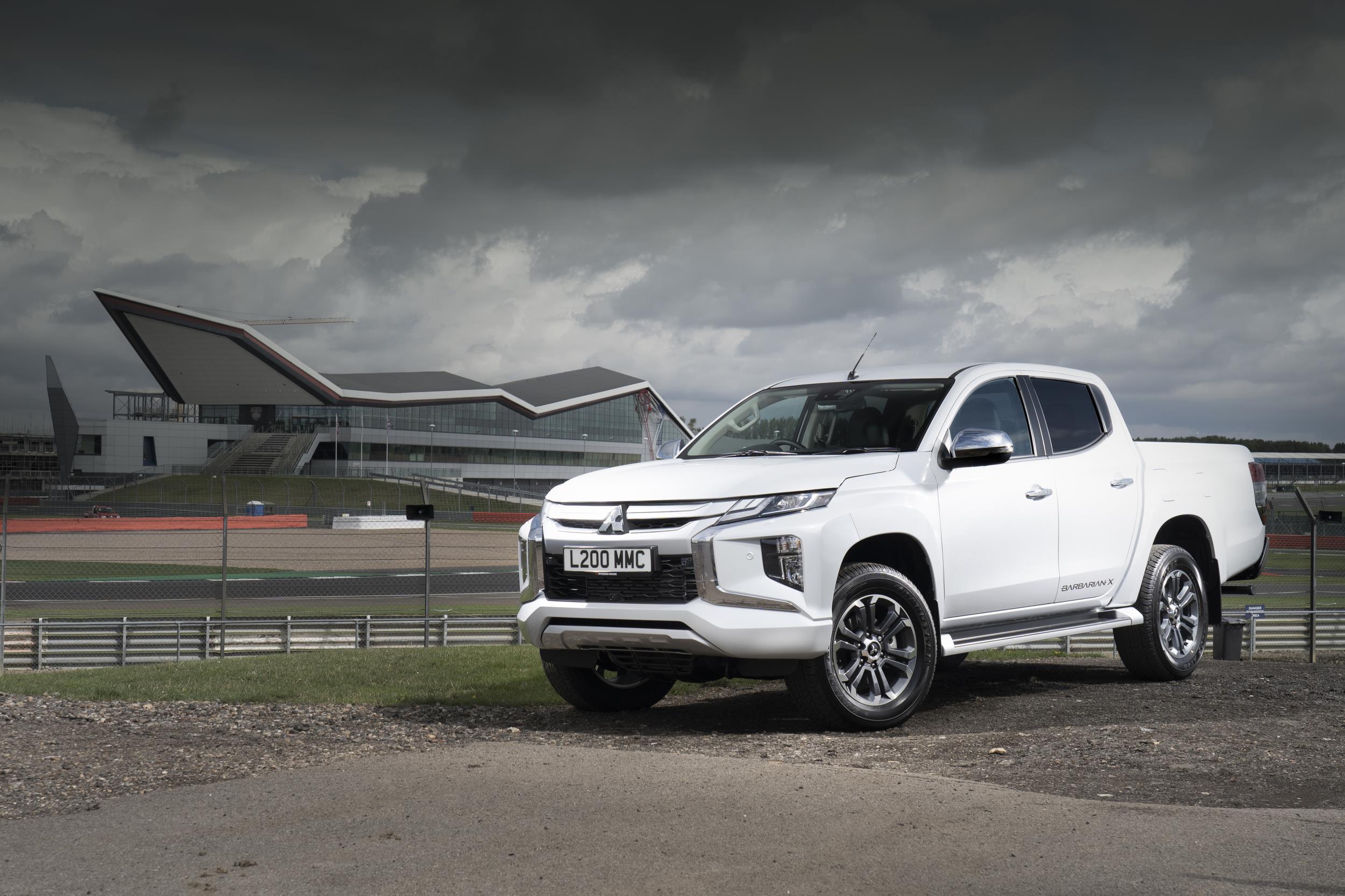 Forty years after the first model, the Mitsubishi L200 Series 6 is now on sale in the UK, with a bold new look, a new engine, handling and chassis tweaks and active safety technology.
The new truck has been engineered with a reinforced chassis and suspension tweaks to offer improved on-road handling. The whole model, in fact, is geared towards making it more enticing for new pick-up owners.
Whilst the new and aggressive styling gives the truck a substantial presence on the road, the bonnet has been raised by 40mm for practical reasons – to make positioning the truck, which is already the narrowest in the segment, even easier on the road.
Under said bonnet is a new 2.3-litre diesel engine, which is Euro 6d compliant, offering up 150bhp and 295lbf.ft with the peak of both figures coming 500rpm sooner than in the old, bigger unit. It also has a 21-litre adBlue tank, which will last between scheduled services. There are also a couple of new features to the off-road tech, with the system now having a dedicated Off Road Mode and Hill descent control on board.
Safety kit now included as standard on the L200 betters that of any single pick-up in the current sector. Blind Spot Warning, Lane Change Assist, Rear Cross Traffic Alert, Forward Collision Mitigation, Ultrasonic Missaccelleration Mitigation, Lane Deoarture Warning, Active Stability and Traction Control, Hill Start Assist, Emergency Stop Signal and Trailer Stability Assist are all available in the new L200 package.
The Series 6 also features an improved interior, with a revised seat design that features sturdier bolstering. The steering wheel is now chunkier and heated whilst the instrumentation has been updated and the driver now benefitting from a full-colour LCD display.
Pricing for the new L200 kicks off at £21,525 for the 4Life Club Cab (as a CV) and rises up to the new Barbarian X trim, which starts at £32,200.