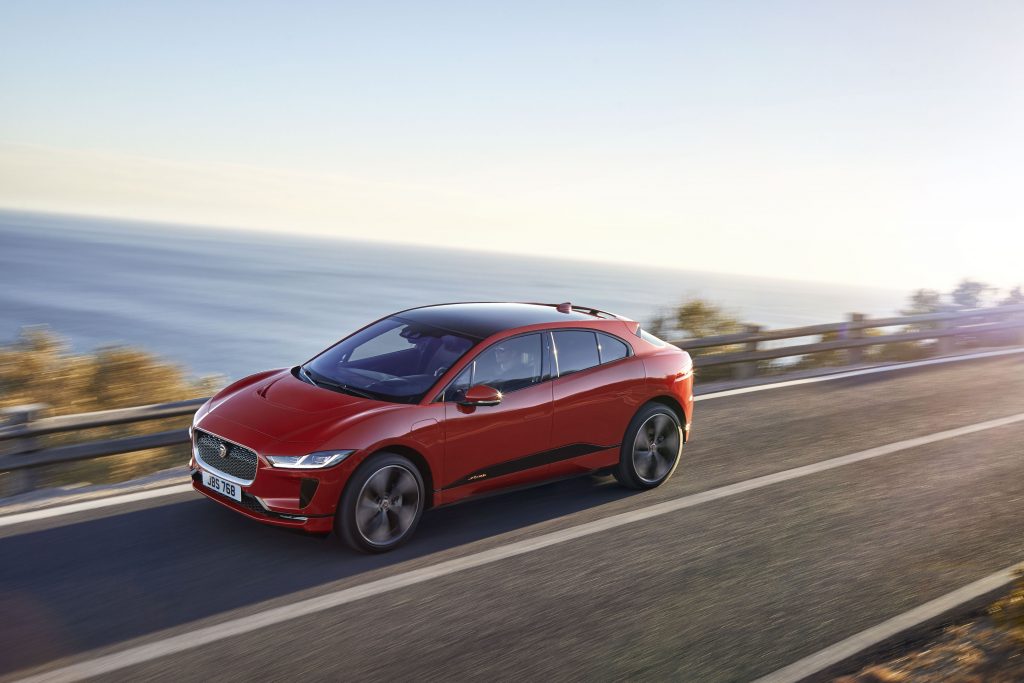 Jaguar have officially unveiled their all-electric I-Pace in a live broadcast tonight, 1st March, before it makes its debut in the metal at the Geneva Motor Show in five days' time.
The electric SUV has a pair of batteries powering the axles with 400bhp and 513lbf.ft. This means the I-Pace clocks a 0-60mph time of 4.5 seconds and is said to be able to charge from flat to four fifths of its battery capacity in 85 minutes, and a charge of 30 minutes giving 80 miles – both with rapid charging.
Now on sale, the I-Pace will cost from £63,495 with S, SE and HSE trims are joined by a limited number of First Edition models.
The 'Fully Charged' documentary, about the making of the I-Pace, was played after the launch.