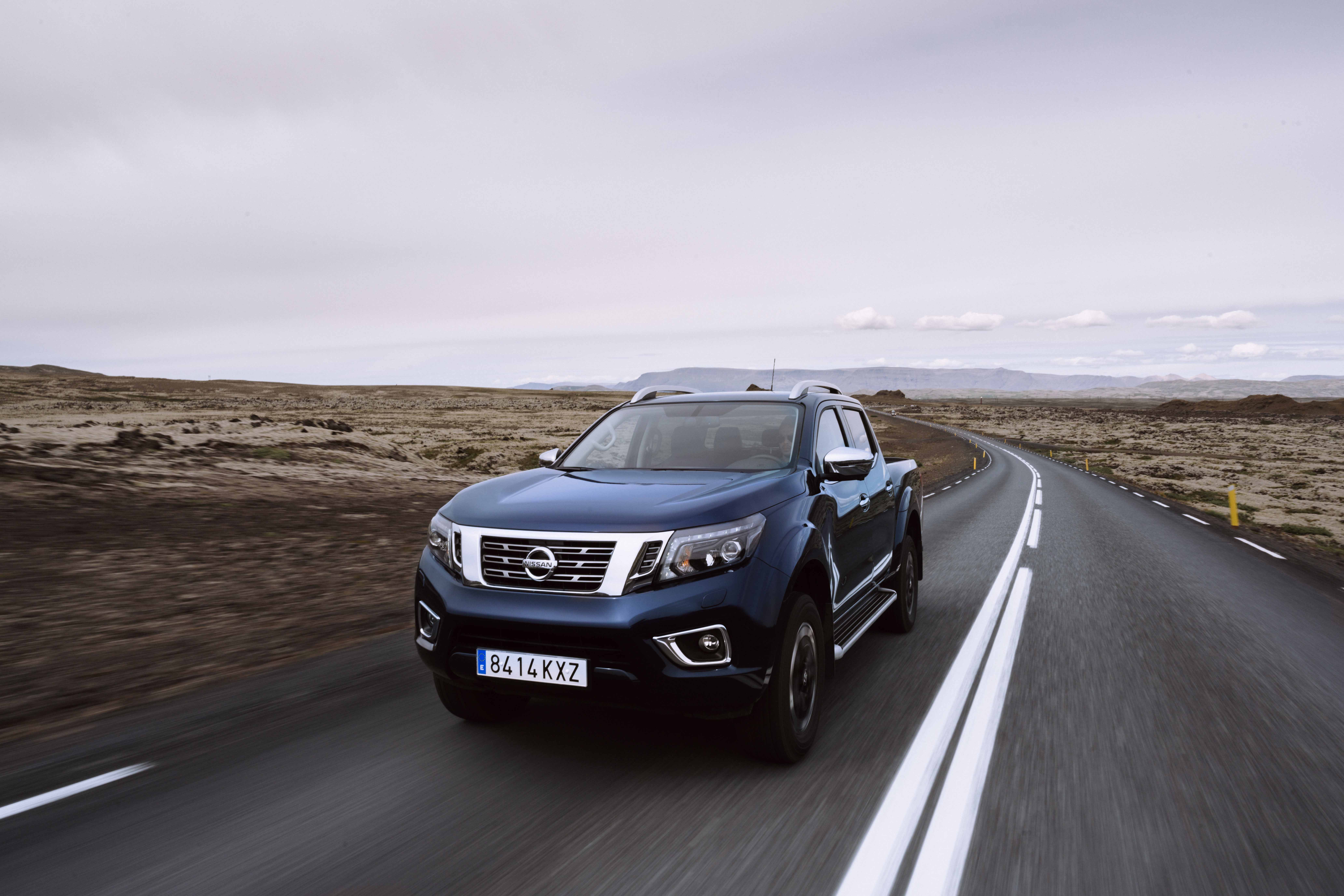 Nissan have detailed further the specifications of the soon-to-be-updated Navara, with more depth on the economy, infotainment tech and the specifications of different trim levels.
The engine available with the updates – the same 2.3-litre unit in either 163 or 190bhp – is more economical than before, with a 40.9mpg return attainable on a combined cycle(NEDC).
Suspension changes have been made to allow easier to handle steering, plus the five-link rear setup is standard across all models now, having been added for KingCab body styles.
A swathe of advanced connectivity also makes the Navara a sturdy workhorse at the same time as being a truly modern vehicle. There's NissanConnect with Alliance in-Vehicle Connectivity, the system upgrade also allows users to mirror their smartphone on the upsized 8-inch screen that is more responsive and features a clearer display. The Nissan Connect Services app is also now fitted, with built in 4G, TomTom maps with real-time, over the air updates and both Google satellite and Street View. The app also offers remote control of the horn and lights, plus a vehicle locator to help in Navara-heavy car parks, I guess… The system is also compatible with both Apple CarPlay and Android Auto.
Standard wheel size on lower spec models is now 17-inch (rather than 16) with new 17 and 18″ designs, whilst high-spec models also get LED headlamps with a gloss black inner shell.
The new Navara is on sale now across Europe, with pricing kicking off at £21,850 as a CV for the KingCab variant.