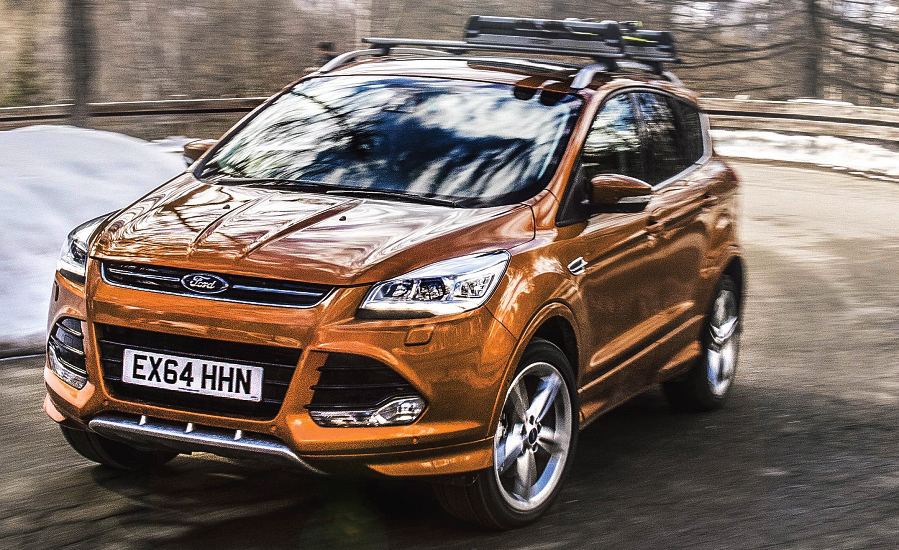 Ford has announced that the company plans to launch five 'all-new or redesigned' vehicles to compete in the European SUV market over the coming five years.
The company expects the SUV market to have grown by 200 per cent in 2016, when compared to 2013 and obviously wants to make sure it can get a large slice of that profitable cake. Indeed Ford claims that by early next year, the European model range will have no less than eight four-wheel drive options, and that is actually 50 per cent of its total range. Some of these models are the all-wheel drive sporting saloons like the Focus RS, of course. Indeed, surveys have suggested that much of this staggering SUV growth is because the models are now seen as highly desirable by 'Millennials' – the statistical qualification for 17 to 34-year olds.
Whereas only a few years ago, SUV ownership was for a more mature driver, it seems the moves towards the outdoor, adventure and sporting themes for new SUVs is actually appealing to a younger owner. Ford has a new mid-size Kuga and new EcoSport compact coming later this year, along with the all-important Edge.
We saw the Edge for the first time in Frankfurt and must admit it was somewhat underwhelming. It will, of course, do a highly competent job, with its 'intelligent' AWD technology, but probably won't set our hearts racing. It seems that if you want a proper, serious 4×4 Ford then it's got to be the Ranger pick-up with its driverselectable 4×4 system and a proper low range transfer box. Shame that Ford couldn't use this technology and build a top end 4×4 SUV to compete directly with Land Rover and Jeep…