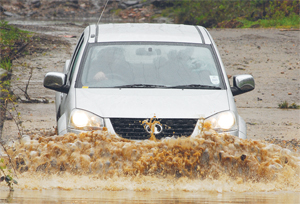 The first Chinese importer into the UK has launched its first model; the Great Wall Steed pick-up. Editor Nigel Fryatt takes a first drive of a Chinese 4×4. It probably won't be his last
Here's a conundrum. When faced with a bargain, do you look at what you are offered and marvel at all you are getting at such a low price, or do you, perhaps, question the quality of the product but then consider well, you get what you pay for? Maybe it is a case of whether your glass is half empty or half full. Make no mistake, however, the new Great Wall Steed pick-up is a serious bargain and it represents a very serious statement from the first Chinese importer into the UK.
You can be forgiven for not knowing a great deal about the Great Wall motor company. If that's the case, here are a few salient facts. It has been producing vehicles for 35 years, has total assets of £2.7billion, a worldwide workforce of over 45,000, is China's biggest SUV producer and is the only privately-owned Chinese automotive company to be listed on the Hong Kong stock exchange. It knows a thing or two about pick-ups, having been producing the largest selling version in China since 1998 – which relates to 120,000 domestic customers a year – and has sold 700,000 to date, and plans to export 40,000 this year. The company exports to 120 countries and after Italy, the UK is the only other European country to take Great Wall vehicles. That is, at the moment. In total the company produces around 1million units a year, the target for 2015 is double that…
That was the background to my recent sojourn off-road with what could well be the most significant 4×4 that I drive this year, quite possibly one of the most significant of my career. Two models are available in the UK, they both have significantly impressive specification lists, and to give you some more mind-numbing facts, the on the road price of the Great Wall Steed S is £13,998 (excluding VAT), with the truck cab version – with an even longer specification list – available at £15,998 (again excluding VAT).
At first glance the Steed looks like every other pick-up on the European market, or in particular, every other Japanese model. There's a bit of the Navara in the body shape, maybe a lot of the Isuzu Rodeo. It's hardly a stunning, strikingly unique design, but it looks like it fits in with the rest of the market and Great Wall make no bones about the fact that the company's designers and engineers benchmark Japanese models.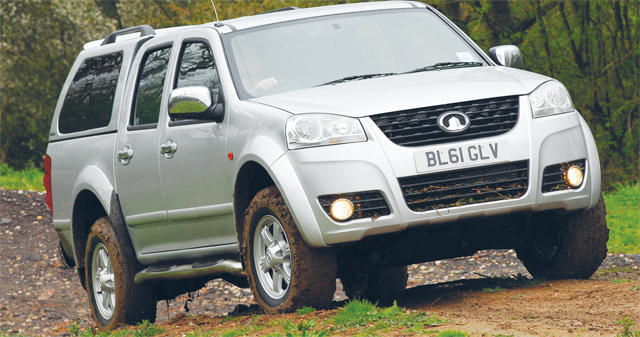 Tech Spec
GREAT WALL PRICES
(On the road, excluding VAT)
2.0 S £13,998
2.0 SE £15,998
OVERALL
We like: Spec list, price, toughness… and the price
We dislike: Sluggish engine,and rather harsh ride

To read the full report including complete tech spec see the June 2012 issue of 4×4 Magazine. Buy the issue or subscribe here