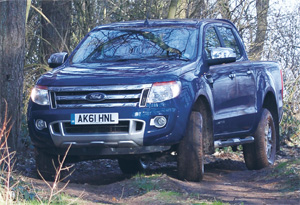 Ford's new Aussie-designed, South African-built Ranger pick-up – or Ute as they call them – has finally made it to the UK. Was it worth the wait? You had better believe it…
Words and photography: Nigel Fryatt
Well, it's finally here. Nearly a year after a mock-up was shown at last April's NEC Commercial Vehicle Show, Ford's new Ranger pick-up is available in the UK. A comprehensive model range from Regular cab, Super Cab, Double Cab and Wildtrak, plus two new Duratorq TDCi diesel engines, added to an impressive specification list and highly competitive pricing, means the Ranger has significantly raised the bar in an already competitive section of the 4×4 market.
What appears to have been a long wait merely emphasises two salient points; one, this is a global vehicle and two, the UK market is no longer that important in the great scheme of things.
The Ranger is a completely new pick-up. Don't be misled into thinking that it's just the latest generation of a range that was first introduced here in 1998. This isn't just a latest generation game, this is a whole new family, conceived and designed by Ford's Australian cousins. It is totally new from the ground up, it has the very latest 4×4 technology and it has been built to be best-in-class in as many areas as possible, and if it's not the best – it's pretty close.
Australian Rangers are built in Thailand, the models we are getting come from Ford's newly revamped South African plant. Later this year, Ford's Argentinian arm will start production to supply South America and ultimately the Ranger should be available in a staggering 180 markets across the globe. The UK's 3000 annual unit sales begin to diminish in overall importance perhaps, but the global significance of this vehicle raises its importance significantly. So, it had better be good.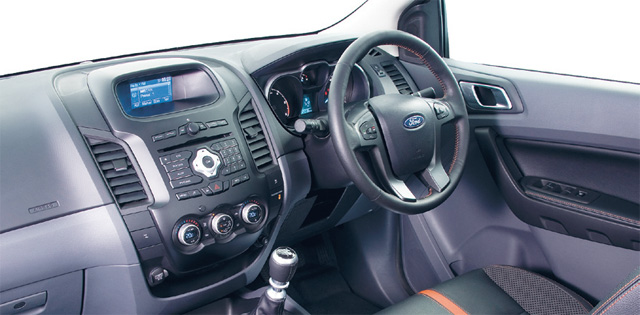 Tech Spec
FORD RANGER PRICES
(Selected Ford on the road prices, all including VAT)
Regular Cab XL 2.2-litre £19,504
Super Cab XLT 2.2-litre £22,284
Super Cab Limited 2.2-litre £24,584
Double Cab XL 2.2-litre £21,434
Double Cab XLT 2.2-litre £23,234
Double Cab Ltd 3.2-litre £26,734
Wildtrak 3.2 £27,934
Wildtrak 3.2 Automatic £29,134
OVERALL
We like: High specification and range. Good prices. Build quality
We dislike: Transmission shunt on 2.2-litre model. Having to wait to have one built…

To read the full report including complete tech spec see the April 2012 issue of 4×4 Magazine. Buy the issue or subscribe here