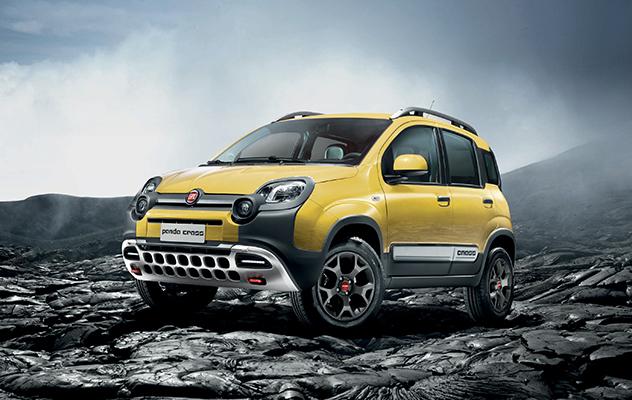 We have always been very positive about Fiat's little Panda 4×4; it's a competent and capable, road-biased, small SUV. With the introduction of the new Panda Cross, that view has now changed…
If you work in a quarry, then you are used to things that are pretty big. All the mechanical equipment used is big, the holes in the ground can certainly get big, and the piles of rock, rubble, sand and general geological detritus can quickly turn into small mountains as work progresses.
Then you have the weather to face; a quarry is open to the elements 24/7 and heavy rain can certainly cause massive problems both of drainage, and the turning of annoying mud and gravel into heavy, impenetrable gloop. Given all that, you can imagine the look on the quarrymen's faces when Fiat drove the latest Panda Cross into the site and enquired about using the venue for an off-road test.
With its shiny, fancy yellow paintwork, all fitted with lots of flash 'macho' bodywork decorations, these guys probably found it difficult to stifle a hearty laugh, or more likely a smirking and earthy Anglo Saxon exclamation. Any quarry would surely eat that funny little thing within a few hundred yards. As the Panda Cross drove into the quarry, the JCB digger driver was probably climbing into his cab readying himself to soon be scraping the Panda's broken remains from the site.
Read the full test in our January 2015 edition. Subscribe here