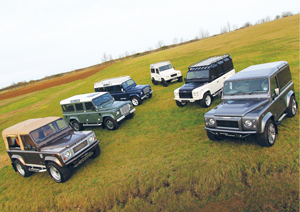 Nene Overland's growing reputation for enhancing Land Rover Defenders has reached new heights with the launch of its latest, and most significant venture yet, the Defender Icon
Words and Photography: Hils Everitt
Nene Overland, based near Peterborough, has been in operation since 1988 modifying Defenders – and, more recently, Japanese pick-up trucks with camper conversions – tailor-made to customers' requirements. But its unique ability to perform all the modifications in-house, including all engine, suspension and brake upgrades, enabled company owner Andrew Harrison-Smith to go another step further and launch a whole new brand of bespoke Defenders – the six-model 'Icon' range.
"I am a creative person and wanted to develop what we could do even further, and to give the new range a special brand name. What we have here at Nene now, with the Icon, is a mixture of design, performance and engineering all rolled into one. It is a brand that is polished, bespoke and at the top end of the market," explains Andrew.
He goes onto to say that he wanted a strong selling machine, so there are now two salesmen dedicated to the new brand. He has also installed a full-time upholstery trimmer on the premises at Manor Farm on the outskirts of the small, but picturesque village of Ailsworth.
Andrew is very proud of the fact that he has an expert trimmer in house, hand-stitching the pre-made leather from China. "We are using Recaro seats, but they are not the most comfortable and quite hard for long journeys, so we have rebuilt them and added extra padding," adds Andrew. The seats will be available in three options: cloth, half cloth/leather and full leather, built to the customer's specification, which could mean two-tone with stitching to suit. "A pair of seats will come in at around £3/4000 plus VAT," admits Andrew. So, yes, he really is talking top end here.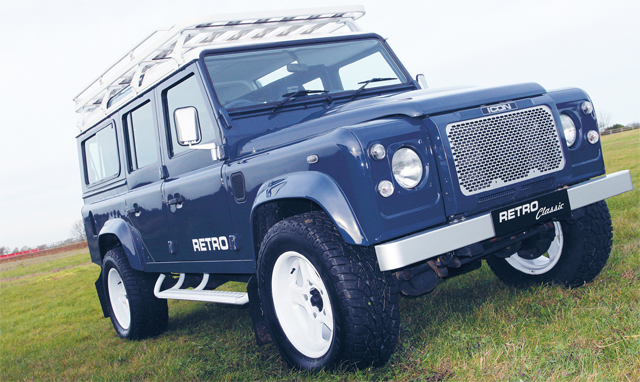 ICONIC CONTACTS
www.neneoverland.co.uk
[email protected]
01733 380687

To read the full report see the March 2012 issue of 4×4 Magazine. Buy the issue or subscribe here