Think of the styling as unique, original, innovative (rather than just plain ugly) and you'll see the finer sides of the Skoda Yeti, such as the dynamic road behaviour, excellent practicality, off-road capability – and it's exellent value for money as a second-hand purchase. It could be worth a much closer look
TARGET RANGE:  £7,000 – £25,000
There are some who consider the styling of the Skoda Yeti to be as abominable as the apocryphal creature after which it's named, but you have to admit that it's a good name for a 4×4 with off-road pretensions, and it didn't take long even for doubters to appreciate the Skoda crossover's true values of economy, practicality and good-value pricing, backed by the perceived appeal of the reliability of Volkswagen Group products. The car's instant popularity is clearly good news for second-hand buyers, because five years after its UK launch there are already hundreds of well-maintained examples available, their numbers spurred last year by owners trading up into the facelifted range for 2014.
Family car practicality is the Yeti's strong point. It's a compact but roomy five-seater five-door estate, one of the key interior features being the way the rear passenger accommodation can be adjusted to give 20 different configurations including the removal of all the rear seats to give van-like carrying capacity.
With all this emphasis on the requirements of a busy suburban family, it's hardly surprising to discover that not all Yetis have four-wheel drive, and where four-wheel drive is installed it's not a 'true' yeti-like go-anywhere mechanism, it's the same auto-engaging Haldex type as fitted to a whole variety of other crossovers. How it works is that the front wheels are driven most of the time, the Haldex clutch adding drive to the rear wheels in a fraction of a second if either or both of the front wheels lose traction. It's a very good system for maintaining steady progress on roads or trails with a light or occasional covering of mud or snow.  Higher-specification versions have an 'off-road' button that allows more adventurous progress off-road by switching in hill descent control, off-road traction control and hill start assist, but the low ground clearance and lack of low range gearing ultimately limit the level of off-road excitement the Yeti is able to impart.  The "off-road" button was a £95 option on S and SE versions, and it's also worth looking out for examples fitted with the dealer-option 'rough road' pack which includes a thermoplastic tray to protect the engine and transmission, a plastic cover for the fuel and brake lines and a reinforced parking brake cable.
Four-wheel drive versions of the Yeti come with a choice of 1.8-litre turbocharged petrol engine, developing a lively 157bhp or a 2.0-litre turbodiesel, it's important to check which version since these come in 110, 140 or 170bhp form. Often when faced with a choice of engine power output it's a case of balancing fuel economy against performance, but interestingly the easier power of the 170bhp turbodiesel makes it more economical than the less powerful engines. The transmission is a six-speed manual or, on higher-specification versions, an optional seven-speed DSG automatic transmission.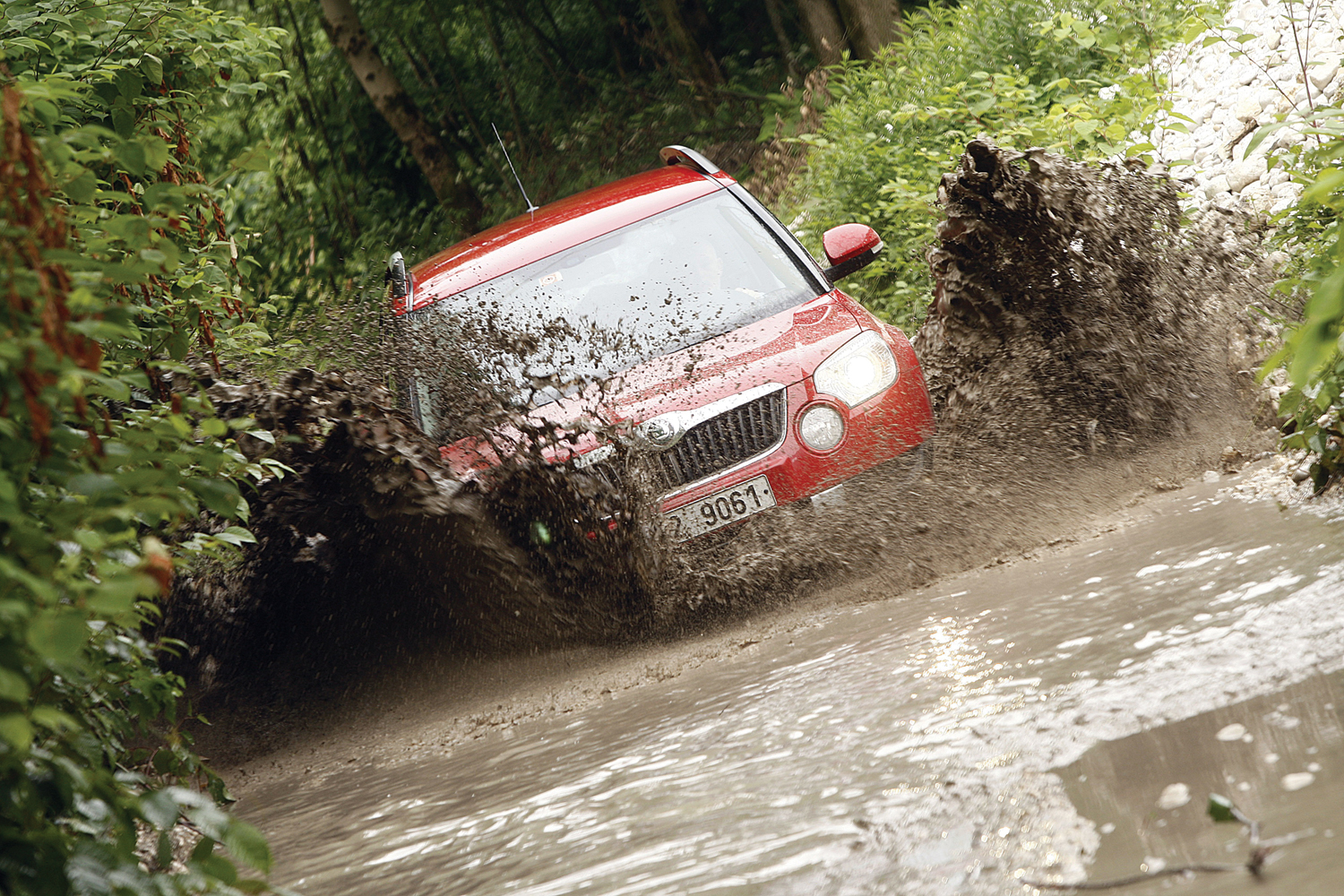 It's quite common for anyone driving a Yeti to compare it to a Volkswagen Golf – it has a similar taut feel, the same crispness to the steering, the same reassuring roadholding, not to mention a Golf-like feel to the driving position – hardly surprising since the Yeti is a Volkswagen at heart. Many also compare the performance of the higher-power turbodiesel to that of a Golf GTi – the 167bhp engine not only has the strong low-rev torque to pull the car away from a standing start in almost sports car fashion, but also has broad mid-range flexibility for easy overtaking and relaxed motorway cruising. The Yeti manages an excellent balance between ride comfort and sure-footed handling, and all-round visibility is excellent – the good view afforded the upright rear makes parking easy, though top-specification versions have a useful Park Assist system – also optional on other trim levels, so look out for examples fitted with it; this isn't just a matter of reversing cameras, it's a fully automatic system that identifies a suitable gap among parked cars whereupon the Yeti parks itself with minimal input from the driver. For the 2014 model year a facelift saw a more appealing frontal treatment with revised grille and headlamps, the bug-eye fog lamps shrinking and taking a more logical position in the lower bumper. At the same time the range was split into Yeti and Yeti Outdoor, the Yeti with two-wheel drive and aimed at urban users, the Outdoor boasting a more rugged front bumper treatment and offering a choice of two-wheel drive or four-wheel drive. One key technological improvement is that the Yeti Outdoor 4×4 has the newer fifth-generation Haldex system, which engages even more quickly than the fourth generation system in the earlier model, so that  (just as with the fourth-generation system) the driver is completely unaware of the transition between two- and four-wheel drive.
Our verdicts
The combination of keen pricing, the promise of legendary reliability, impressive practicality and unconventional styling makes the Skoda Yeti hard to resist, a situation backed up by its maker's boast that it's become one of the most successful vehicles in its class worldwide, and one of the best-selling compact SUVs in Europe. It seems odd that we were hardly aware of its existence for several years before its first appearance in our magazine as a contender in our 4×4 Of The Year comparison for 2012, but this was almost certainly because of its rather oddball appearance. It boils down to what styling cues define an off-roader? Once upon a time it was bull bars, rugged-looking underbody protection panels, extended wheel arches and bodyside cladding, but as manufacturers aim their SUVs more and more towards urban users rather than off-road enthusiasts these features have largely fallen away, leaving, certainly in the case of the Yeti, a design exercise that exhibits a total lack of any of the 4×4 or off-road visuals that would more immediately have brought it to our attention. However, when we did sample the car we couldn't have been more impressed, awarding it the winner's spot in the mid-range class with the comment: "Looks, and slightly odd names, can be deceptive; the Yeti seems to have passed us by, which it is now obvious is our loss." That was the petrol-engined turbocharged 1.8 TSI; we commented that from a practicality point of view the Yeti scores in being a more estate-like design than most other crossovers, which gives it a significant advantage not only in luggage carrying capacity but also the extra headroom and, thanks to its wrap-around rear window design, better visibility for rear seat passengers.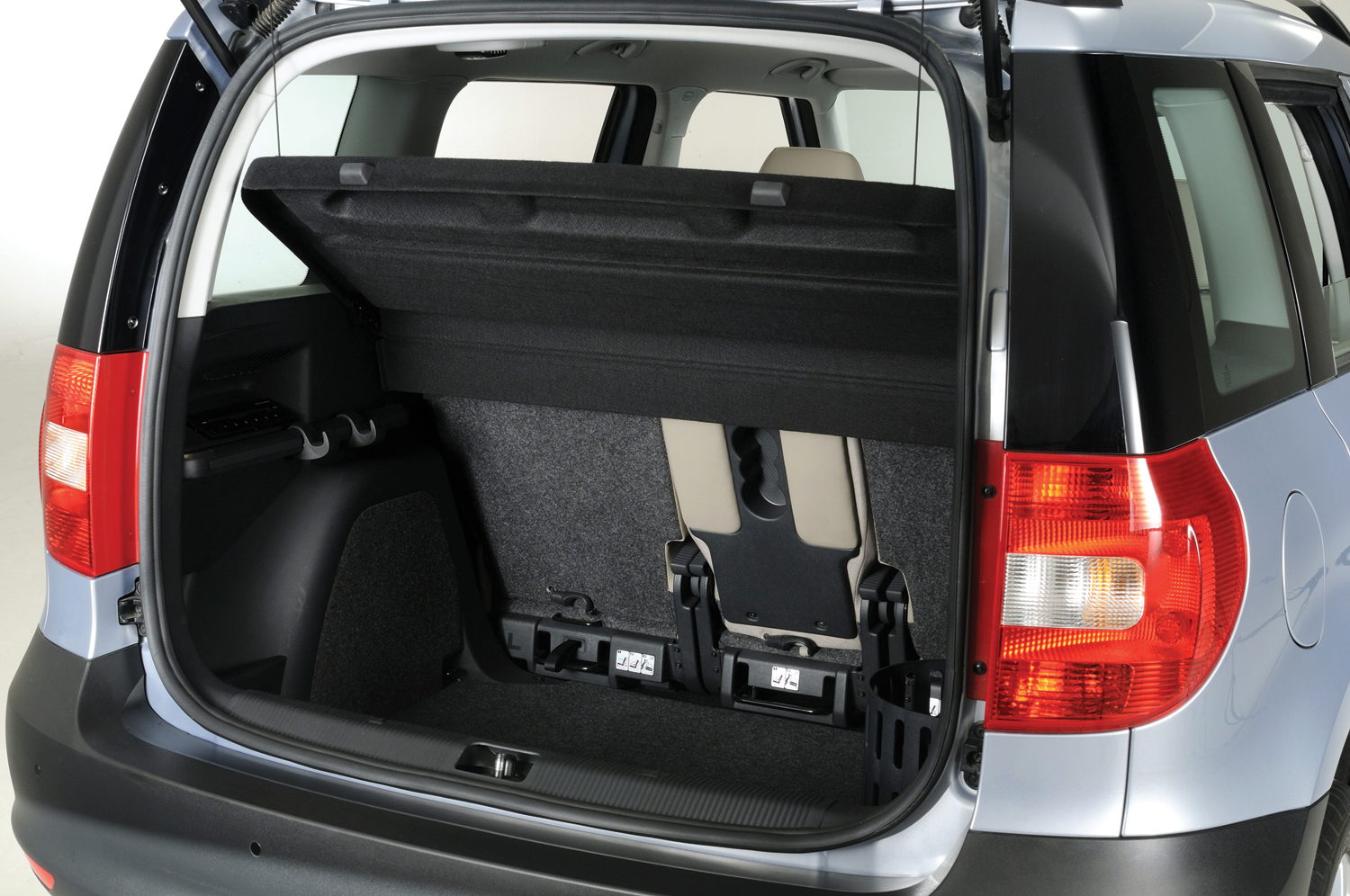 A year later we had the pleasure of a high-specification Elegance with the 170bhp engine, and we appreciated its performance: "The smooth-revving and responsive engine scorches the Yeti from a standing start to 60mph in just over eight seconds and pulls on to an easy 125mph autobahn cruise." Even so, our main reason for making it the winner of our mid-range section in the 2013 4×4 Of The Year contest was the value-for-money pricing – the Elegance, trimmed in neatly-stitched leather, with bi-xenon headlamps and dual-zone air conditioning, heated front seats and a six-disc autochanger, was a whole £12,000 cheaper than the Land Rover Freelander HSE.
By 2014 there were enough other unusual SUV designs around for us to describe the Yeti as 'almost mainstream.' We featured the new range-topping Laurin & Klement edition, which reached even greater heights of luxury, including some £4000 worth of additional features for just £2000 more than the Elegance it's based on.
All this added opulence didn't spoil the understated elegance of the interior, nor did it reduce the excellent practicality. We wrote: "The rear seats have a very simple fold-down action, the backrests simply flop on to the cushions to provide an extended load bay, flat-floored if the boot shelf with underfloor storage is fitted. The rear seats have fore-aft and backrest rake adjustment, the centre section can be folded to provide a table for two rear passengers or removed to increase luggage capacity."
The Skoda lost out on the 2014 4×4 Of The Year comparison to the more conventionally styled Subaru Forester XT, which was quicker, more dynamic on the road and better off-road (and also more expensive), but we still liked the Yeti package enough to award it the Highly Recommended accolade.
Which one to buy
The base E version was only available with two-wheel drive, so for a 4×4 the S will be the entry level, an impressive specification that includes electric windows front and rear, electrically adjustable and heated door mirrors, stereo with CD changer, air conditioning, driver, passenger and curtain airbags, remote central locking and 16inch alloys. Look out for examples with the optional rear parking sensors, a £300 extra. Expect to pay at least £10,000 for a tidy low-mileage early S, one of the keener deals we spotted was the white 2011 (61) 2.0 TDI CR S with 48,000 miles at  Park's Motor Group of Hamilton (01753 903994) going for £9995. Higher mileage does dent the price, we saw several 2010 and 2011 examples on sale for around £7000 with over 125,000 miles on them, for instance GP Car Sales of Halifax (01422 298872) had a 2010 (60) 2.0 TDI S with 137,000 miles, but with a recently changed cam belt, three-month warranty and a new MOT going for £7000.
The SE adds tinted and privacy glass, traction control, cruise control, headlamp washers, dual zone air conditioning with a cool box in the glove compartment and 17inch alloys, while options include heated windscreen (originally a £215 extra), park assist system including front and rear cameras (£495) satnav (worth £1510) and the panoramic sunroof (£870). This extra equipment doesn't necessarily command a high premium second-hand – you could be asked to pay as much as £13,000 for a low mileage SE in immaculate condition, but Motorsave Trade of Stockport (01614 833303) had marked down a 95,000mile SE 140 to £8895 with a new MOT and full service history, while Bayer Car Sales of Fareham (01329 800088) had a pristine 2011 (11) one-owner 2.0 TDI SE with 97,000 miles going for £8985.
During 2011 a new SE Plus trim level was introduced, with touch-screen satnav, electric adjustment for the front seats and folding tables on the backs of the front seats. Expect to pay £10,000 for a clean high-mileage early example; Trust Skoda of Stourbridge (01384 592810) were offering a 140PS 2011 (11) example with 71,000 miles for £11,349, Arnold Clark in Aberdeen (01224 426082) had a blue '13-plated SE Plus with the rough road pack and just 22,000 miles for £15,000. Look out also for the Adventure special editions of 2013, based on the SE trim level but with more than £2000 worth of additional equipment.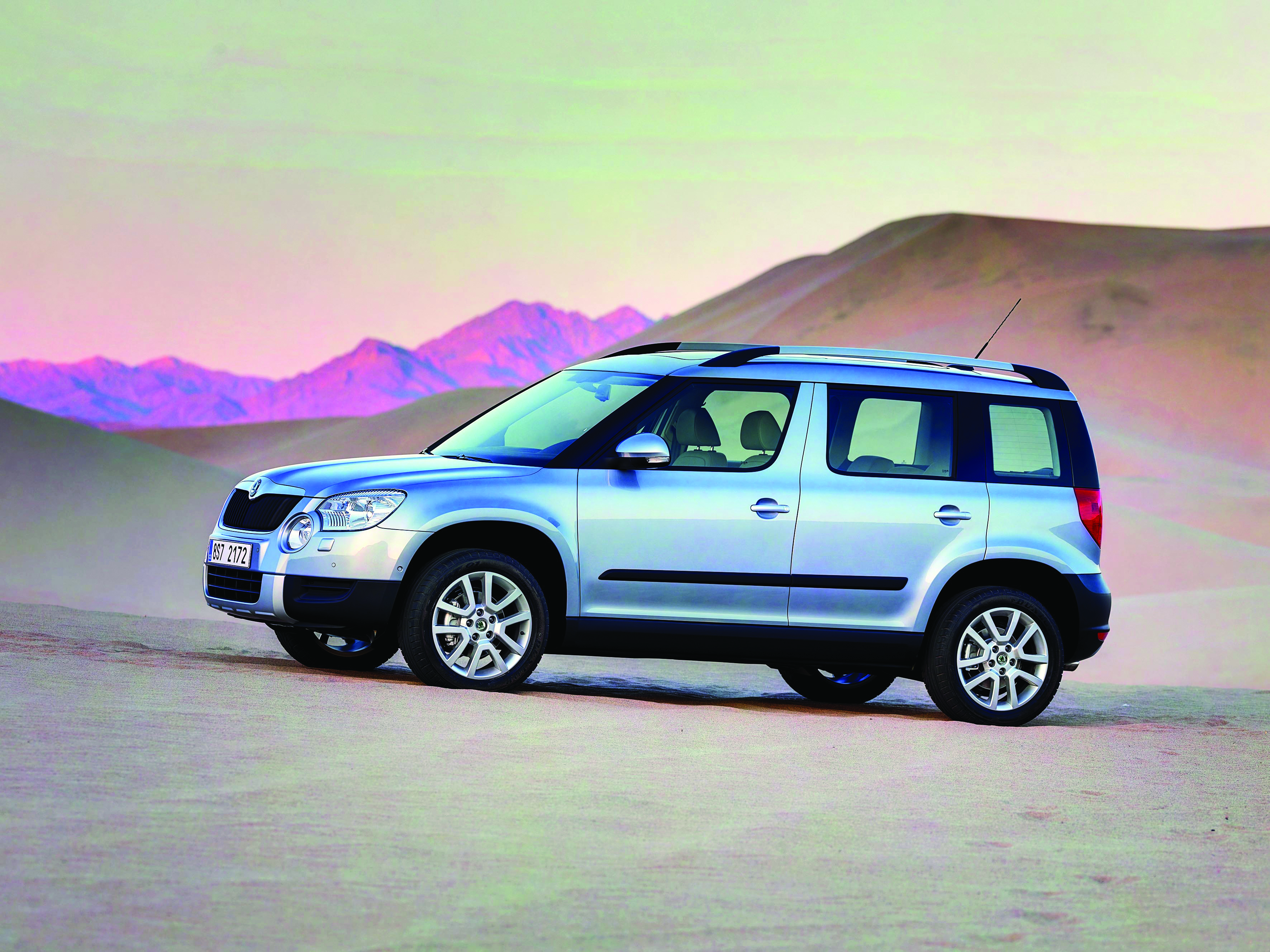 Step up to the Elegance to get Bluetooth preparation, the off-road button, auto-dimming rear view mirror and rain sensor, bi-xenon headlamps, front fog lamps and full leather upholstery; an optional extra worth looking for is the 12-speaker hi-fi system. Four-wheel drive versions seem to be quite rare, the shark blue metallic 2011 (11) 2.0 TDI CR on sale at Ashridge Vehicles of Little Gaddesden, Hertfordshire (01442 843884), 84,000 miles but in very well-maintained and offered with a six-month warranty, and long MOT, seemed an attractive proposition at £10,495, but the metallic silver 2010 (60) Elegance with black leather upholstery with just 33,000 miles, also with six months' warranty. long MOT and pristine condition to go with it, might just be worth the £14,999 being asked by Davies Group in South Wales (01834 860362).
For this kind of money you're approaching low-mileage nearly new territory, particularly as dealers hurry to shift pre-facelifted cars taken in part exchange. However, there are good deals around on newer cars – Volkswagen West Midlands (01384 592810) were selling a 2014 (14) Outdoor TDI SE in cool Black Magic Pearl Metallic with just over 3000 miles for £15,676.
Cut-price deals on new cars are rarer, but worth shopping around for. Simpsons of  Preston (01282 344823), for instance, were offering a new Outdoor 2.0 TDI Elegance  with 4 miles on it for £21,925, around £3000 off the normal list price, while Mitchell Skoda of Chester (0843 320 1439) had a Laurin & Klement with the DSG transmission, high-end Columbus satnav and panoramic sunroof, with just 50 miles on it, on offer at a fiver under £25,000, a good £1500 under list price.
ENGINE DRIVETRAIN CHASSIS BODY AND INTERIOR
The VW engines used in the Skoda are generally reliable, though the petrol unit is not only thirsty in its fuel consumption but also tends to need frequent oil top-ups. The main problem affecting diesels is a tendency for the exhaust gas recirculation system to clog up, particularly in cars that aren't regularly used on long drives, so do make sure it runs sweetly on a test drive, and doesn't blow excessive black smoke under hard acceleration. This may be caused by a failing turbocharger or a performance upgrade; if the latter make sure you're aware of it as it could affect your insurance. The 2.0-litre turbodiesel has a belt-driven camshaft, so on any car with 80,000 to 100,000 miles on it make sure the belt has been changed before you buy it.
The manual transmission is generally sound, but do make sure the changes are slick and positive, and make sure that the hill start assist function works. Excessive clutch wear might affect a car that has been used for towing, especially on the lower-power turbodiesels, so check for excessive pedal movement and make sure the clutch takes up smoothly and progressively. The automatic gearbox is a seriously high-tech seven-speed shifter which, when it works properly, is a dream to drive with, however some reservations over its reliability lead us to suggest sticking to a manual, or at least making sure your secondhand purchase has warranty cover that includes transmission failure. Before you buy an automatic make sure it changes smoothly and look out for shuddering, suggesting that it's trying to pull in too high a gear, or any unusual clonks or clatters during gearshifts.
Steering, suspension or brake components should not have suffered serious wear even on older Yetis, so reject any car exhibiting clonks, groans, rattles or squeaks. Check the state of the brake discs, if they're badly scored it might indicate that the car's been used off-road, in which case also check the state of the sills and the lower edges of the front and rear bumpers for signs of scoring or dents that might have been hidden under filler and paint. A look under the bonnet might reveal mud splash residue trapped in awkward corners; if the car's been driven exuberantly through muddy puddles the wheel bearings might be at risk of excess wear.
Check that the air conditioning works, since the condensers are vulnerable to stone damage, some fail because they were part of a faulty batch and should have been changed under warranty. Also make sure central locking, electric door mirrors and electric windows work as they should, as there have been cases of the wiring leading into the doors coming adrift. On older models check for signs of paint cracking around the side protection strip, where corrosion might have taken a hold around the mounting holes.
OR YOU COULD CONSIDER…
Honda CR-V
Kia Sportage
Nissan Qashqai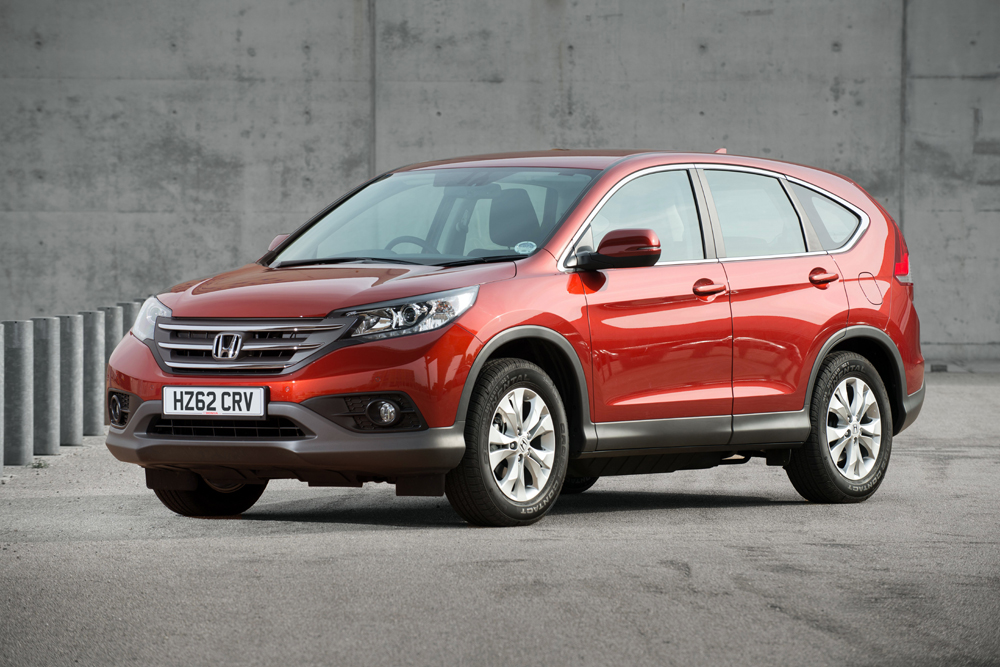 The original CR-V did have some off-road appeal and good estate practicality with it, so some might consider it a shame that with successive generations it's been transformed into a purely road-going family car with hatchback styling that robs it of the sort of headroom and luggage space boasted by the Yeti. Even so, the CR-V is a roomy five-seater and if the rear seating arrangements aren't as varied at those in the Yeti, they're also less complicated. What the CR-V does have to offer is refined and comfortable road manners with smooth-revving and refined engines, along with an auto-engaging 4×4 system that's every bit as functional as that of the Yeti. The new model from 2012 is bigger and more refined but also more expensive, however early examples with less than 80,000 miles are available for as little as £12,000 with the 2.2-i DTEC engine.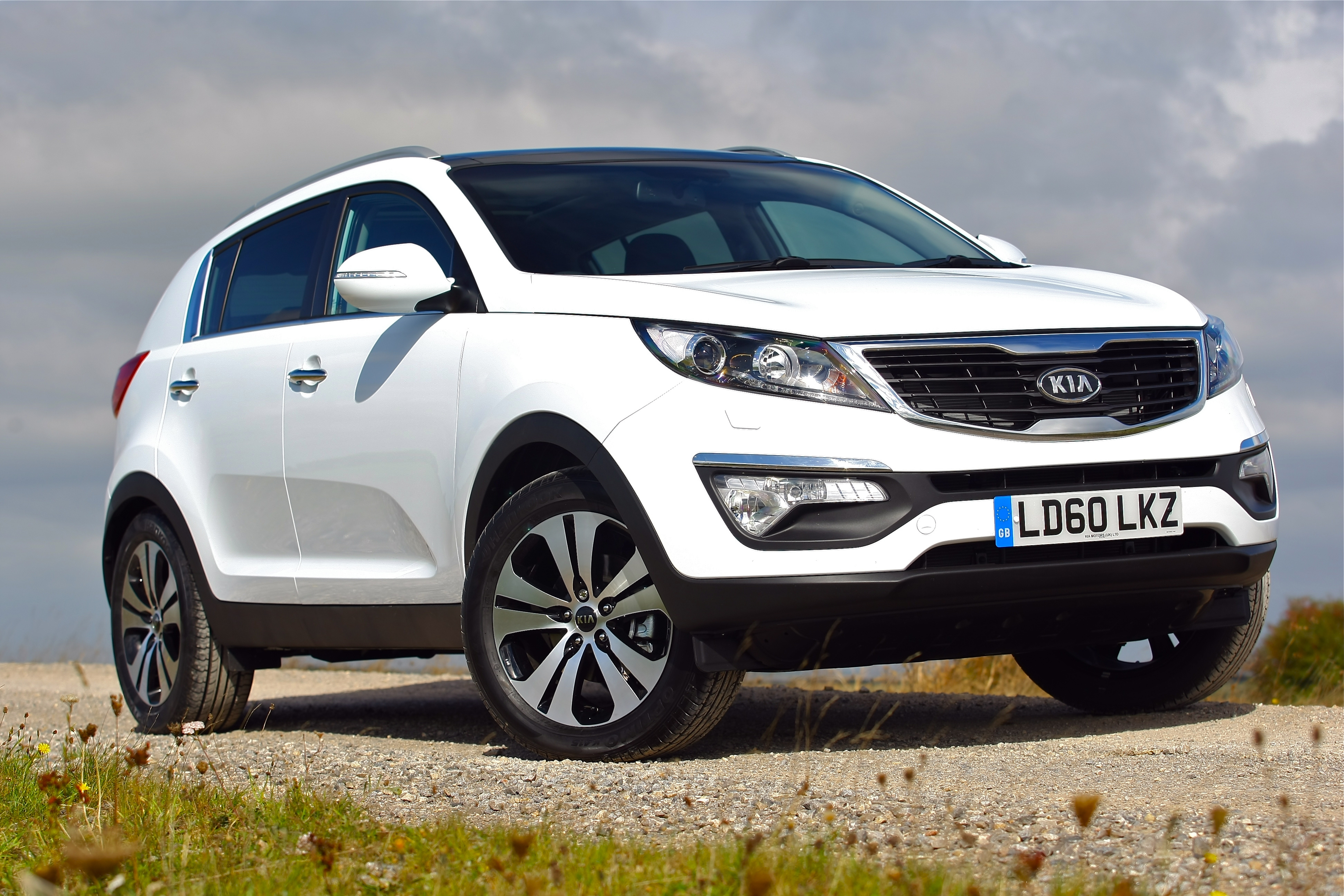 Originally something of a rough-edged budget plaything, the Sportage has grown into a serious modern SUV competitor with its smooth and powerful petrol and diesel engines, all-independent suspension and good-value equipment specifications. Even the rather dumpy-looking 2005 model is worth considering as a reliable low-cost family runabout, since the interior is well-appointed, comfortable and practical, and excellent value since a high-specification run-out 2010 XE shouldn't cost more than £8500. The latest version launched in 2010 is a much smarter proposition all round, with striking modern looks and refined 2.0-litre common-rail turbodiesel, pay around £12,000 for a KX-2 of 2012 with part leather and a panoramic roof to £26,000 for a nearly-new 2014 top-specification KX-4 with delivery mileage.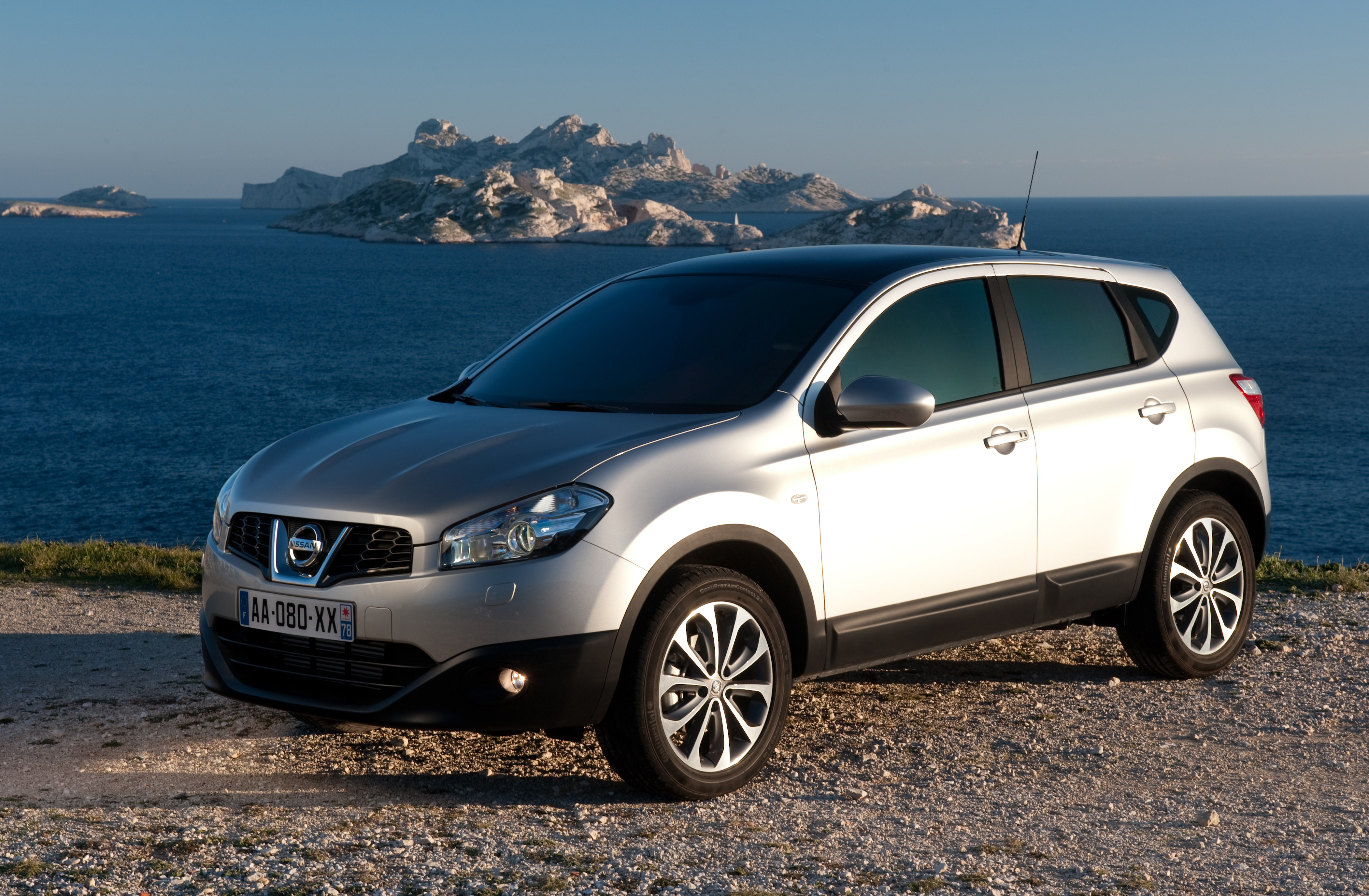 The Qashqai may well be an SUV in name only, shifting the off-road on-road crossover compromise almost entirely on to tarmac, but that's unlikely to be a concern for anyone considering a Yeti either, so we can only point to the remarkable popularity of the Nissan as a reason to consider it. The styling, like the interior, is a bit on the bland side, and again it lacks the kinky versatility of the Yeti's seating arrangements, but equipment is good through the range and the 2.0-litre engines are smooth and responsive whether mated to manual or CVT automatic transmissions. The All-Mode four-wheel drive system works as seamlessly as that on the Skoda. Note that from 2011 the 1.6dCi turbodiesel was made available with stop-start technology. Pay around £10,000 for a four-year old Visia or five-year old Tekna.