With so much excitement over new Range Rover and Evoque models it's hardly surprising that the baby of the Land Rover range has drifted out of the spotlight. The Freelander 2 is still a superb compact luxury SUV, available and affordable with it
TARGET RANGE:  £6,000 – £36,000
A drive last year on the icy roads of a Canadian winter reminded editor Nigel Fryatt of what a competent, comfortable and pleasant car the Freelander 2 is. It was a reminder, rather than a sudden realisation, because we've always liked Land Rover's compact SUV, it's just that little has changed since the introduction in 2006, so we've not felt the need to reappraise the model on more than a few key occasions.
From launch the Freelander appealed to us more for its technology than for its styling – we felt some disappointment that it had lost some of the traditional visual off-road appeal of the original, describing it as 'a baby Discovery, though it looks more like a road-going SUV.'
Like the original the Freelander 2 has 'intelligent' four-wheel drive, though with a more advanced Haldex central coupling which ensures quicker engagement of drive to the rear wheels when needed. A key improvement is that all but the base S versions have the clever Terrain Response system aimed at enhancing off-road capability. Build quality is also significantly better than the original, while the interiors are also more stylish and better equipped, with top versions offering Bluetooth connectivity and premium sound systems.
The original engine choice consisted of a lively 3.2-litre petrol straight-six – as used in the Volvo XC90 – or a 2.2-litre turbodiesel, jointly developed by Ford and Peugeot, offering refined performance, quite lively with its 149-horse output, and better fuel consumption. These promised better reliability than the K-series engines of the original, though they're also more dependent on proper service attention with high-quality lubricants. The 3.2 i6 has a six-speed automatic; the Td4 could have the automatic or a six-speed manual.
For 2009 manual versions of the TD4 could be specified with stop-start – the first application of this technology to an SUV. Look out for the TD4.e badging, signifying the stop/start system, which cuts CO2 emissions by eight per cent and increases urban fuel economy by up to 20 per cent. Not to be confused with the eD4 versions of 2010, which are two-wheel drive.
The major improvement with the 2010 facelift was the switch to revised versions of the turbodiesel engine, the TD4 producing slightly less power but offering significantly more torque, thereby improving mid-range response and contributing to more relaxed highway cruising, the SD4 with an extra 30bhp providing much livelier performance with very little reduction in fuel economy, effectively replacing the six-cylinder petrol engine. The 2010 model year also saw a new grille with revised lamp and bumper treatment, while all manual versions gained start/stop technology.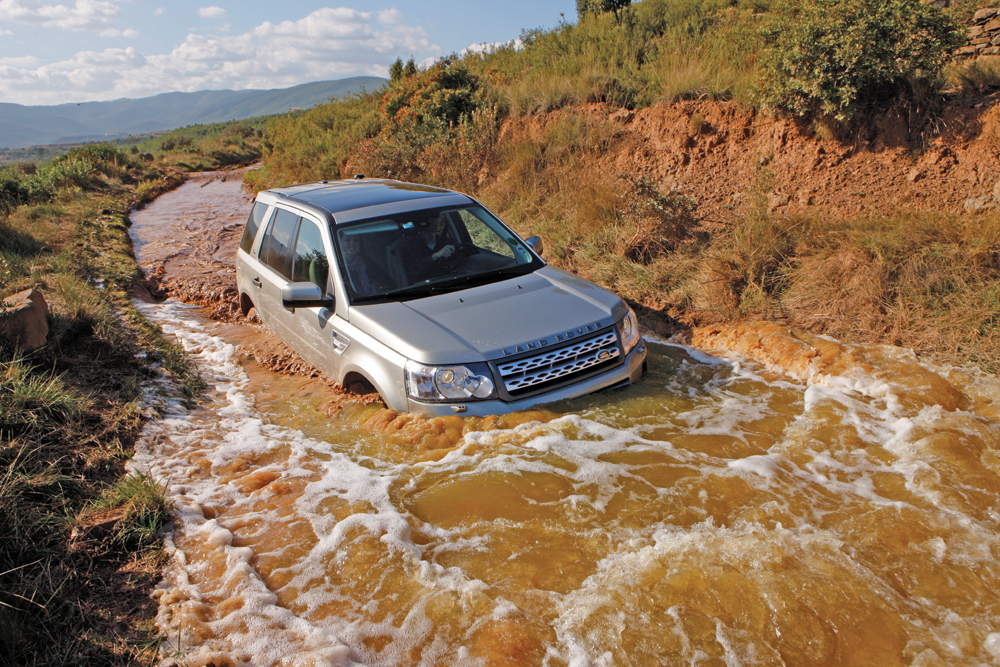 The next significant revamp came late in 2012 for the 2013 model year, mainly affecting the interior which has a redesigned centre console with more storage space and the original Terrain Response dial replaced by switches. Passive start means it's no longer necessary to 'dock' the key in its dashboard slot, the car will start at the push of a button as long as you have the key somewhere about your person. Other useful gimmicks on top models include a reversing camera with trailer hitch assist, plus voice-activation for audio and sat nav. Top models also get a premium Meridian 17-speaker surround-sound system. The Freelander 2 has largely thrown off the veil of unreliability that tarnished the reputation of the original – regardless of which the original remained a hugely popular choice, and the Freelander 2 has proved even more so. In consequence there is a huge selection of good second-hand models available, with a particularly good supply of low-mileage nearly new 2013 examples on offer at dealerships around the country. Anyone seeking a well equipped, technologically advanced all-terrain multipurpose vehicle need look no further.
Our verdicts
When we watched the wraps come off at the unveiling of the Freelander 2 at the British International Motor Show in July 2006 we may have been underwhelmed by the styling – we thought it a somewhat bland road-biased design lacking the off-road cues that other Land Rover products exhibited so dramatically – but we were impressed by the high levels of new technology, the improved build quality, the enhanced luxury of the interior and equipment… and, of course, the price. At a heady £34,000 for the range-topping HSE the compact Land Rover was aiming high, as ought to befit a sibling of the all-conquering luxury Range Rover.
The Freelander 2 may have had urban styling, but we had an early opportunity to enjoy its wild-country behaviour. We were invited to get hands-on with one in South Africa where we were able to drive within yards of rhinos and elephants in the expansive Shamwari game reserve, even going as far as to offer the car's services as a bushveld taxi. Our reporter wrote in the January 2007 issue: 'Our passenger was a fully-grown Blesbok antelope with impressively sharp horns that had to be moved to another part of the reserve. It had been tranquillised by the vet, and it took four of us to lift it into the Freelander, which underlined its vastly improved passenger space. With the rear seats folded flat it swallowed the antelope and four adults. And for those owners whose daily drive will always be on tarmac, the great news is that the Freelander 2 is even better on road with ride and handling that would not shame a Range Rover.'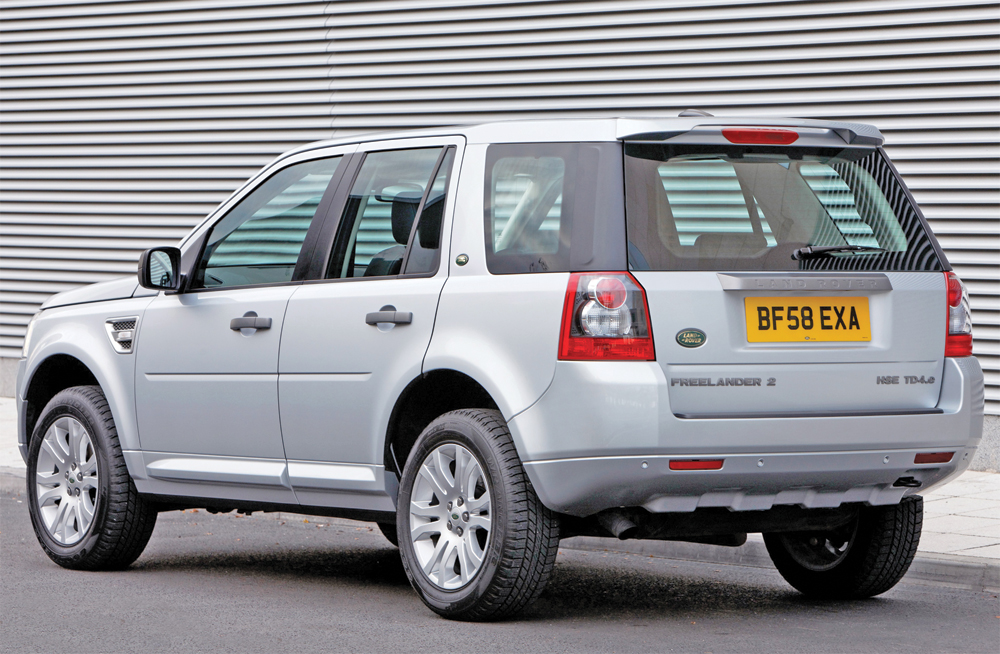 Our first opportunity to subject the Freelander 2 to a full road test was featured in the May issue of that year, in a shoot-out against the BMW X3 and a Honda CR-V. The Freelander 2 came out the clear winner largely on account of its superior off-road ability. We argued that the Honda had distanced itself too far from any off-road intention, while the BMW's high price (the base X3 was £6000 more expensive than the range-topping Freelander 2) projected an overly exclusive image for this sector. We said: 'In comparison the Freelander 2 is equally desirable, well-built, has better economy, is easier on the wallet and at home on any surface, a winning combination.'
In our February 2008 issue we pitted the Freelander 2 against four other key "soft-roaders" in an ultimate off-road test that measured hill-climbing ability, hill descent control, approach and departure angles. turning circle and ground clearance, and included a ramp test and a mud run. The Land Rover knocked the Honda CR-V into fifth place closely behind the Toyota Rav4, which was just beaten by the Vauxhall Antara, leaving the Nissan X-Trail in second place. We commented: 'These soft-roaders will spend the majority of time on tarmac, but it's the Freelander 2 that could make all the difference when going off-road is the only option.'
The Freelander 2 has been a regular contender in our 4×4 Of The Year competitions, never a winner but always scoring well in spite of increasing competition from more and more competent compact SUVs. The last word came in our 2014 contest (in the Winter 2013 issue) where we commented: 'There's an argument for buying a Freelander 2 just to get the premium Meridian audio system in the HSE… few others in the class can achieve the level of off-road extremes attainable by the Freelander, and it does it with very little fuss… still a very enjoyable car to drive and the only one to adhere to its all-terrain roots, but high price and fading image lose it points.'
Which one to buy
All versions of the Freelander 2 have the electronic traction and stability aids, including Hill Descent Control and roll stability control, and all have electric windows front and rear, split-folding rear seats and remote entry with push-button start. The base S has cloth upholstery, check for examples that had the optional climate control, electric sunroof, privacy glass and parking aids fitted. Expect to pay at least £6000 for an early example with over 100,000 miles, up to £8000 for a well-kept low-mileage example with extras.
The GS gains automatic headlamps and rain-sensing wipers, electric door mirrors, cruise control and Bluetooth connectivity; some will have had the optional leather upholstery, satnav and upgraded Alpine stereo system. Deans of Sutton Coldfield (07717 006697) were offering a high-mileage green 2007 2.2 Td4 GS with black cloth interior for £6290, again expect to pay at least £8000 for a low-mileage example in top condition.
The XS adds useful features such as parking aids front and rear and audio controls on the steering wheel, the SE adds satnav but the HSE is arguably the one to go for since it has the leather upholstery, sunroof, auto climate control and 14-speaker concert-quality stereo as standard, along with 18-inch alloys. One of the keenest deals we spotted was the one-owner 2007 3.2 HSE, green with Napoli leather upholstery, with only 79,000 miles going for just over £8000 at Glenfield of Kilmarnock (01563 532100). Yes, that's with the petrol engine, but in view of the possible problems with the earlier turbodiesel, from clogging diesel particulate filters to failing high pressure fuel pumps, the petrol version offers an affordable way into luxury SUV motoring with lower overall long term maintenance costs.
Look out for an HST which made a brief appearance in 2008, less luxury than the HSE but with a sports styling pack with front and rear bumper aprons, side sill mouldings and a rear roof spoiler, along with 19-inch alloy 10-spoke wheels with shadow chrome finish, leather seat facings, privacy glass and metallic paint.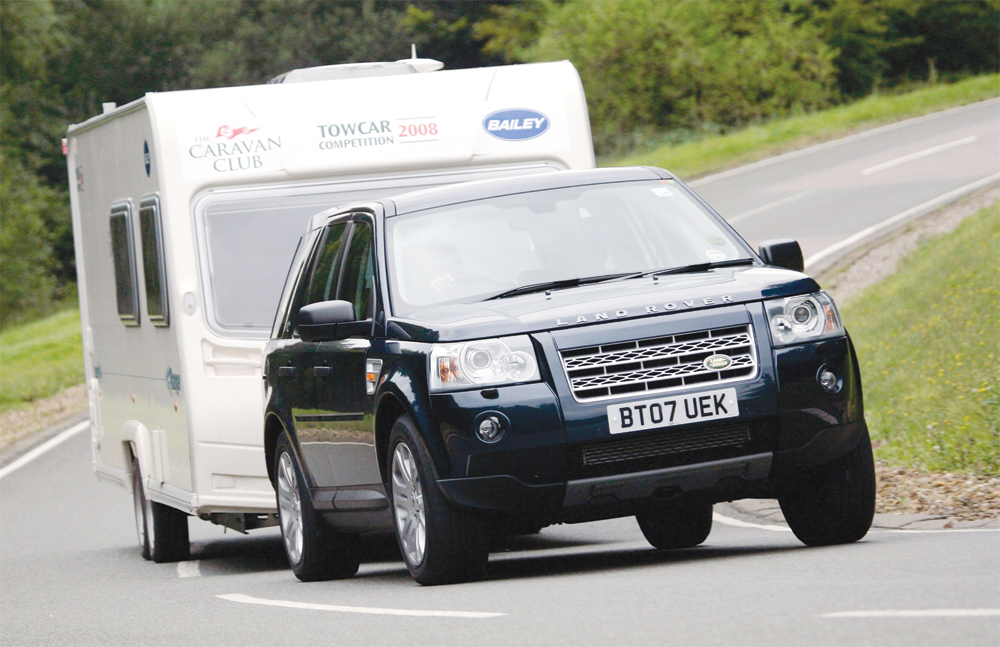 Stretch the budget to a 2010 model year example to take advantage of the uprated turbodiesel. New entry-level additions to the range for 2010 were the Black and White special editions, priced £2000 below the 2010 Hyundai Santa Fe 2.2 diesel yet including keyless start and stop/start.
Expect to pay £15,000 for a low-mileage 2010 TD4 S or GS, from £16,000 for a TD4 HSE with over 100,000 miles, £18,000 for an SD4 GS, though we've seen many of all of these asking over £20,000, so it pays to shop around for something like the 2010 GS in metallic black with full service history, 89,000 miles asking £12,490 from Johnsons 4×4 of Horsham, West Sussex  (01403 790699).
For newer models you may consider it something of a toss up between a luxuriously-equipped 2010 HSE or an up-specified 2012 GS –  Farnell of  Bradford (01132 425500) were offering one of each for the same money, £19,844 – the 62,000-mile TD4 HSE in Santorini Black with panoramic sunroof or the newer TD4 GS in Fuji White with only 11,000 miles, leather seats and stop-start technology. However, best buys would seem to be one of the nearly-new 2013 examples being offered by dealers nationwide, with mid-range GS and XS examples on offer from £25,000 (up to £5000 off the new list price) to SD4 HSE LUX models from £30,000, some £8000 under the new list price.
ENGINE DRIVETRAIN CHASSIS BODY AND INTERIOR
There are horror stories of Td4 engines self-destructing with broken camshafts and seized high-pressure fuel pumps, but these appear to be related to poor servicing such as missed or overdue oil changes or the use of low quality fuels – in diesels the fuel acts as a lubricant and cheap fuels may not have the correct additives. Nevertheless we've seen dozens of Freelander 2 Td4 models with over 130,000 miles on them apparently still going strong, so it's really a matter of ensuring that any older model you buy does have a genuine and reputable full service history. Otherwise points to look out for are typical for any turbodiesel – if it blows too much black smoke on acceleration, or hesitates during acceleration, it could mean impending turbo failure; if it has a DP filter (optional on earlier models) make sure on a test drive that it accelerates well and cruises smoothly. Also check underneath for signs of oil leaks. The turbodiesel engines have belt-driven camshafts, the belts are scheduled to last an impressive 150,000 miles – a point to bear in mind if you're buying an older model closing in on that mileage. A cam belt change needn't be expensive at a good specialist garage, but it's a good excuse to argue £250 off the selling price.

The six-speed manual seems to be trouble-free, check on a test drive that all gears engage smoothly. Automatics are generally reliable, though some failures have been recorded – make sure it shifts smoothly without clonks or jerks and that it kicks down smartly. There have been some cases of rear differential failure, especially in vehicles that have been towing heavy loads – the Freelander is rated to tow 2000kg but it's particularly important not to overstep the tow bar limit. Check that the vehicle turns smoothly with no tyre squeal or jerkiness suggesting that four-wheel drive is engaging when it shouldn't – this generation Haldex coupling needs regular oil and filter changes at 20,000-mile intervals, so make sure the service record shows this has been done.
Steering rack failure is not unknown, so make sure the steering feels smooth and responsive from lock to lock, with no excessive groaning or squeaking noises. The Freelander 2 has a lot of electronic wizardry affecting the suspension, with its roll stability and traction controls, so satisfy yourself that it drives stably and doesn't lean too much or wallow unacceptably in curves. Brakes are generally trouble free, but check the state of the discs, which may have been scored by off-road grit, at the same time if the vehicle had obviously been used off-road check for scuffing to the sills that might have been hidden under filler and paint. The parking brake is a clever electronically operated system – it periodically checks that the brakes are still applied as the discs cool down and can be used as an emergency brake while on the move – but it's expensive to repair if it goes wrong so check that it works silently and effectively.
Electronic glitches are always possible in a car packed with this much technology, one of the oddball features in the Freelander 2 being that the stereo doesn't turn off with the ignition and can drain the battery if left too long; the satnav screen may not illuminate properly and the fuel gauge may give false readings. Check these and also the more standard electrically operated items such as the window winders, the sunroof and the electric seat adjustment on premium models. Regular use on long drives may have resulted in stone chips, so check that the grille and bonnet are pristine and not patched with touch-up paint; also suspect a car still glistening after a wash or polish, which might be an attempt to disguise faint scratches on the paintwork caused by off-roading through rough undergrowth.
Or you could consider…
Honda CR-V
Nissan X-Trail
Toyota Rav4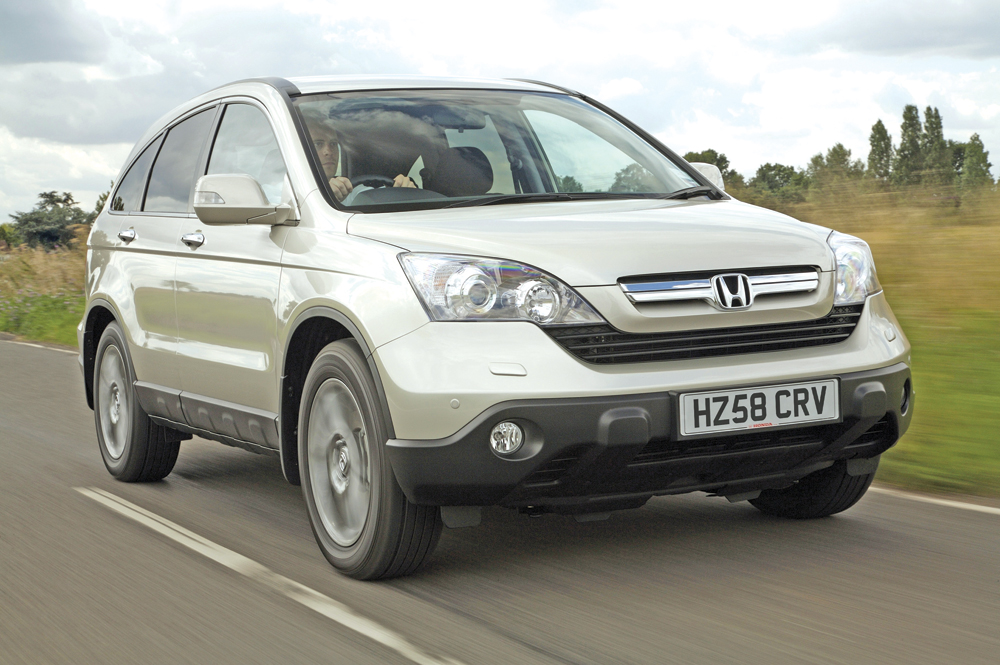 Another car that started life as a convincing 4×4 but has defaulted with each new generation to a purely road-going family car with styling that makes it seem more of a hatchback than an estate, and although it retains 4×4 functionality it's hardly by means of a serious off-roading system. What the CR-V does have to offer is refined and comfortable family accommodation with smooth-revving and refined engines, and good handling behaviour. The new model from 2012 is more efficient and even more refined, but even the earlier version is efficient and versatile, making them worthy contenders even if neither has anything like the 4×4 credibility of the Freelander 2.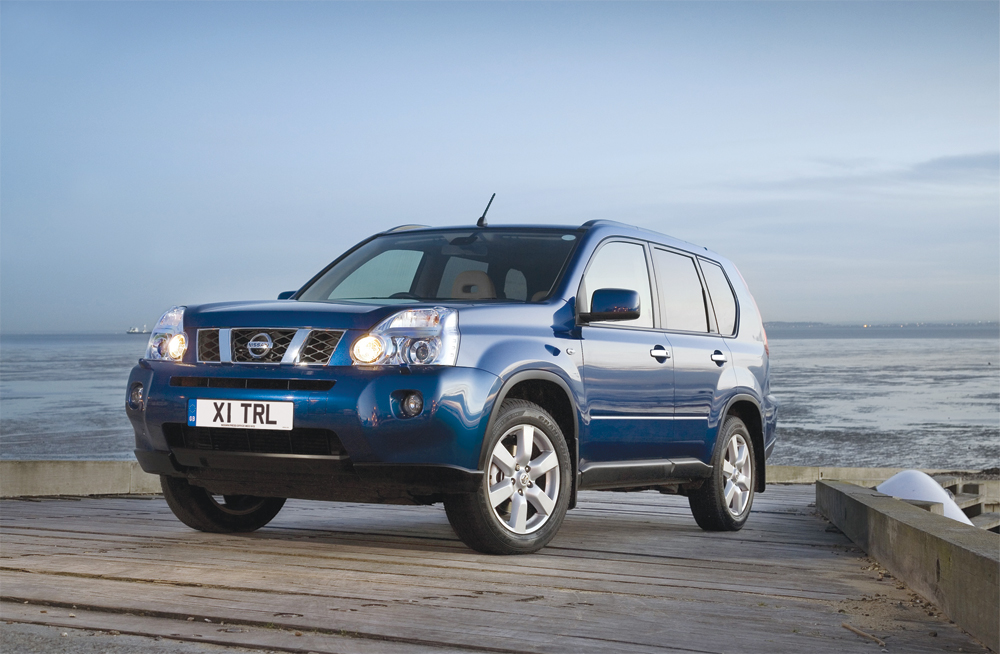 While the unstoppable Qashqai serves the needs of the growing numbers of urban 4×4 enthusiasts, the X-Trail has remained true to its off-road roots. The upgrade for 2007 saw many improvements – the oddball siting of the instruments in the centre of the dashboard gave way to a proper panel in front of the driver, ride and handling were improved and refinement reached new heights, but it remains a sensible and versatile family estate. The driving position is lower, but not by so much as to lose the commanding view ahead. Some may consider the styling dated, but it still has impressive road presence and is probably the most practical vehicle in its class.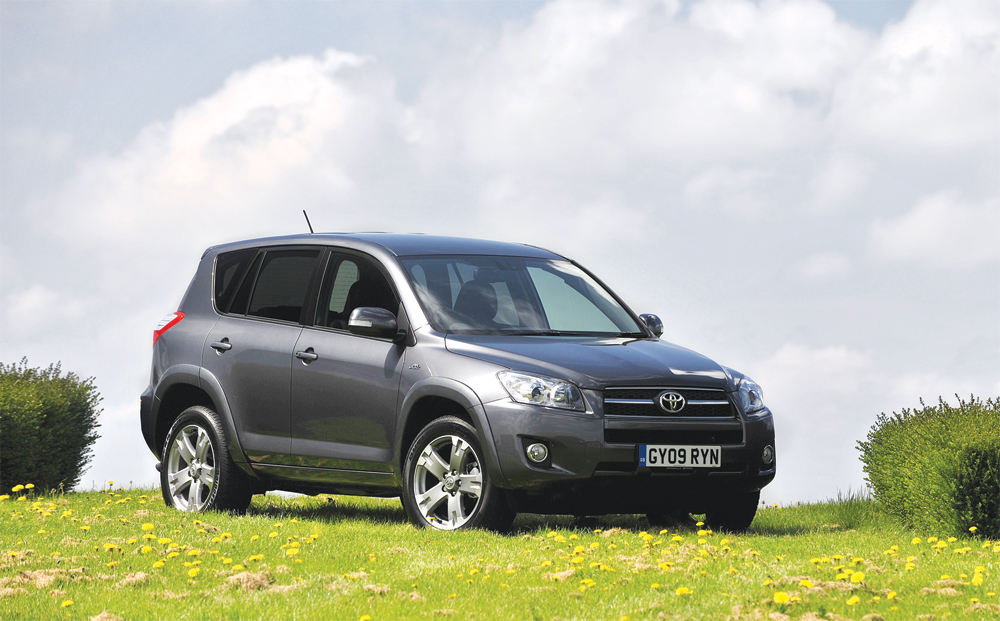 The latest edition of the Rav4 is as luxurious a five-seater family car as anyone could wish for, with excellent road manners and refined performance, but it's become so far removed from its off-road funster roots that we can't help wondering why it's still considered to be a 'recreational' vehicle. Much the same can be said of the earlier model – dating from 2006 – though the interior isn't quite as well appointed as some rivals of its time – including the Freelander 2.  Choose between petrol and diesel automatics, though the facelifted version from 2010 had extra efficiency measures on the turbodiesel making it one of the most economical SUVs in the class.