The all-new high-tech Discovery will be an automotive tour de force, but for those who favour genuine all-terrain capability and superior practicality, the current Discovery 4 will be hard to beat. Buy one now before it's too late
TARGET RANGE:  £50,000
With an all-new high-tech, futuristically modern Discovery on the way, you'd think Land Rover dealers would be falling over themselves to shed remaining stocks of new and nearly new Discoverys still in their showrooms and on their forecourts, but a check of prices being asked suggests that they're hardly being given away. There's good reason for that. The all-new Discovery may be an exciting prospect, but it's unquestionably been designed to compete with other premium road-biased luxury SUVs, aimed at outclassing the BMW X5, the Volkswagen Touareg, Mercedes-Benz GLE and the like. Some would argue that the Discovery 4 had already achieved that, but only in the eyes of enthusiasts who appreciate its iconic styling, the dominating road presence, and the unbeatable off-road competence. There are, however, vastly more wealthy people the world over – and Land Rover is now firmly established as a world brand – who have neither the need nor the interest to drive off-road, and seek style, refinement, performance and cosseting luxury in a purely road car, people for whom the current Discovery just looks too bulky and feels too heavy, an automotive dinosaur clinging to its primitive off-road values. The new Discovery will also be an good off-road machine in the same way the Range Rover and the new Discovery Sport are, but that's a by-the-way factor, just as it is with its other premium rivals.
The new Discovery is still a big car, still a seven-seater, and the styling is still eye-catching enough for it to stand out among the mass of blander-styled rivals, but – like the Range Rover Evoque – it inspires thoughts of performance and high-street image rather than mud-plugging practicality; it's lost the iconic styling themes that so caught the public imagination at the launch of the original Discovery in 1989 and has continued to do so through three more generations. The Discovery 4 may not appeal to the mass of luxury car devotees, but for anyone who does want a car that not only has class-leading off-road capability but also looks the part, not to mention boasting as much modern electronic wizardry as anyone actually needs, as well as superb estate car and seven-seater capability, it's the only sensible choice.
The power plant of choice is the lusty 3.0-litre Jaguar turbodiesel, boasting a lively 241bhp while the 443lb ft available from a lowly 2000rpm made it the industry's torquiest six-cylinder passenger car diesel at the time of its launch. The twin-turbo set-up give it better emissions and even better fuel economy than the 2.7 TDV6. Four-wheel drive is permanent, with low range selectable for tough off-road conditions, backed up by an enhanced version of Land Rover's acclaimed terrain response system that includes a 'sand launch' control which prevents the wheels from digging in when driving away in soft sand. The hill descent control also has 'gradient release control' which keeps down initial acceleration to reduce the fear factor of descending very steep inclines.
The Discovery has always impressed us as a towing vehicle, so we're hardly surprised at its continuing success in Tow Car of the Year awards; trailer stability assist is naturally included.
The 2.7 TDV6 was an option in the base GS, both it and the 3.0 TDV6 originally being available with six-speed manual or six-speed automatic transmission, though the manual proved unpopular and was later dropped. A slimming of the range in 2012 saw the inevitable introduction of the more powerful SDV6 twin-turbo diesel matched to an eight-speed automatic, a combination that not only delivers usefully more power and performance, but also manages to outclass the earlier engines in its low CO2 output; it also allows the fuel-saving start/stop feature. The new gearbox coincided with the introduction of a rotary-knob gear selector – which lies flush to the centre console until the ignition is switched on, whereupon it rises to a usable position, backed up by paddle-type selectors on the steering wheel.
Our verdicts
Our first chance to savour the dynamic delights of the Discovery 4 was for our 4×4 Of The Year contest for 2010, featured in the January edition of that year – and it will come as no surprise that it outclassed all others to emerge the overall winner. That's even though we'd focused on "value for money" in picking the various category winners on that occasion, which could have been enough to put the Discovery out on cost alone, except that we were so struck by its overall on-road and off-road competence and the sheer feeling of elegance and luxury we experienced while driving it. As for value, the Discovery seemed like a bargain compared with the 2010 Range Rover, which at a fiver short of 80 grand impressed us as, "the finest car Solihull has ever built and undoubtedly one of the best cars in the world today." We commented: "It's a 4×4 that few will afford, so with the Range Rover too much of an elitist choice there was only one other car in the running. The Discovery also costs a chunk of money, but sit in a Shogun or a new Land Cruiser and then sit in a Discovery and you'll appreciate that some things in life are worth paying that bit extra for."
There was more reason for our excitement over the Discovery than the smart interior. "On the road the 3.0-litre engine and improved suspension have transformed the Discovery, and it's finally able to return decent fuel economy. Off-road it remains the peerless off-roader that other manufacturers must aspire to. Put a set of aggressive tyres on a Discovery and it'll run rings around the Defender. It is, in short, one of the best off-road cars in the world."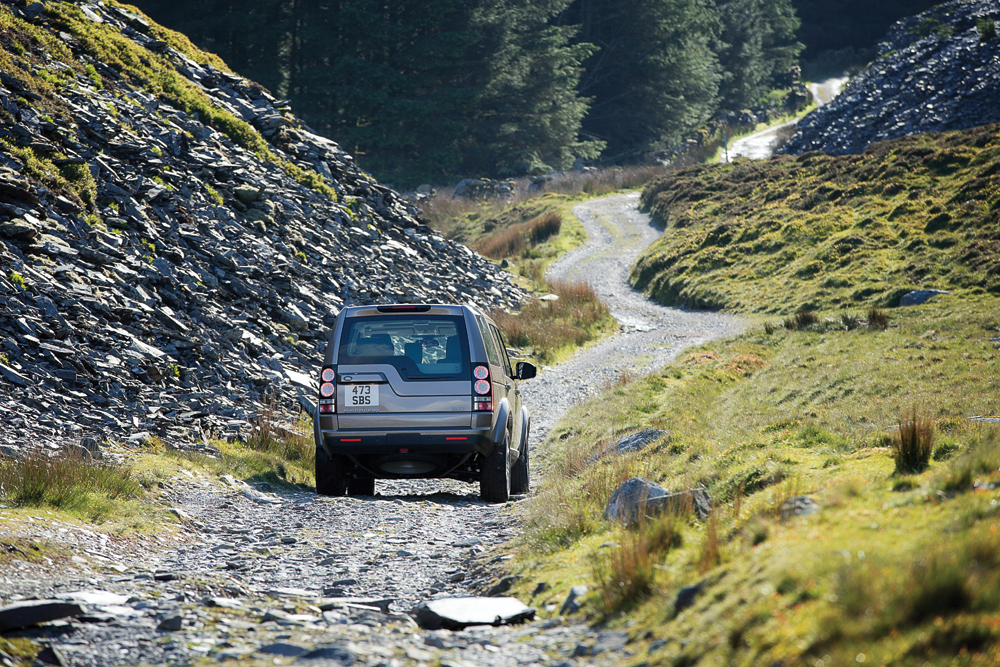 The Discovery returned in our May 2010 edition when we pitted a 3.0 TDV6 HSE against a Toyota Land Cruiser on an off-road site at Bala in Wales. We had nothing but praise for the Land Rover's effectiveness: "On-road improvements have not affected its off-roading ability. Our Bala test site provided some extremely greasy, deep mud ruts, equally greasy steep descents and ascents plus some deep water for wading. Land Rover's Terrain Response in mud and ruts mode just ate up the sticky, boggy Bala terrain with no slippage or hiccup whatsoever. Shod on standard road tyres and weighing the equivalent of a small bungalow, you'd possibly expect some difficulty in such boggy terrain – the Land Cruiser did struggle – but the Discovery didn't bat an eyelid."
The revised interior, styled more to match that of the Range Rover, also impressed us: "A sweeping dash line and a plethora of soft leather and velour trim around the windows and brushed chrome plus the more refined wood effect all create a luxury feel. The seats have good lumbar support and there's plenty of seat adjustment and all the controls are well laid out and easy to locate. The Discovery is not cheap but you get a lot of performance and style for your money." Our verdict at that time summed it up: "The Discovery hasn't won so many plaudits and awards for nothing. It has raised the 4×4 bar a huge notch by making it hard for others to compete."
The Discovery won the 2011 4×4 Of The Year contest as well with the verdict: "This is a 4×4 you will enjoy driving every day; throw in seven adult seats, class-leading off-road performance and a 3.5-tonne towing capacity and the Discovery adds up to the perfect 4×4 package that nothing else can beat." You'd think that by now our enthusiasm for the car would have eased, but the continuing upward transformation of Land Rover products generally means the only real competition the Discovery still has comes from its own stablemates; by 2013 the only car that could beat it in our 4×4 Of The Year contest was the Range Rover Evoque, because it was excitingly new, stylish and quick, but by no means as complete an off-road package as the Discovery. Certainly by last year's contest its age was beginning to tell, but not by much – apart from the winning Range Rover Sport and second-placed Range Rover only the Jeep Grand Cherokee scored more points in the Prestige group, and that was largely because the Jeep was cheaper, not a better car to drive, nor more practical or ultimately classier.
Which one to buy
The GS was the original entry level, with SX an equipment-enhanced mid-ranger and the HSE the luxury range-leader. Entry-level does not mean basic; the upholstery of the 2.7-litre TDV6 GS seven seater may be cloth rather than leather, but the wheels are smart 18inch alloys and the specification includes all the main technological advances including the all-independent air suspension, terrain response, dynamic stability control with trailer stability assist, Bluetooth phone system, five inch TFT information display and keyless push button start. The 2.7 was the most affordable option, but not a popular one so rare second-hand; expect to pay up to £20,000 for a well-maintained early example, for instance £19,950 was being asked for a green 66,000-mile 2010 example at Cambrian Garages of Aberystwyth (01970 580958). However, even though the 3.0 TDV6 GS is a step up the equipment scale with its 19inch seven-spoke alloys and an adaptive feature on the automatic transmission, it needn't be costlier, we've seen higher-mileage examples on offer from £17,000. It's worth looking for something special, though, like the gleaming forest green 10-plated car with the optional leather upholstery, 63,000 miles and a full service history, going for £20,990 at Edwards Car Company of Corsham, Wiltshire  (01225 744920).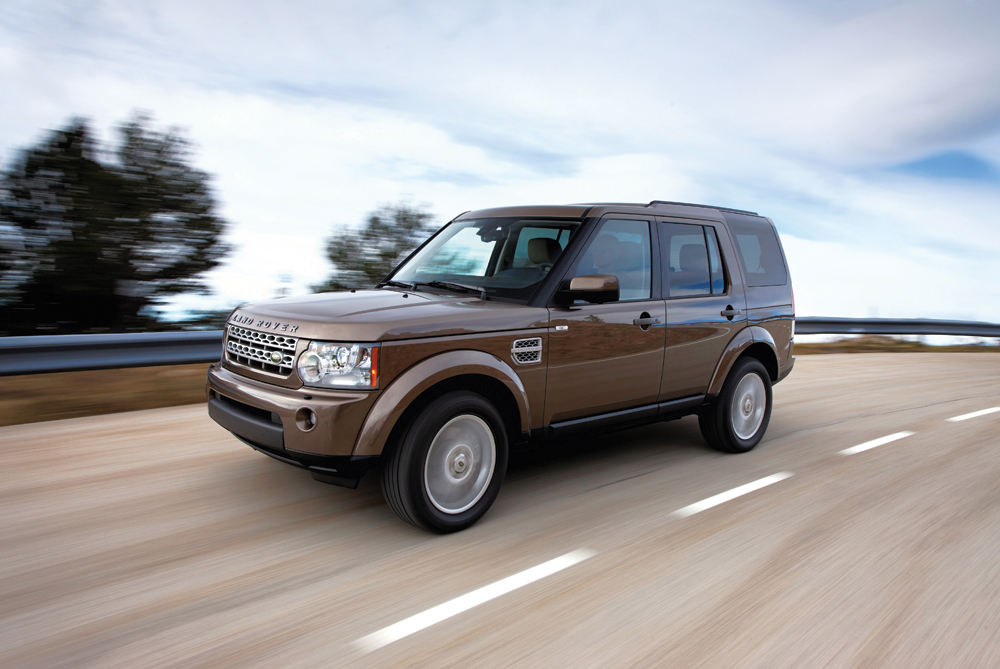 The 3.0-litre TDV6 XS boasts roof rails and edges into luxury territory with leather upholstery, the seats being manually adjustable but featuring heating for the driver and front passenger. Other features include cruise control, front park distance warning, front fog lamps, automatic headlights, rain sensing windscreen wipers, a nine-speaker Harman/Kardon audio system, touch-screen hard-disc drive navigation and an iPod/USB connectivity module. Prices will vary significantly depending on what options were fitted; £37,000 would get you a manufacturer-approved 2013 model in Corris Grey with 20,000 miles, bright pack including 20inch alloys, and DAB digital radio from Grange Land Rover in Barnet (0208 226 3220), or pay £30,997 for an immaculate Nara Bronze 25,000-miler with full service history from Guy Salmon of Stafford (01785 292840).
The HSE steps up the equipment with 19inch seven spoke alloys, xenon headlamps with automatic high beam assist, a rear view camera with parking aid, keyless entry, electric front sunroof and two fixed glass rear 'Alpine' roof panels, premium Windsor leather upholstery, eight-way adjustable electric driver and passenger seats including electric adjustment for the driver's side bolsters. There's a hard-drive satellite navigation system with voice control, and the Harman/Kardon audio is a premium system with 14 speakers and high-power amplifier. This was also the most popular choice so will be more common second-hand, it's worth looking out for a post-2012 model which will have  the mighty 251bhp SDV6 turbodiesel engine with the eight-speed ZF transmission, not to mention the 17-speaker enhancement to the Harman/Kardon audio setup with its massive 825-Watt amp. Unique Prestige of Hoddesdon, Hertfordshire (01992 465533) had a £27,990 price tag on a superb-looking grey 2012 one-owner 75,000-miler with cream leather, side steps and tow bar; I.C.E.Motor of Merstham, Surrey, (01737 644955) were asking £34,995 for a gleaming black 2013 example with just 35,000 miles, side steps, privacy glass and rear-seat DVD players with twin headsets and games consoles.
The current range has the cloth-upholstered SE as the base model, again these are thin on the ground, the £39,995 being asked by Lookers of Chelmsford (0844 659 3846) for a 2015 model, a one-owner car with 5000 miles on it – quite likely a demonstrator – may seem a lot considering the new list price for an SE is £41,600 on the road, but it does have the optional leather (worth £1575). More common are SE Tech versions which have leather upholstery, satnav and front parking sensors, Wimbledon Land Rover (0208 128 1143) were asking £41,990 for a Fuji White 2015 example with 4000 miles, a fair drop from the original £47,500 new list price. The HSE adds a sunroof, but the most prestigious of all is the HSE Luxury, which includes the front and rear camera, pay £40,000 for a 2014 model with 40,000 miles or give Taggarts of Glasgow (0844 659 6914) £58,990 – £1000 off the list price – for a new Yulong White car with the £800 Black Pack of gloss 20inch wheels, black grille and privacy glass.
ENGINE DRIVETRAIN CHASSIS BODY AND INTERIOR
Reliability is generally good, but turbocharger seals can fail calling for ridiculously expensive repairs, so ensure that the engine runs smoothly and doesn't make unexpected hissing or whining noises – all the more reason to be wary of examples being sold cheaply privately or at auction, it's worth paying the extra for an 'approved' car from a main dealer and make sure any warranty cover includes turbo failure. As with any turbocharged engine, it's recommended that the engine should be left to idle after a run before switching off to let the turbo cool down gradually. Note also that a cam belt change is due at around 100,000 miles, and since this isn't a simple operation on these turbodiesel engines a full service including cam belt change will cost around £1000 at a main dealer, so bear that in mind when buying a car close to that mileage.
Though manual gearboxes were available on some early examples they're rare; if you find one make sure the change quality is slick and positive, and if you feel any shuddering or vibration when engaging the clutch walk away because it may point to impending failure of the dual-mass flywheel. Most cars at the £25,000 level will have the earlier six-speed automatic, and there shouldn't be any problems with this in cars of this age – even so, check that there isn't a transmission warning light aglow among the dashboard indicators, see that changes are smooth and kickdown responsive. Check that low range selection works properly, some cars may never have had low range engaged. Later cars with the eight-speed transmission may have the start/stop function, check that it works.

Check that the car sits level on its air suspension and that the height adjustment function works, since compressors have been known to fail. Listen for knocking noises from the front suspension; the wishbones have complex hydraulic bushes that are prone to damage and are expensive to replace. On higher-mileage cars check the state of the brake discs and argue £500 off the asking price if they look excessively worn or scored. Check that the electro-mechanical parking brake works properly – if it doesn't, or makes screeching noises when you apply it, walk away because repairs are expensive.
Corrosion or fading paintwork is unlikely to be a problem on cars just a few years old, so the main thing to look for is accidental damage; for instance there might be signs of overspray under the bonnet if a wing has been replaced. Also check the sills for signs that the car has been subjected to over-enthusiastic off-roading. On high-end versions make sure the optional surround camera system works properly and that the intensity of the image on the TFT screen is correct, and while you're about it make sure the parking indicators, particularly those in front, do work. Also make sure the rear seat-folding mechanisms work smoothly.
Or you could consider…
Volkswagen TouaregJeep Grand Cherokee OverlandToyota Land Cruiser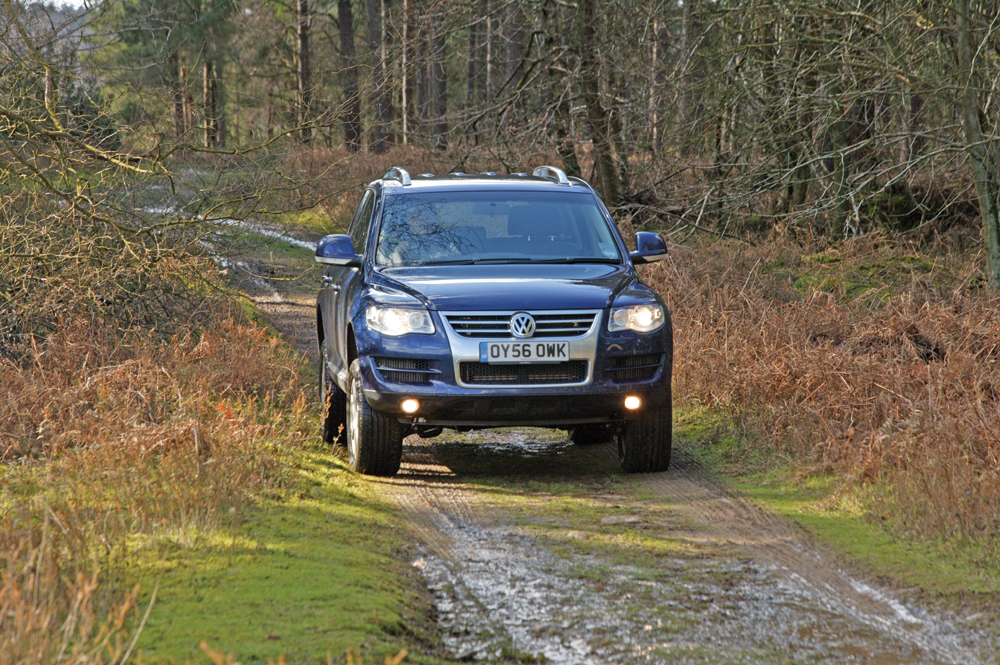 This is one of the smart luxury estates that the new Discovery seeks to displace, but with its soft and ultimately forgettable urban styling it's a very different type of SUV from the current Discovery. Blisteringly quick in 4.2-litre petrol V8 form, economical with the 3.0-litre turbodiesel, the Touareg is an ideal choice for anyone who wants a prestigious car with good road manners and good towing ability, but without the 'look at me' highway presence of the far more charismatic Land Rover. It's as good off-road as any other pretentious road-biased modern premium crossover. Latest models come only with turbodiesel power, even the base SE is leather-upholstered and features a fuel-saving coasting function on the 8-speed automatic. Comfortable and luxuriously outfitted, the Touareg loses out only in not having a seven-seat option; look for nearly-new low-mileage deals on SE and R-Line models under £40,000.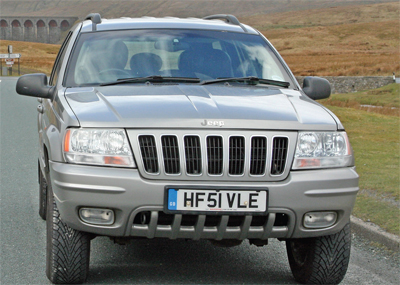 This very American looking estate may not seem to be the obvious alternative to the Discovery but the Grand has much to offer as an all-round SUV, as competent off-road as it is on tarmac. The fact that it shares much of its drive train with the Mercedes M-Class may provoke some additional interest, though current versions have dropped the Mercedes CRD turbodiesel in favour of the efficient and powerful VM-built Fiat Multijet II V6 unit. Like the Discovery it has a form of terrain response, height-adjustable air suspension, hill descent control and traction controls, while convenience features include a rear parking-aid camera and a panoramic sunroof. The luxurious leather-clad interior of the range-topping Summit, with its cutting-edge electronic driving aids, suits the £52,000 new-car price which puts it right in upper Discovery territory, but bargains abound in the form of the many nearly-new 2015 examples available for around £42,000.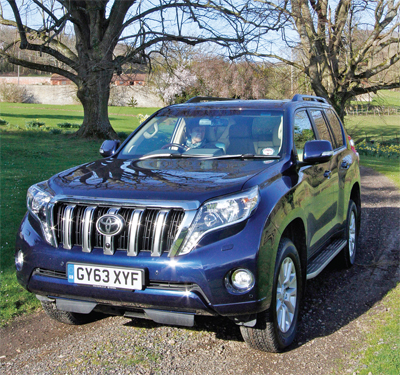 On the face of it the Toyota has almost as much to offer as the Discovery, but appearances can be deceptive – from behind the wheel it feels disappointingly dated, as if Toyota are afraid of developing it too far from its off-roading roots. Latest versions use a new super-efficient 2.8-litre four-cylinder turbodiesel engine, economical but hardly exciting in the performance department. Good equipment includes a copycat terrain response system and top models have surround-view cameras, electrically modulated suspension and a premium 14-speaker hi-fi system. The Land Cruiser also offers seven seats in its higher-specification versions and although the tailgate is a one-piece lift-up type the glass window panel can be lifted separately for convenience when loading small items. It's not exactly a cheap alternative to the Discovery, but look out for good offers as dealers seek to clear stocks of 2015 models with the older 3.0-litre turbodiesel.