This was the car that dragged the Discovery from its cheekily chic origins into the world of true luxury SUVs. It was bigger, bolder and packed with new technology – and it was also more reliable
TARGET RANGE:  £5,000 – £18,000
The Range Stormer concept car that wowed visitors to the North American International Auto Show in 2004 was a clear indication of the way Land Rover was planning to distance their premium products from the company's agricultural roots. That concept was eventually developed into the Range Rover Sport, but many of the design cues were used to hoist the already popular and stylish Discovery to new heights of elegance and road presence, with sharper styling and new technologies aimed at reasserting its 4×4 pre-eminence among the new generation of luxury 4x4s from other premium car-makers such as BMW, Lexus and Porsche.
The crisper frontal design of the new Discovery 3, with its designer headlamps, inset foglamps and the clamshell bonnet came straight from the Range Stormer, along with the newly patented Terrain Response system; so did the body-on-frame construction resulting in a stronger all-in-one bodyshell. The Discovery 3 was designed from the start as a seven-seater, the stepped-roof design allowing the three rows of seats to get progressively higher towards the rear, which combined with the large rear glass area makes for a light and airy atmosphere for all seven passengers, the seats being quite comfortable enough to accommodate seven adults.
Observers might find it amusing that Land Rover, which traditionally used aluminium panels for its vehicles, dropped aluminium for the all-steel Discovery 3, only to revert to the lightweight metal for the entire body-frame construction of the new Range Rover. In consequence the Discovery is a relatively heavy vehicle, but performance isn't disappointing because the engine line-up was taken from the Jaguar range, in the form of a 2.7-litre turbodiesel developing 187bhp – significantly more than the 3.5-litre petrol V8 of the original Discovery – and a lusty 4.4-litre V8 with 296bhp on tap. The V8 drives through an adaptive six-speed automatic, the turbodiesel was offered with a six-speed manual as standard but the six-speed automatic was optional.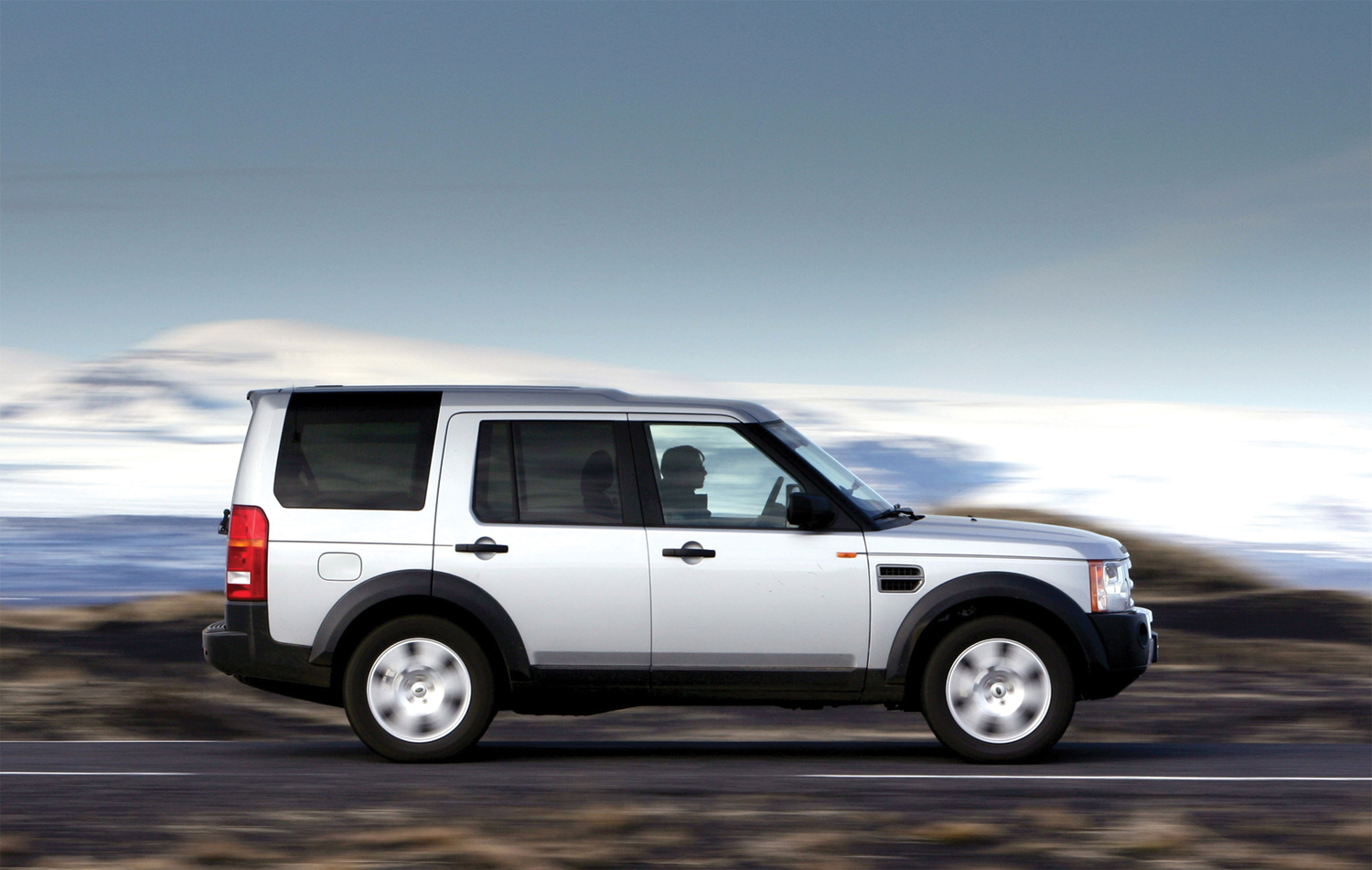 Also new for the Discovery 3 was all-independent suspension, coil-sprung on the base model but using height-adjustable air springs on higher-specification vehicles, which also allows the Terrain Response system to apply. A technology now adopted by many other premium off-roaders, the Terrain Response was a startlingly effective innovation at the time, the five separate settings altering the accelerator, transmission and suspension response to suit conditions varying from snow to rock crawling and sand driving. While electronic traction control ought to take care of most slippery off-road conditions, the Discovery 3 could also be specified with a locking rear axle differential, a feature worth looking for in any second-hand car you're thinking of buying with some serious off-roading in mind. Naturally the Discovery 3 retains low range gearing, though selectable by switch rather than gearstick, leaving the driver with little more to do than watch the moving graphics on the touch-screen display showing which way the wheels are pointing and what the suspension is doing.
The perceived quality of the interior also took a leap forwards from the original Discovery, with less cheap plastic and more of a Range Rover look, along with a more comfortable driving position and wider doors making access easier for back-seat passengers.
Our verdicts
Our first hands-on experience of the Discovery 3 was with a range-topping Td V6 HSE, and our first impression was the vastly improved driving experience over the earlier 2.5 Td5-powered model. We wrote: "The 'Sport' button on the Td5 was clearly just Land Rover showing its sense of humour, but at least in the new car things do actually happen when you kick it down."  Not that we were all that impressed with the 'adaptive' six-speed automatic when allied to the turbodiesel: "Just when we were thinking that Land Rover has perfected the diesel-auto marriage a trip round a twisting single track road reveals a flaw. On an empty sweeping road that ducked and dived around hairpins and sweeping curves the transmission that's supposed to adapt to suit driving style didn't adapt; exit a bend and put your foot down and you wait patiently for something to happen. If you fancy the auto, make sure you 'try before you buy'."
Our June 2005 issue featured a comparison test in which we pitted the Discovery 3 against a Volkswagen Touareg and a Volvo X90, both notably more expensive than the Land Rover. The Td V6 HSE was priced at the time at £41,995, the VW – admittedly in stonking V10 TDi form – cost a heady £53,635 and the Volvo D5 SE had a £43,966 price tag. Of the Discovery 3 we said: "This V6 is still a relatively small capacity engine, but it makes light work of shifting the Discovery's 2.7-tonne bulk. Much fuss has been made of the Discovery's weight problem, but it is a lot of fuss about nothing. The extra weight means the Discovery drives great, and on our 1000-mile round trip to Scotland we managed to return a very creditable 27mpg." In the end the Discovery 3 outclassed the VW and the Volvo in its style and practicality as well as its impressive off-road agility, so while the more powerful Touareg had better on-road manners the Land Rover was still the easy winner. Our verdict explained: "The Touareg doesn't have enough going for it to make it a convincing alternative – it may have all the off-road switches and buttons but it makes such hard work of it, highlighting the fact that it is happiest with empty tarmac in front of it. The XC90 with its quality fittings and fixtures and variable seat layout is tailored to create the ultimate family mini-bus, but with its extra size, more luggage room and second and third row seats capable of providing comfortable accommodation for adults, the Discovery 3 has upstaged the Volvo's party piece. Not only will the Discovery 3 carry seven in comfort, it will take them places the Volvo daren't even look at."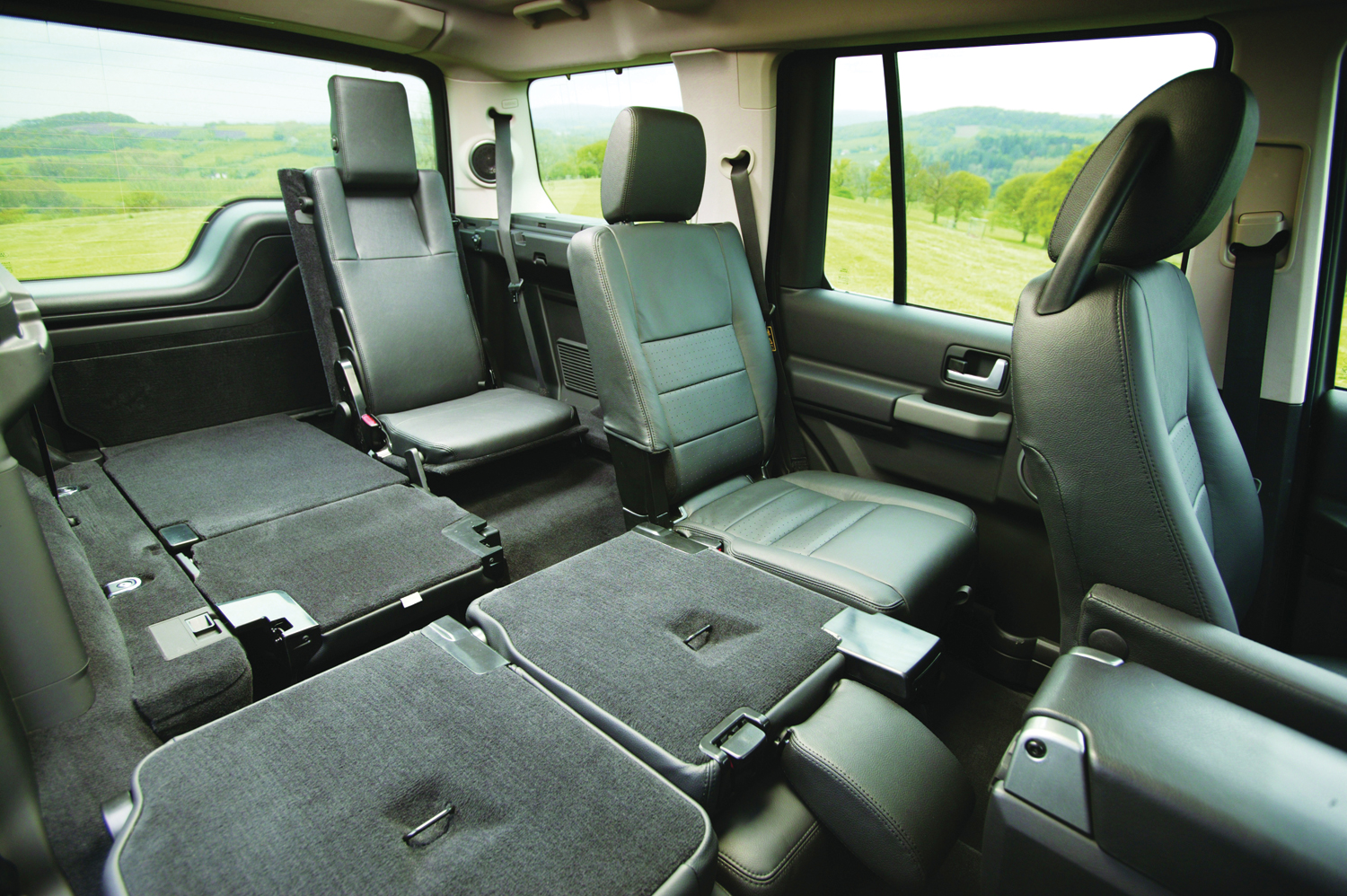 With all this going for it the Discovery 3 had every chance of winning our 4×4 Of The Year comparison for 2006 – but for the hard fact that it had to share the Luxury class with the Range Rover in 4.2 Supercharged form and the stunning new Range Rover Sport, also with the supercharged V8. The Discovery shared second place with the Range Rover, just three points behind the also-new Range Rover Sport, which not only took class honours but won the overall 4×4 Of The Year accolade as well. We said of the Discovery 3: "Call it a gimmick, but the Terrain Response feature is a key element in positioning the Discovery so far ahead of its non-Land Rover rivals, for the simple reason that it emphasises its unbeatable off-road capability." Others may have adopted this feature, but few have since managed to outclass the Discovery in its blend of off-road capability, on-road competence and elegant SUV styling.
Which one to buy
All versions of the Discovery have an opulent look about their interiors, though many will have been specified with optional extras, so you'll find mid-range versions with satnav and leather upholstery while some top models may lack the items you'd expect in a premium car, such as high-end stereo or mobile phone integration. The base version has electric windows front and rear, electronic stability and traction controls including the hill descent control, and a six-speaker stereo with CD player but air conditioning was optional, along with the extra row of seats, air suspension and the terrain response system. There aren't many base models around, most buyers having opted for the mid-range GS or top-end HSE versions, but you could expect to pay £5000 to £7000 for an early example in reasonable condition, though most will have well more than 100,000 miles on them. Most used examples of Discovery 3 have the 2.7-litre turbodiesel engine, most with the 4.4-litre petrol V8 are range-topping HSE variants.
The GS has automatic climate control as standard plus the air suspension with terrain response, pay anything from £8000 for a high-mileage early example to £13,000 for a well-maintained late model, for instance the immaculate metallic silver '08 Td V6 with 80,000 miles going for £12,495 at Leicester Auto Sales (07718 077915) complete with a six-month warranty; New Barn Cars of Cheltenham (01242 228197) were offering a higher-mileage one but with full service history and grey full leather interior for £11,000.
The S gets cruise control, parking sensors and bi-xenon headlamps, the enhancements for the XS are mainly cosmetic along with a choice of ICE systems and a convenience pack, but the SE also has front and rear parking sensors and a chiller box. On these look out for worthy extras such as satnav, sunroof, rear DVD system (over £2000 when new), adaptive lighting, phone integration and heated steering wheel. Pay £11,000 for an early SE with under 100,000 miles, closer to £15,000 for a lower-mileage late example.
On the range-topping HSE look out for examples with privacy glass, hybrid TV and, especially if you are planning to take it off-road, the active locking rear differential. There are lots of these around, with prices for the Td V6 ranging from £12,000 to £18,000 depending on condition and mileage. Rylee James Specialist Autos of Nazeing, Essex (07795 111111) had a smart metallic blue example with cream leather, full service history and convenience pack. If you prefer the power of the V8 and can live with the heavy fuel consumption an early 4.4 V8 HSE with under 100,000 miles could be yours for around £8000.
ENGINE DRIVETRAIN CHASSIS BODY AND INTERIOR
The V8 is rare and thirsty but generally trouble-free so should need only general checks such as ensuring that the exhaust doesn't blow grey smoke under hard acceleration, making sure that it idles smoothly and accelerates without hesitation. The turbodiesel isn't particularly prone to failures of any sort, but there have been odd cases of seized water pumps and breaking or slackening of drive belt tensioner pulleys causing major breakdowns, so it's worth listening out for unexpected squeaks, screeches or grinding noises from under the bonnet. Otherwise problems are typical of any turbodiesel engine, such as erratic running caused by clogged exhaust gas recirculation valves and failed turbocharger seals. On a test drive ensure that the engine revs smoothly, pulls strongly and progressively without hesitation and doesn't blow grey or excessive black smoke from the exhaust.
The manual gearbox is a reliable item, but clutch problems have been known, such as the failure of the dual-mass flywheel, so ensure that gear changes are smooth and the clutch engages without shudder. Reject a car that crunches its gear change, suggesting worn synchromesh, a problem that could affect a car that's been used extensively for towing a heavy trailer. The automatic is potentially more troublesome, with several users complaining about a tendency to shudder under acceleration. One source of trouble is the transmission lubricant heat exchanger, which shares space with the engine coolant radiator so that leakages or corrosion can lead to corruption of the fluid. Check that the transmission changes smoothly, kicks down responsively – it will take a little while in the Td V6 but it should still be shudder-free and smoothly executed. Also reject any car where the automatic allows the engine to rev excessively before taking up drive. Make sure low range engages when you expect it to, because it's done remotely at the flick of a switch there's no reassuring crunch of gears to inform you that low has, indeed, been selected.
Here's a case where the base car is the least likely to cause trouble because it's sat on good old-fashioned coil springs. The air suspension on higher-specification models is great while it works, and while it doesn't have a reputation for going wrong, as with any air suspension system the individual suspension units can fail leaving the car with a list, but also making a nonsense of the height adjustment feature. Compressors are also known to fail, so when considering an air-suspended car make sure it sits square and adjusts its various heights as it should – not only in its easy-access and highway cruising modes, but in response to the requirements of the Terrain Response system.
Vagueness in the steering or clonking noises from the front could point to failure of the sophisticated hydraulic suspension bushes, possibly as the result of driving aggressively over traffic-calming humps; some cars will have had equally effective but longer-lasting aftermarket polyurethane bushes installed. Check that the electric parking brake works properly. This applies the brakes remotely at the flick of a switch, but accumulated dirt and corrosion can reduce its effectiveness, and component failure can also render it useless. It's expensive to repair, so reject any car where the mechanism screeches as it engages or doesn't hold the car on a slope.
Build quality isn't a major problem with this generation of Discovery, but it's worth checking that all the doors and windows open and close properly, and that the tailgate doesn't sag – it shouldn't because it was designed as a load-bearing platform. Early versions suffered from excessive creasing of the front seat upholstery, but a potentially more troublesome feature is the sunroof, which in some cases has been known to leak – check for signs that seat covers and carpets have been scrubbed or covered to disguise water stains. Fiddly electronic problems aren't unknown, check that the touch-screen display illuminates properly and responds as it should, and check that the satnav is still functional. Naturally look out for examples with the high-end Harmon Kardon concert-quality stereo system, but also makes sure it works properly without distortion at high volumes because speakers can wear out.
OR YOU COULD CONSIDER…
Volkswagen Touareg
Toyota Land Cruiser
Volvo X90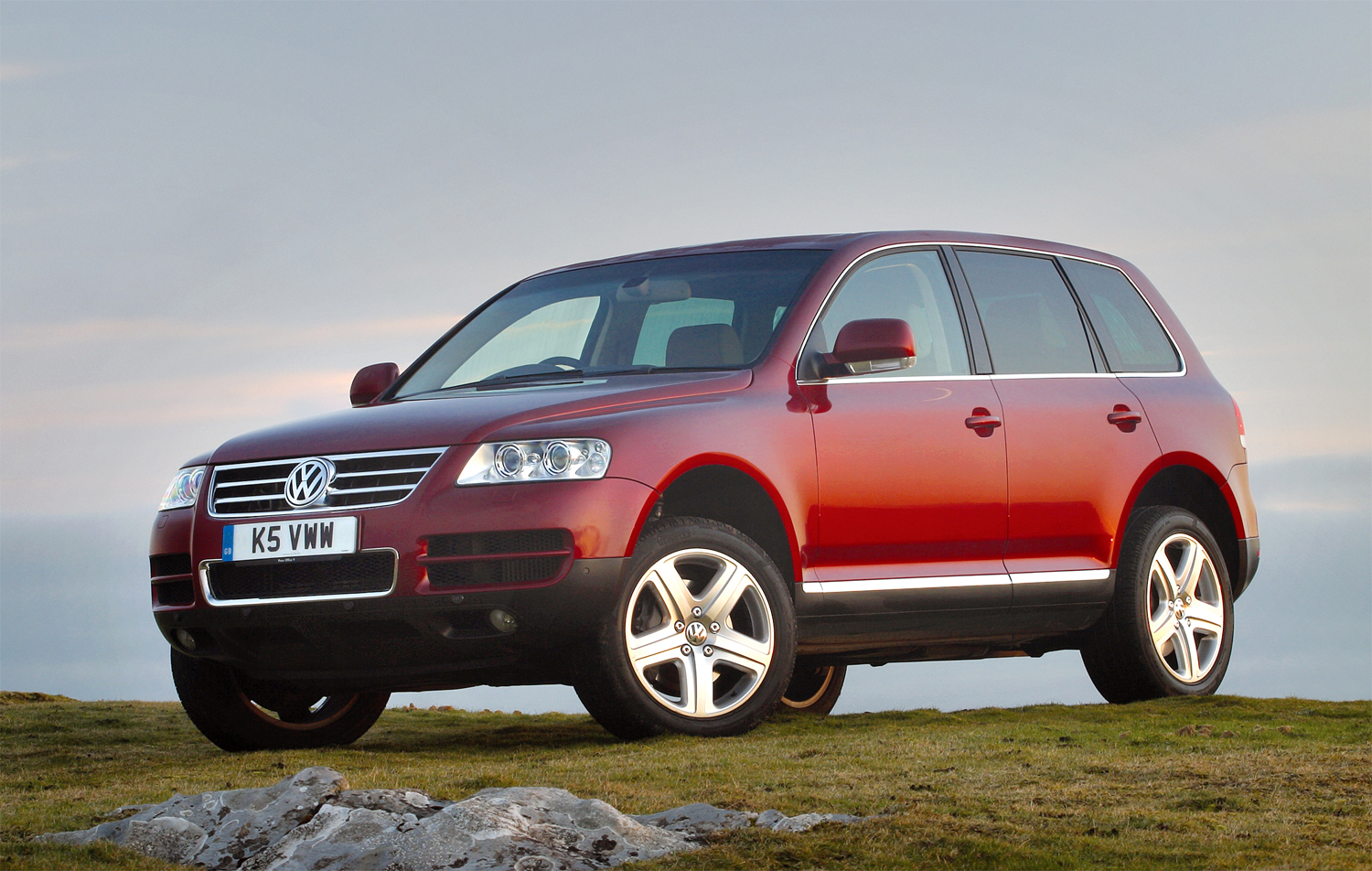 That road test back in 2005 said it all – the Touareg is happiest with an expanse of tarmac ahead of it. Yes, it has all the off-road facilities but the plain truth is the Volkswagen isn't as smooth and refined off-road as the Discovery, and in spite of its traction controls and height-adjustable suspension it can't cope with the same off-road extremes that the Discovery can tackle with consummate ease. The VW doesn't offer seven seats, which is no inconvenience if you don't need the extra accommodation because it's a superbly crafted five-seater highway-gobbling estate. As for its style and image, all we have to say on the subject is that we can't see the sense of owning anything other than the 5.0-litre V10 with its 300-plus horsepower, because at least you have the driving excitement to counter the visual blandness of a car that we've more than once described as looking like a swollen Passat – beautifully built, luxurious inside, laudably efficient in its 2.5 and 3.0-litre TD form, but not exciting.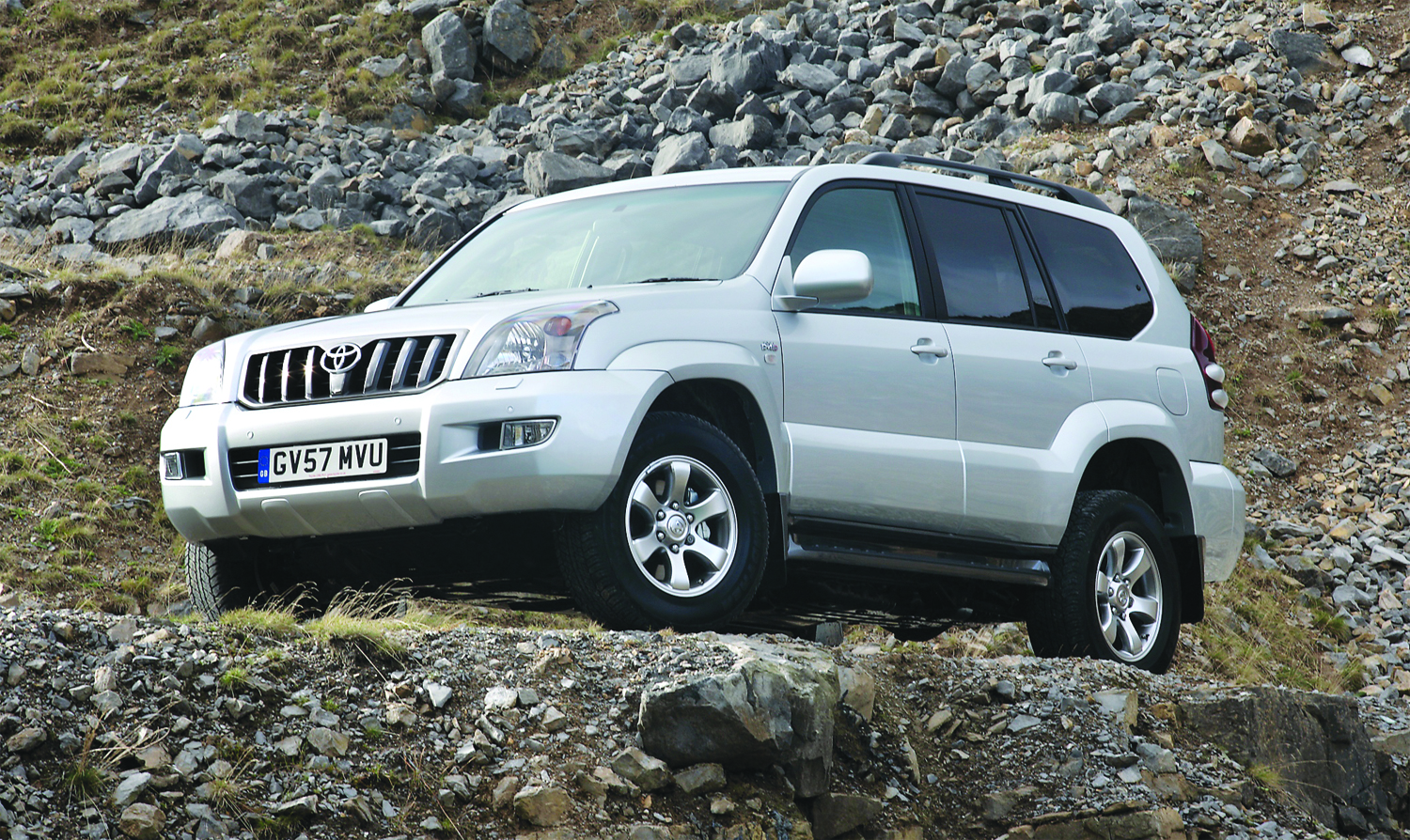 In a sense the Land Cruiser from 2003 upstages the Land Rover in providing seating for up to eight people, so it does well as a mini-bus for the big family. It also rivals the Land Rover as an off-road vehicle, even if only because it's of a slightly more old-tech design with a separate chassis and rigid back axle – some enthusiasts might even prefer it since it also retains a proper driver-operated gear lever to select low range. It also has electronic traction aids that can't quite match the levels boasted by the Land Rover, but it's a combination that gives it excellent off-road agility, at the expense of on-road refinement, which isn't quite up to the levels of competence displayed by the all-independent Land Rover. It's also an SUV that's held on to its off-road styling heritage, so it has a more adventurous appearance than other premium rivals. Good choice of punchy 3.0-litre turbodiesel or V6 petrol engines rivals the Discovery for pace and economy, with high levels of equipment.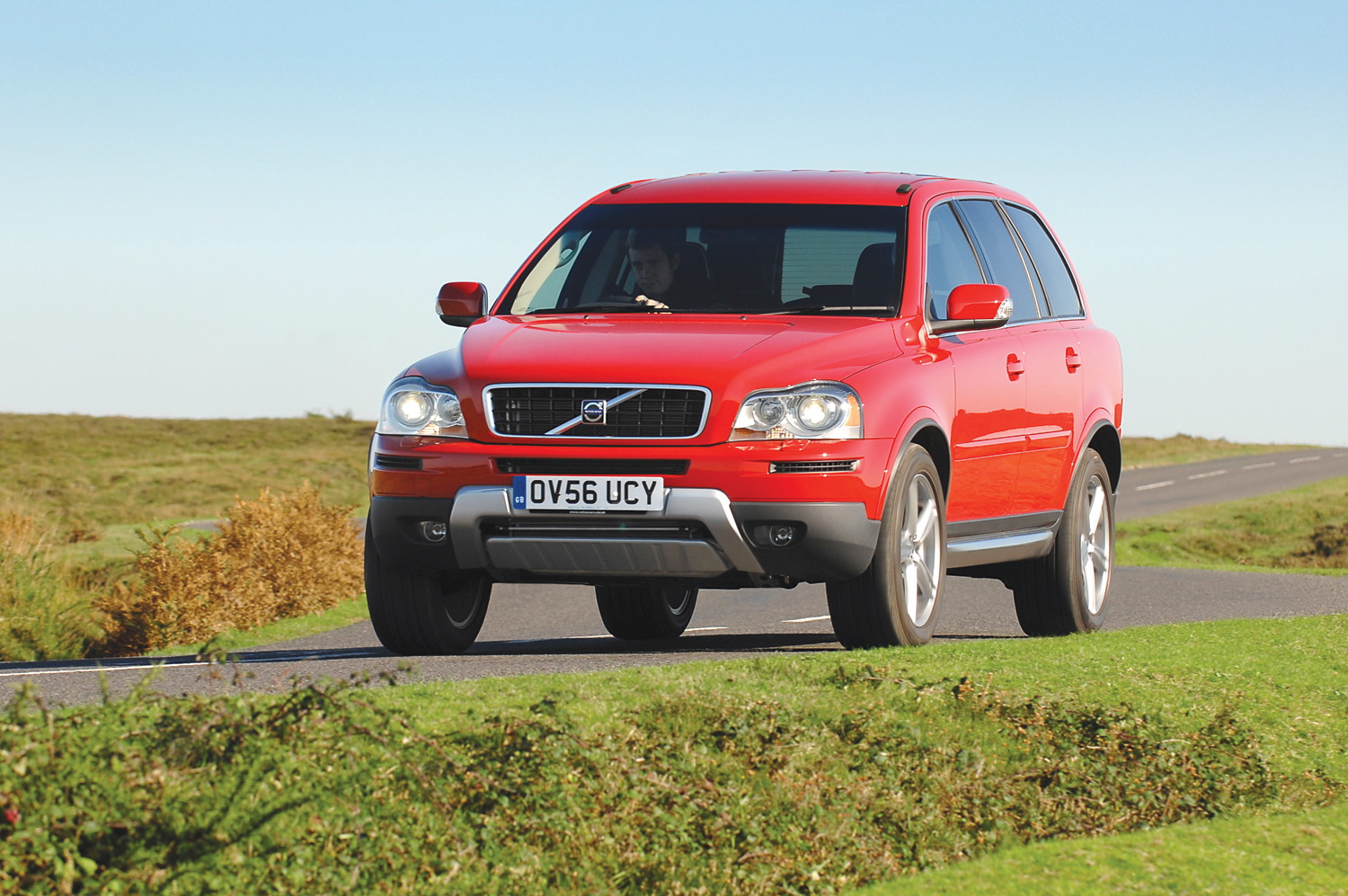 As you might expect it's family values rather than off-road capability that feature most strongly in this sound, solid, safety-conscious Swede, so there's little in the styling to hint at an adventurous lifestyle. It even has a built-in gyro system that can predict the possibility that the car might roll over and activates stability and traction controls. Not only is it a seven-seater, but the centre seat of the rear bench can be quickly transformed into a booster seat for a younger passenger. The environment is also catered for, with the 2.5-litre petrol engine being turbocharged not for power but for efficient combustion and clean exhaust. The interior in the high-specification SE is as luxurious as you can get, with stitched leather upholstery and dual-zone air conditioning; items like satnav and Bluetooth are options worth looking out for in second-hand examples.