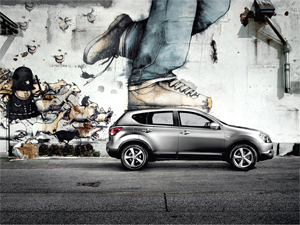 For many city folk the lure of 4×4 ownership is such that a car only has to look like a 4×4 to succeed. Nissan's prescience in tapping that resource has made their 'urbanproof' Qashqai a best seller

TARGET RANGE: £5000 – £23,000
We have to admit to being somewhat baffled by the mass appeal of the Nissan Qashqai. It certainly seems to be a good-value package as a family hatchback, with sensible pricing and good equipment throughout the range, but that has nothing to do with any four-wheel drive pretensions it may have, and we've always considered the interior to be somewhat featureless and unexciting. The Qashqai has smart enough modern exterior styling, if you like that very Eastern rather startled bug-eyed expression on the bluff front and can live with the swept-down roofline and rising waistline that starves rear occupants of headroom and visibility, but it's hardly a design that stands out among a dozen other modern mid-range SUV-type hatchbacks. Still, it's good news that the Qashqai is doing so well, because it shows that the British automotive industry is still a force to be reckoned with.
We are, of course, fairly serious four-wheel drive enthusiasts, so we're naturally sceptical about any vehicle that pays little more than styling homage to 4×4 practicality. The Qashqai fits neatly into that category, having been designed primarily to tempt anyone seeking something a little different from the traditional hatchback or saloon, in other words anyone eager to own a four-wheel drive without actually needing the four-wheel drive. Nissan's entire advertising effort to publicise the Qashqai centres on its urban role, with little serious reference to four-wheel drive capability.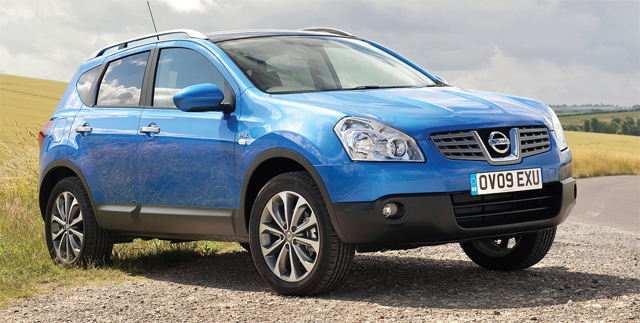 Hence the first thing anyone wishing to own a Qashqai for anything other than urban use should do is make sure that the example they're buying does actually have four-wheel drive, bearing in mind that by far the greater proportion of used examples are 2WD.
---

To read the full report see the May 2014 issue of 4×4 Magazine. Buy it here