This was the car that dragged the Discovery from its cheekily chic origins into the world of true luxury SUVs. It was bigger, bolder and packed with new technology – and it was also more reliable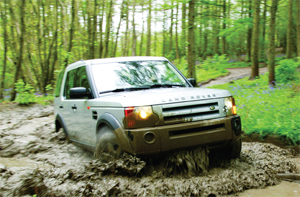 TARGET RANGE: £5000 – £18,000
The Range Stormer concept car that wowed visitors to the North American International Auto Show in 2004 was a clear indication of the way Land Rover was planning to distance their premium products from the company's agricultural roots. That concept was eventually developed into the Range Rover Sport, but many of the design cues were used to hoist the already popular and stylish Discovery to new heights of elegance and road presence, with sharper styling and new technologies aimed at reasserting its 4×4 pre-eminence among the new generation of luxury 4x4s from other premium car-makers such as BMW, Lexus and Porsche.
The crisper frontal design of the new Discovery 3, with its designer headlamps, inset foglamps and the clamshell bonnet came straight from the Range Stormer, along with the newly patented Terrain Response system; so did the body-on-frame construction resulting in a stronger all-in-one bodyshell. The Discovery 3 was designed from the start as a seven-seater, the stepped-roof design allowing the three rows of seats to get progressively higher towards the rear, which combined with the large rear glass area makes for a light and airy atmosphere for all seven passengers, the seats being quite comfortable enough to accommodate seven adults.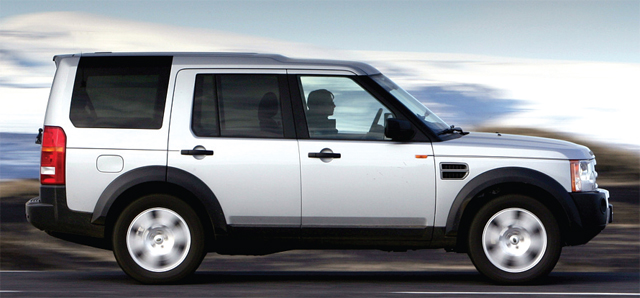 Observers might find it amusing that Land Rover, which traditionally used aluminium panels for its vehicles, dropped aluminium for the all-steel Discovery 3, only to revert to the lightweight metal for the entire body-frame construction of the new Range Rover. In consequence the Discovery is a relatively heavy vehicle, but performance isn't disappointing because the engine line-up was taken from the Jaguar range, in the form of a 2.7-litre turbodiesel developing 187bhp – significantly more than the 3.5-litre petrol V8 of the original Discovery – and a lusty 4.4-litre V8 with 296bhp on tap. The V8 drives through an adaptive six-speed automatic, the turbodiesel was offered with a six-speed manual as standard but the six-speed automatic was optional.
---

To read the full report see the September 2014 issue of 4×4 Magazine. Buy it here