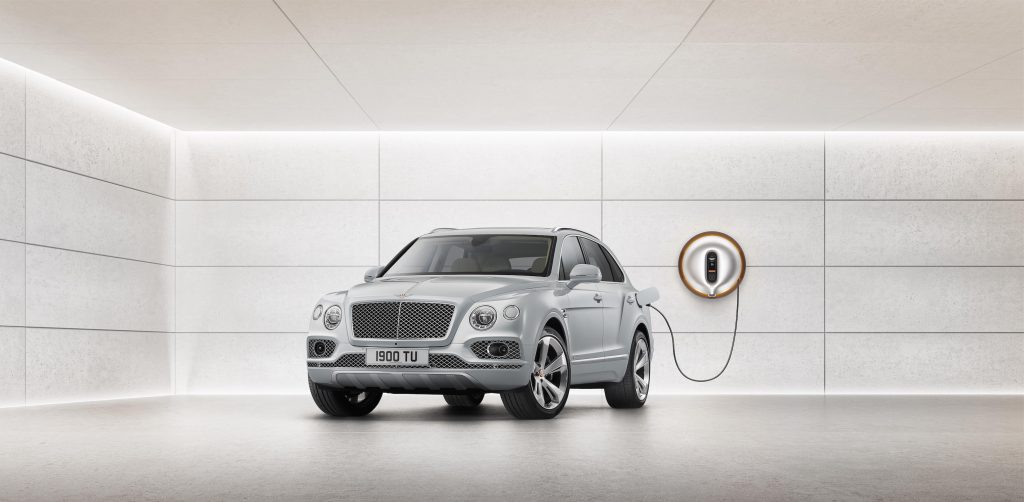 In what is 'the first step towards full electrification', Bentley have announced a hybrid version of the Bentayga.
It will utilise a new V6 petrol unit in conjunction with an electric motor and retains all-wheel drive present in the rest of the Bentagya range – along with Sport, Comfort, Bentley and Custom drive modes. There will also be three electrified drive modes in EV Drive, Hybrid Mode and Hold Mode. The Bentagya hybrid will emit 75g CO2  per kilometre.
The Bentagya hybrid will be capable of 50km purely using the electric motor, and will go on sale in selected markets in the second half of the year.