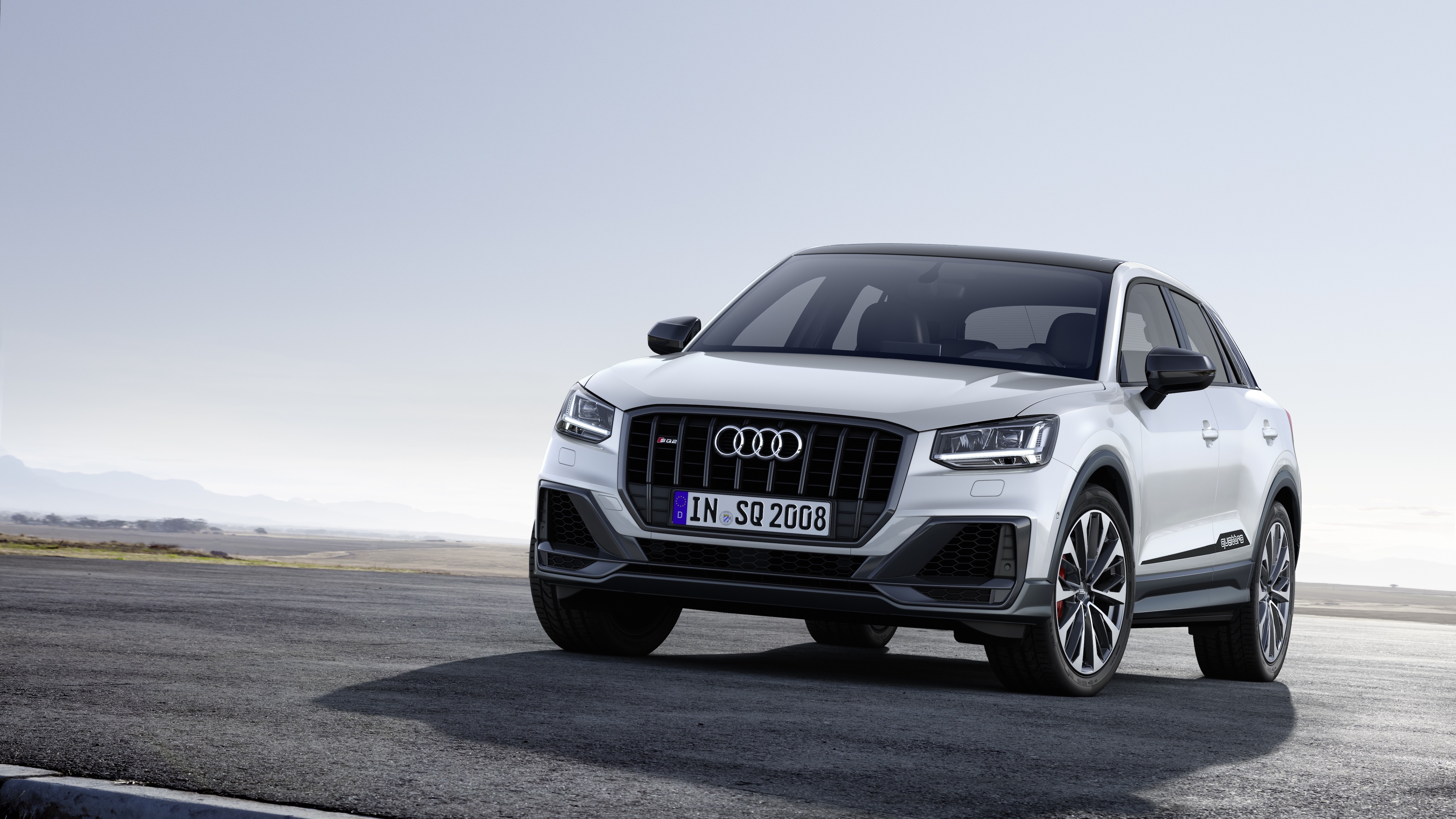 The latest sports SUV to be unveiled is the Audi SQ2, with the compact S model set to go on sale at the end of the year. Audi will publicly debut the SQ2 at the Paris Motor Show in October.
With little tweaks adding sportiness here and there – such as the 20mm lower stance – the SQ2 looks the part, and should play it, too.
The 2.0-litre TFSI engine kicks out 296bhp and 295lbf.ft, which when paired with the trademark quattro drivetrain will no doubt result in a zesty little SUV. The figures that back this up are 4.8 seconds to 62mph and a limited terminal velocity of 155mph.
Like all current Audi range-toppers, there's a healthy does of interior luxuries bestowed upon the SQ2. Sports seats are standard, along with a multi-function sports steering wheel and a full-colour driver information system. Choosing the virtual cockpit replaces this with a fully digitised instrument cluster, which can be customised using steering wheel-mounted buttons and is part of the Technology Pack. Much of the furnishings are black as standard, with various metallic trims around the interior – brushed aluminium details on the instrument panel and stainless steel pedal caps and footrest. A combination of finishes are available in the SQ2, with leather and cloth as standard, but alcantara and nappa leather options will also be available.
The multimedia system is extensive, with the range topper comprising an 8.3-inch touchscreen that features touch scroll and is capable of voice recognition, too. The Audi connect package installs a SIM card, which offers the driver several online features such as live traffic information, navigation that utilises Google Earth, plus access to your Twitter account and emails. The myAudi app on your smartphone will connect your mobile to the system to function as a streaming host and also transfer item form your calendar to the car.
Driver assistance includes front collision warning and emergency braking, along with adaptive cruise with stop-and-go traffic assist, which at up to 40mph can assist with steering, accelerating and braking. Active lane assist is also fitted and optional parking assist can automatically pilot the vehicle into a parking space. There are also cross traffic assist, which warns of collisions when reversing out into a road, and side assist alerts the driver of a potential hazard when changing lane.
There are no prices revealed just yet, but they can be expected before sales start later in the year.