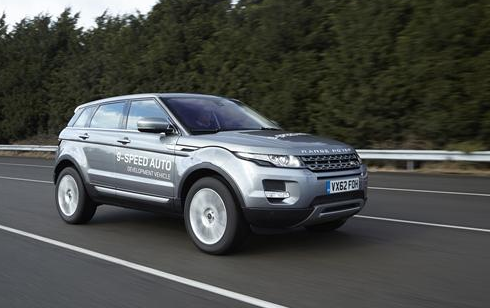 Land Rover will demonstrate the latest in a long line of technical firsts at the 2013 Geneva Motor Show with the announcement of the world's first 9-speed automatic transmission for a passenger car. The ZF 9HP transmission is specifically designed for transverse applications, and is one of the most efficient and technically advanced transmissions ever used in a production vehicle.
Land Rover is the lead partner on the project, working together with ZF, which is widely recognised as the world leader in transmission technology.
Increasing the number of gear ratios from six to nine gives significant improvement in fuel economy and a corresponding reduction in CO2 emissions. Smaller ratio steps give improved response during acceleration, improved shift quality, drive and refinement. The higher top gear not only reduces fuel consumption but the lower engine revs improve comfort and reduce noise when cruising at high speed.