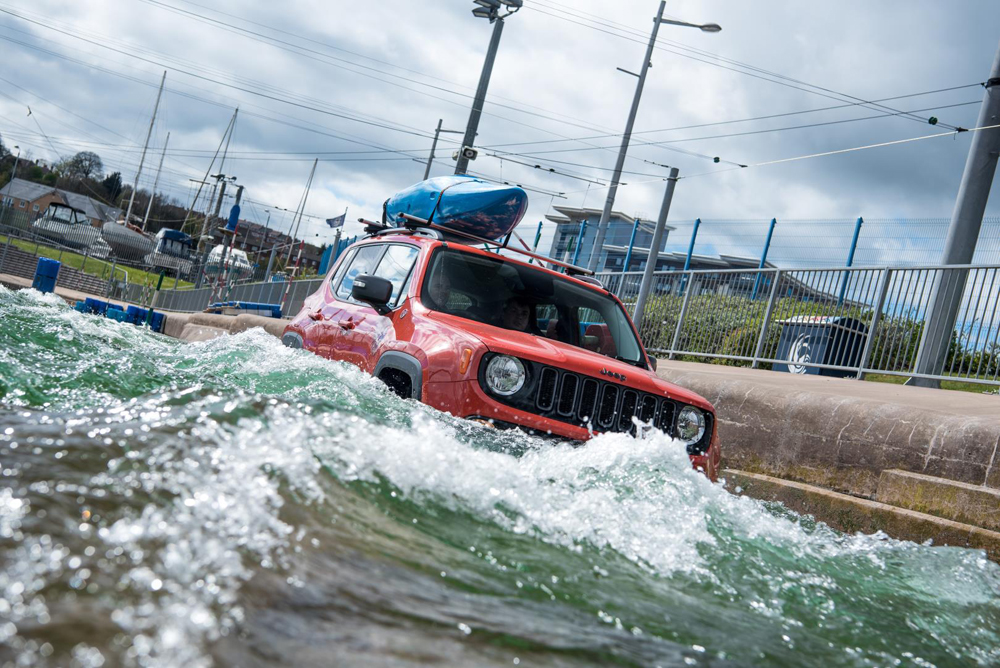 Jeep has once again showcased its legendary 4×4 driving credentials by becoming the world's first automotive manufacturer to drive a car up and down an Olympic-standard white water rafting course.
Jeep and Red Bull ambassador Aimee Fuller guided the Jeep Renegade Trailhawk on the thrilling challenge at Cardiff's International White Water Centre.
The Renegade and Olympic snowboarder Aimee tackled extreme off-road conditions as they went up and down the 250 metre long course, battling a flow of water that exceeded four tonnes per second and a descent of more than 30 feet from top to bottom.
"I'd never done anything like this before so when I arrived and saw the power and heard the noise of the water I was nervous," said 24-year-old Aimee.
"But once I had driven into the course and got through the first few rapids the car felt great, really in control, and I started to relax and enjoy it.
"It's a pretty cool thing to say I was the first person ever to drive a car down a white water rafting course, not something you do every day."
Damien Dally, head of brand, Jeep UK, said: "We are always looking for unusual ways to demonstrate how good our cars are in extreme off-road conditions and driving the Renegade down a white water rafting course successfully has certainly showcased that.
"We are proud to say we are the first automotive manufacturer to achieve the feat of driving up and down white water rapids and that the stunt truly embodied the spirit of the car; of being renegade."
To find out more about Jeep and the Renegade model, visit: http://www.jeep.co.uk/renegade/