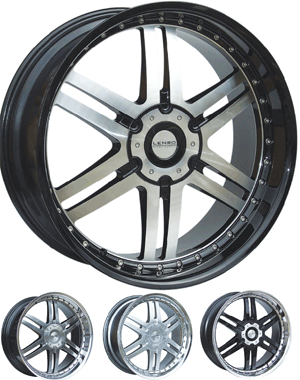 Improve the look of your large SUV with these Lenso DF1 alloys, available in an increased range of sizes from Autopart UK. The wheels are suitable for a range of models, including the Range Rover Sport, Audi Q7, BMW X5 and Mercedes ML.
In an innovative design feature, the Lenso wheels come without any holes in the centre, enabling them to be drilled to suit any bolt pattern.
A variety of colour finishes and sizes are available and prices start at around £1500, for a set of four 20in rims, with tyres fitted.
For more information, check out www.autopartuk.com or call 01268 560126.