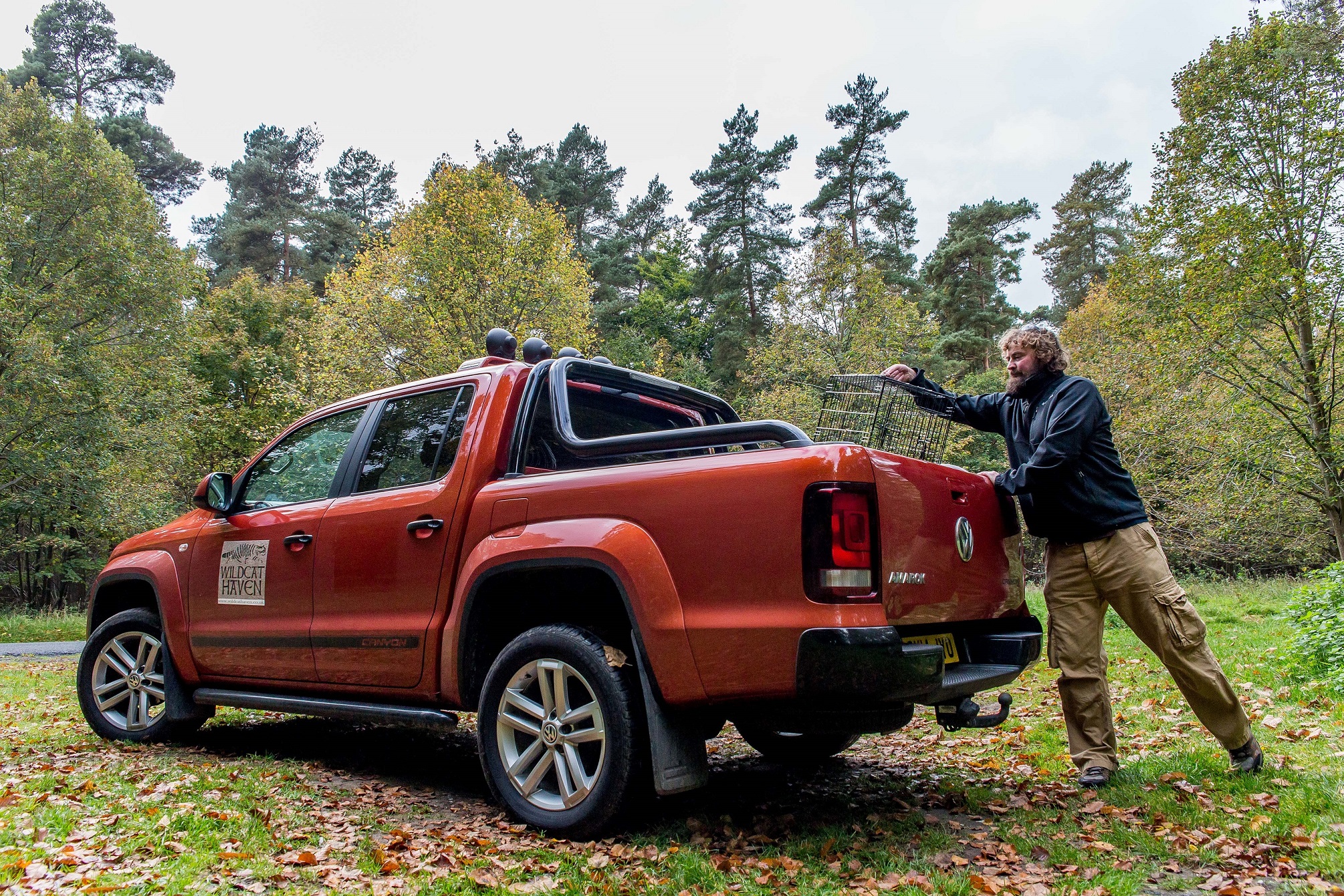 Volkswagen Commercial Vehicles is working with one of the world's leading experts in wildcats to conserve the last pure Scottish wildcats as part of the Wildcat Haven project and to bring the UK's native lynx back to our forests.
Scottish wildcats are the UK's rarest mammal – with less than 100 remaining – and lynx were hunted to extinction in the UK over one thousand years ago, with numbers now dwindling in Western Europe too.
Volkswagen Commercial Vehicles has teamed up with expert geneticist, Dr Paul O'Donoghue to put one of its hard-working Amarok pick-up vehicles into his elite team of scientists.
O'Donoghue handpicked the Amarok because of its off-road ability and comfortable driving experience, with its 4×4 drivetrain coping effortlessly with his rugged wildcat site in the Scottish Highlands and his off-road lynx site in Thetford Forest in the East of England.
The operational benefits of the Amarok include the vehicle's high beam light bar, allowing O'Donoghue to work late into the night, combatting the Scottish Highlands' famous gloaming. The adaptable load bed and load-carrying capacity have also proved invaluable in his work.
The Amarok is currently available in three trim lines – Startline, Trendline and Highline – as well as the limited edition Amarok Atacama. Prices start from £25,054 for the Startline model.