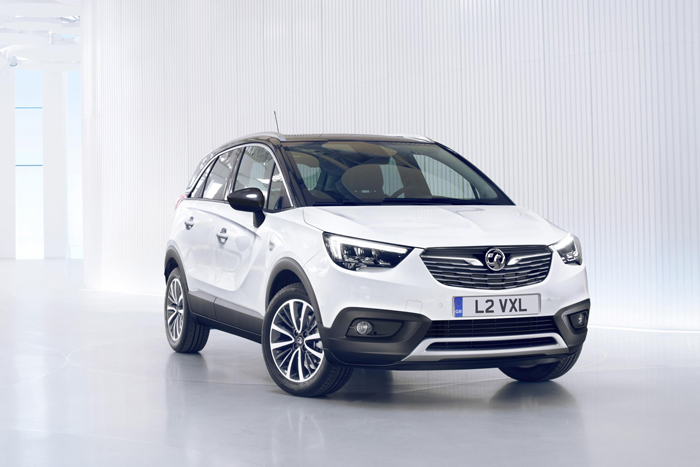 Crisp and compact on the outside, spacious and flexible on the inside, with unique two-tone paintwork and SUV-styling, these are the first pictures of Vauxhall's all-new Crossland X.
The newcomer adds a second vital ingredient to Vauxhall's burgeoning SUV offering, which is due to grow still further in 2017 with the launch of the larger Grandland X later in the year. While the Crossland X's recently-launched sibling, the Mokka X, has all-wheel-drive capability, is 70mm higher and has larger wheels for buyers with a taste for adventure, the Crossland X has a firm family focus, with a Tardis-like cabin providing high degrees of practicality and flexibility.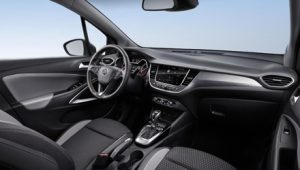 And at just 4.21 metres in length the Crossland X is more compact than the Mokka X, and a full 16cm shorter than the Astra Hatch, offering owners greater convenience while driving and manoeuvring in towns and cities. Adding to Crossland X's urban appeal is an elevated seating position and an overall height, which is raised ten centimetres above the Astra's.
The Crossland X also enters a different SUV class to the Mokka X, with rivals such as the Renault Captur and Peugeot 2008. The Mokka X's competitors include the Nissan Juke and Skoda Yeti.
Forming the first part of Vauxhall's 'Five-Star' 2017, which will see five major product launches in just one year, the Crossland X will be joined by another newcomer to the 'X' family, the larger Grandland X which will compete in the compact SUV class (SUV C-segment) later this year.