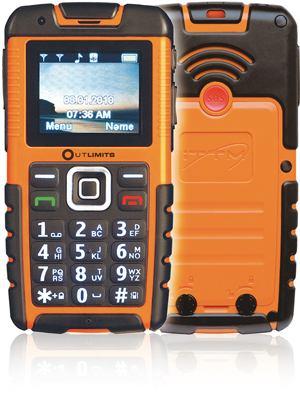 Rough and ready off-road enthusiasts with like this hardcore handset from phone manufacturer ITTM Monaco. The OUTLIMITS is designed with extreme conditions in mind, and is one of the most robust mobile telephones available.
The OUTLIMITS is waterproof to one metre and the case is shock-resistant and scratch-resistant. Additionally, it is designed to limit background noise – meaning that users enjoy interference-free conversations.
A further feature aimed at rugged outdoors types is the security function, which sends an SOS message to a specified contact if the phone is dropped or if the emergency button is pressed.
A dual sim enables users to separate their business and personal calls, as well as increasing the chances of good reception in remote areas.
The phone is finished in attractive bright colours, minimising the chances of owners putting it down somewhere and forgetting to pick it up again. www.thephonetrader.co.uk