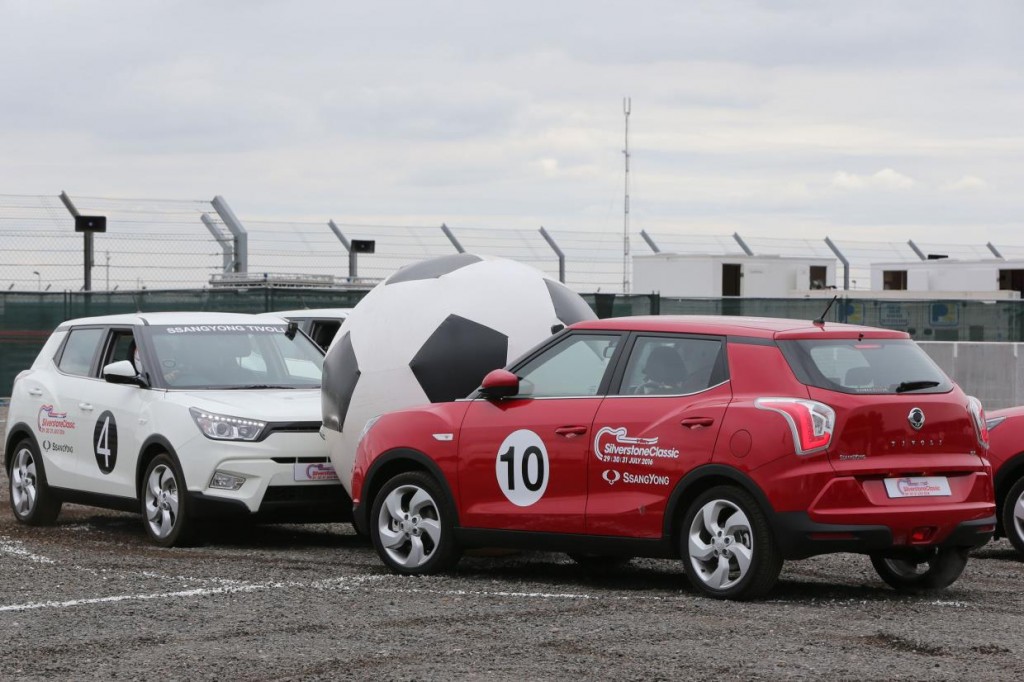 Six SsangYong Tivoli SUVs – three in red to represent England, and three in white for Germany, helped mark the 50th year since the legendary 1966 World Cup Final between England and Germany, in support of Prostate Cancer UK at Silverstone Classic.
The England team cars were piloted by International footballers John Barnes (captain) and Steve Hodge as well as John Stiles (son of World Cup hero Nobby).  The German team – in white – lined-up with ex-Formula 1 stars Damon Hill (captain), Johnny Herbert and Anthony Davidson.
Each driver steered his Tivoli – provided by SsangYong Motor UK the official courtesy & event team car partner of the Classic – trying to score goals with an oversized inflatable football, while English Premiership referee Lee Probert, tried to maintain order throughout the 30-minute contest.
The match resulted in a highly equitable 3-3 result.
Watch the match here:  https://www.youtube.com/watch?v=q03LFywsPwQ