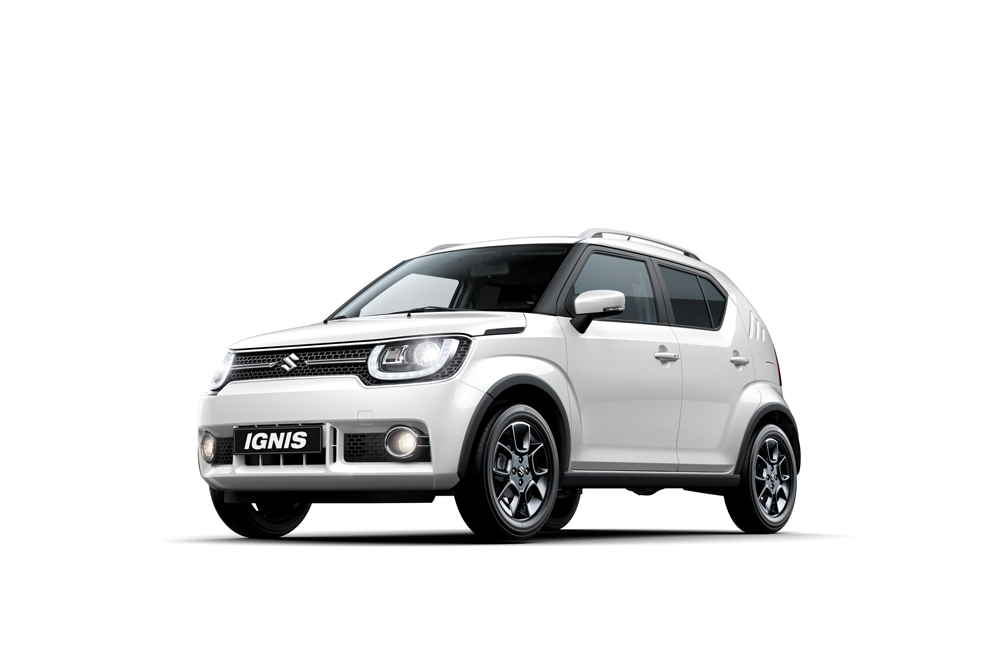 The new Ignis is a compact crossover designed to offer a stylish exterior along with versatile functionality that is convenient and easy to use.
In addition to its simple and iconic styling, this compact SUV offers the functionality and performance to provide confident driving in a wide variety of conditions. Sales are scheduled to begin in Europe in January 2017, after which the model will also be introduced in other markets.
Support for various smartphone connectivity systems allows the driver to connect a smartphone and access compatible apps on the touch screen display. Inserting SD cards that contain map data also enables the use of the navigation function.