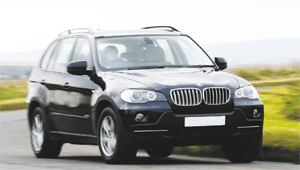 Buckingham-based Superchips has launched a new ECU remap designed to increase the potency of the 2993cc BMW diesel engine, as found in the X5 and X6.
The performance gains from the Superchips ECU remap are significant. Power increases by 44bhp at 4183rpm, resulting in a maximum output of 313bhp (up from a measured 264bhp as standard.) Importantly, these power improvements are realised throughout the rev range, from 1500rpm all the way to the rev limiter at 4500rpm. For safety reasons the 155mph rev limiter is left unaltered.
The remap also produces a noticeable increase in torque output, resulting in a maximum gain of 66lb ft of torque at 2222rpm, taking the peak figures from a measured 405 to 457lb ft.
Throttle response is sharper, the engine feels keener, more urgent and more willing, pulling harder throughout the rev range. Meanwhile, the additional torque available enables relaxed, stress-free overtaking, cruising and towing.
In practice the Superchips ECU remap delivers extra fuel efficiency and the company is confident that if a remapped version of any BMW 3.0 D model is driven in a 'like for like' manner against the standard version, owners will experience noticeable fuel economy improvements due to the additional low rev torque.
Available now both directly from Superchips and its UK dealer network, the BMW 3.0 D ECU remap is priced at £445.00 including installation and VAT.