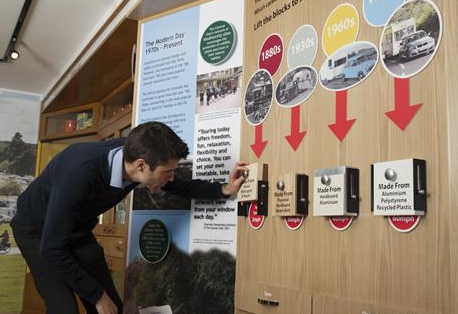 This August, visitors to the National Motor Museum, Beaulieu, can take part in a host of fun and creative Summer Activities inspired by the museum's outstanding collections.
Sponsored by The Caravan Club, the sessions will take place in the museum on Tuesdays, Wednesdays and Thursdays from 6th – 29th August, between 12:00 – 4:00pm.
There will be a range of activities on offer including construction, colouring, and crafting. Families can take part in a Towcar Challenge to design, build and road test their very own car and caravan.
Come along and find out more about the Motoring Collections housed at Beaulieu while you enjoy creating your own artwork and vehicles.
The activities are included in the price of your entrance ticket to Beaulieu, adult £21, child (5-12) £10.50, youth (13-17) £12.50 or £55 for a family ticket (2 adults +3 children/youths or 1 adult + 4 children/youths).
No booking is required, just drop-in and join in the exciting sessions. Visit www.beaulieuevents.co.uk for more details.