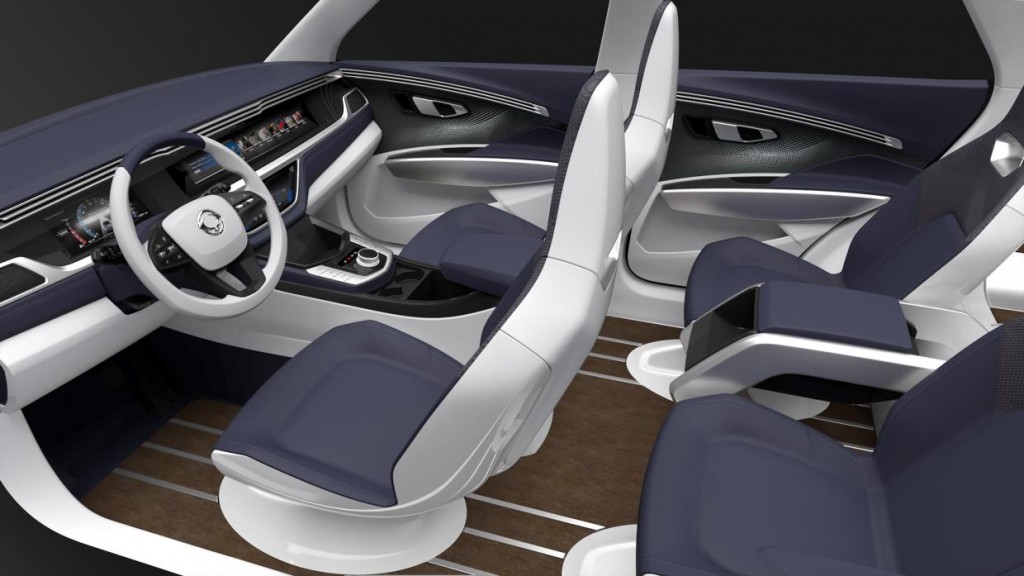 SsangYong Motor Company unveiled a possible future midsize SUV at the Geneva Motor Show.
CEO, Johng-sik Choi said: "By launching the Tivoli B-segment crossover in 2015, SsangYong clearly demonstrated its ability to design, manufacture and sell a contemporary car that absolutely addresses customer demand; it is already our most successful new car launch, and has well exceeded expectations," said Mr. Choi.
"Based on the experience and confidence we have taken from Tivoli, we are keen to create cars with the style, technology and features motorists will be looking for tomorrow.
"Projecting that thinking forward is essential, and I am delighted by the glimpse into the future this exciting new SIV-2 concept demonstrates."
The SsangYong SIV-2 (Smart Interface Vehicle) is a midsize premium SUV development concept.  It is the next iteration on from the SIV-1 showcased at Geneva two years ago, and takes a step further under the design concept of 'Dynamic Motion'.
Based on SsangYong's development theme of 'Robust, Specialty, Premium', this new concept pursues the emotional interface between the driver and car, and will evolve to become a key strategic model within the SsangYong range.