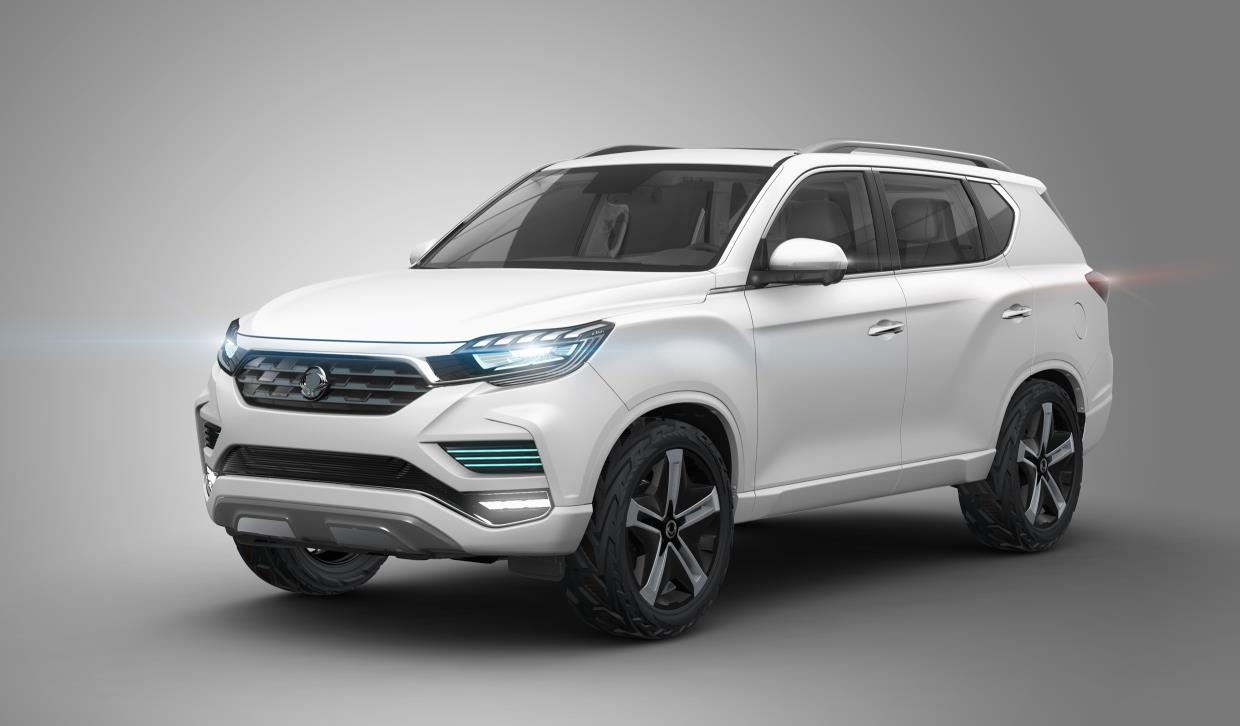 SsangYong Motor Company has unveiled the company's next all new model at this year's Paris Motor Show – the LIV-2 large premium SUV concept.
CEO, Johng-sik Choi said: "An all-new large SUV which will be launched next year.  The LIV-2 shown here today is the final concept of our Y400 model, and already at an advanced stage of testing.
"The LIV-2 showcases our luxurious approach to the extremely popular SUV concept, while also applying advanced technologies and high levels of safety."
The SsangYong LIV-2 – Limitless Interface Vehicle – is a large premium SUV concept, and is the next iteration from the LIV-1 concept exhibited at the Seoul Motor Show in 2013.  It advances the car's design language and helps communicate the concept of 'Dignified Motion.'
The car is equipped with advanced safety equipment such as an Autonomous Emergency Braking System (AEBS) which warns the driver when an obstacle such as a car or pedestrian is detected by using radar and laser scanning, as well as a camera sensor positioned at the top of the windscreen.  It also features Traffic Safety Assist (TSA) and High Beam Assistance (HBA), a Lane Departure Warning System, Blind Spot Detection, Lane Change Assist and a Traffic Alert System to help protect the rear of the car when reversing out of a parking bay.