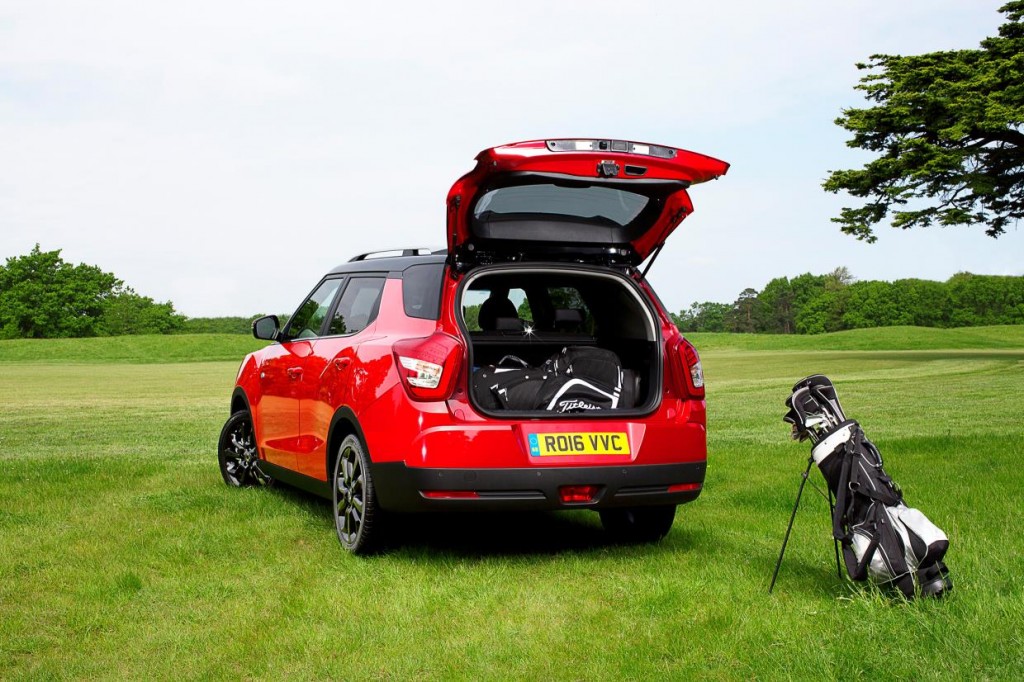 SsangYong has announced the new Tivoli XLV, an extended body model of its already popular Tivoli compact SUV.
"Following rapid growth in the compact SUV market, SsangYong responded in 2015 by launching Tivoli, its first small SUV, and already the company's most successful new car.  Some 64,000 cars were manufactured and sold around the world last year," said Paul Williams, CEO of SsangYong Motor UK.
"Tivoli has been praised universally for meeting a number of customer requirements, not least its ability to carry five adults in comfort and with one of the largest boot capacities, while many other cars in the sector are regarded as being a 'down-size' too far.
"Now SsangYong has gone a step further by launching an extended car to provide even more carrying capacity and practicality.  This was shown as the XLV Air concept at the IAA motor show in Frankfurt last year, and from the extremely favourable feedback received, took the decision to put the car into production.
"Following its international debut at Geneva, the Tivoli XLV is now being launched in Europe, and arrives in the UK this summer.  Annual sales from the Tivoli platform including XLV are forecast to exceed 100,000 cars this year," he added.
Sharing the same platform and 2,600mm wheelbase as the Tivoli, the XLV features a lengthened body from behind the C pillar, an increase of 238mm over the standard car, expanding the load capacity to a 720 cubic litres of space.  Meanwhile, the styling cues that distinguish Tivoli are retained, including its harmoniously fused SUV body design, sports coupé look and floating roofline.
Designed to offer a multi-role, multi-function solution to a wide range of customers, Tivoli XLV provides just the versatility needed to meet individual lifestyles: family car for lugging baby buggies and cots for small children, bikes and golf clubs for the sports-minded, and materials or business equipment during the working week.
Passenger safety has been a top priority for this car, and comes with seven airbags including front, side and curtain airbags plus a driver's knee airbag, multi-function ESP (Electronic Stability Program), Active Rollover Protection, Brake Assist, Hill Start Assist and ESS (Emergency Stop Signal), a tyre pressure monitoring system and a warning reminder on all five seat belt positions.
Tivoli XLV is offered with a Euro 6 compliant 1.6 litre diesel engine, and matched with the option of a 6-speed manual transmission or 6-speed Aisin automatic, two-wheel drive or 4×4.