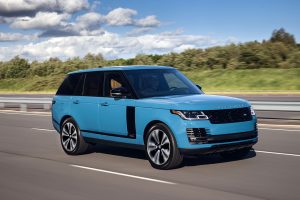 Half a century has passed since Land Rover unleashed the Range Rover on an unsuspecting world. The original premium SUV was launched on 17 June 1970 – not that anyone knew it was a premium SUV at the time, of course, but turns out that's exactly what it was.
Back then, the Mk1 Rangey was a posh but practical off-road wagon with an interior you could hose out. It might have had a lord-of-the-manor image from the word go, but it was just as down-to-earth as the Series IIA Land Rover was still selling at the time.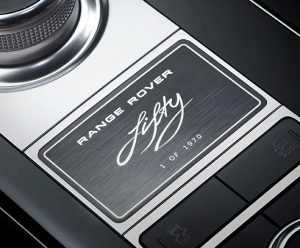 Incredibly, the Rangey is still only in its fourth generation. But few vehicles can have evolved as far in their time. Today, it's still a mighty proposition off-road – but the levels of luxury and high-tech equipment it comes with are unrecognisable in comparison.
On the subject of luxury and high-tech engineering, Land Rover has plenty of previous for celebrating milestones with special limited-edition models. And sure enough, what you're looking at here is the Range Rover Fifty – an ultra high-speccer of which a total of 1970 examples (get it?) will be available worldwide.
Based on the already sumptuous Autobiography model, the Fifty is available in standard and long-wheelbase form and can be specced with either of two unique designs of 22" alloy wheel. Depending on the market, it will be offered with a choice of petrol, diesel and P400e plug-in hybrid powertrains.
Appearance-wise, it's admirably subtle. The vehicle features a number of exterior trim highlights in Auric Atlas (or 'black', to use a name which will clearly never catch on) and there's a special 'Fifty' badge in a script created for the vehicle by Land Rover's design boss Gerry McGovern. That's Professor Gerry McGovern OBE these days, apparently.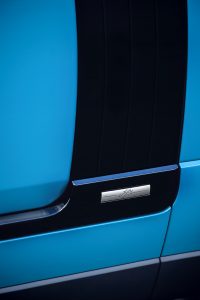 If you want to make one of these stand out in a crowd, Land Rover is offering the Fifty in three Heritage solid paint colours: Tuscan Blue, Bahama Gold and Davos White. These will only be available in 'extremely limited numbers', so bid high or face a lifetime of slumming it in Carpathian Grey, Rosello Red, Aruba silver or Santorini Black.
Land Rover hasn't yet given any indication of what one of these bad boys is going to cost you. Sufficient, we'd expect, that if you have to ask, you can't afford it. What started as a genteel workhorse for lords of the manor has, after all, become a globally recognised status symbol.
What will the next fifty years hold? It's hard to imagine what the Range Rover Hundred will look like when it's launched on 17 June 2070.
But we'll take a wild punt and say it won't have a hose-out interior.