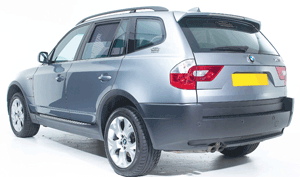 Suffolk-based BMW specialist Motormec has launched these privacy shades just in time for summer. The shades are available for BMW's range of SUVs and come with their own storage bag.
Because they are made to measure, the shades perform a highly effective job of keeping the sun at bay – and they also maximise privacy for rear passengers. They are easy to install and allow for the windows to be opened even when they are in place.
Call Motormec UK on 01502 500 590, or visit the website www.motormec.co.uk to order your set.