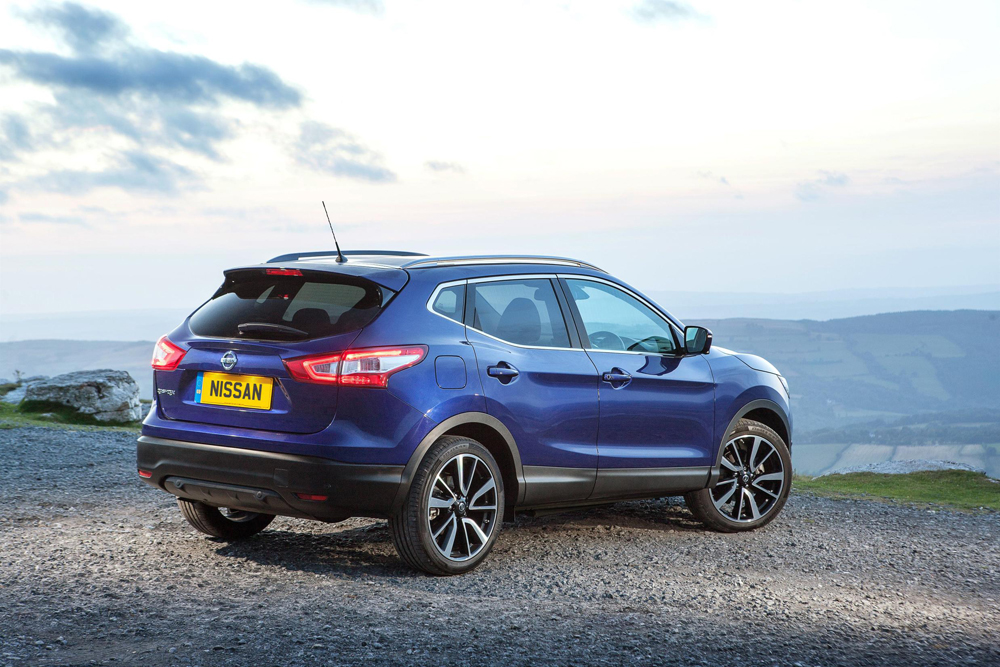 Nissan has announced that Qashqai models specified with 18" alloy wheels will now benefit from factory-fitted low resistance tyres delivering improved efficiency and reduced cost of ownership across the range.
The special tyre design means CO2 and fuel consumption figures now match those of the 17" alloy wheel size, saving £130 in VED payments on some models with lower BIK across the line-up.
The update presents an enhanced offer for fleet and business users with all Qashqais equipped with 18" alloys gaining a 1% BIK improvement. On selected models this means BIK is as low as 19%, with combined fuel economy of up to 74.3mpg.
The improved efficiency of the tyres means dCi 110 engines on Acenta with Premium Pack, N-Connecta and N-Vision grades now deliver CO2 emissions of just 99g/km. DiG-T 115 and dCi 130 4WD versions now emit 129g/km, which means they're exempt from VED in the first year, saving customers £130.
The model improvements are outlined below:
Acenta Premium Pack, N-Connecta
& N-Vision
Previous / New
CO2
Combined
MPG (l/100km)
BIK Band &
Improvement
VED/OTR
Saving
DiG-T 115 2WD manual
133 → 129g/km
50.4 (5.6)
23% → 22%
-£130
DiG-T 115 2WD Xtronic
133 → 129g/km
50.4 (5.6)
23% → 22%
-£130
DiG-T 163 2WD manual*
138 → 134g/km
48.7 (5.8)
24% → 23%
-£0
dCi 110 2WD manual
103 → 99g/km
74.3 (3.8)
20% → 19%
-£0
dCi 130 2WD manual
120 → 116g/km
64.2 (4.4)
24% → 23%
-£0
dCi 130 2WD Xtronic
128 → 122g/km
60.1 (4.7)
25% → 24%
-£0
dCi 130 4WD Manual
133 → 129g/km
57.6 (4.9)
26% → 25%
-£130
*DiG-T 163 engine available on N-Connecta and N-Vision grades
Kieran McMenamin, Category Manager for Qashqai at Nissan Motor (GB) Ltd said; 'Qashqai has always offered a great balance of style, technology and affordability so we're delighted we're improving the model yet again with these wheel improvements that will reduce cost of ownership, improve environmental credentials and add presence with the slightly larger alloy size.'