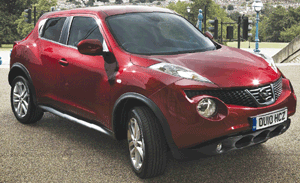 The debut of the new 60-registration plate has further boosted Nissan sales, and key to that success has been the continued demand for the innovative Qashqai. This means the Qashqai is now the fourth best-selling vehicle in the C-segment and the UK's 10th top-seller overall in 2010.
Nissan's compact crossover Juke is also proving popular with buyers in the B-segment and has sold 1617 units during its debut week in September.
These sales successes have pushed Nissan up to fourth place for retail sales in September and the seventh most popular car brand overall. Taking performance over the last six months, Nissan is the UK's number one Asian car brand.