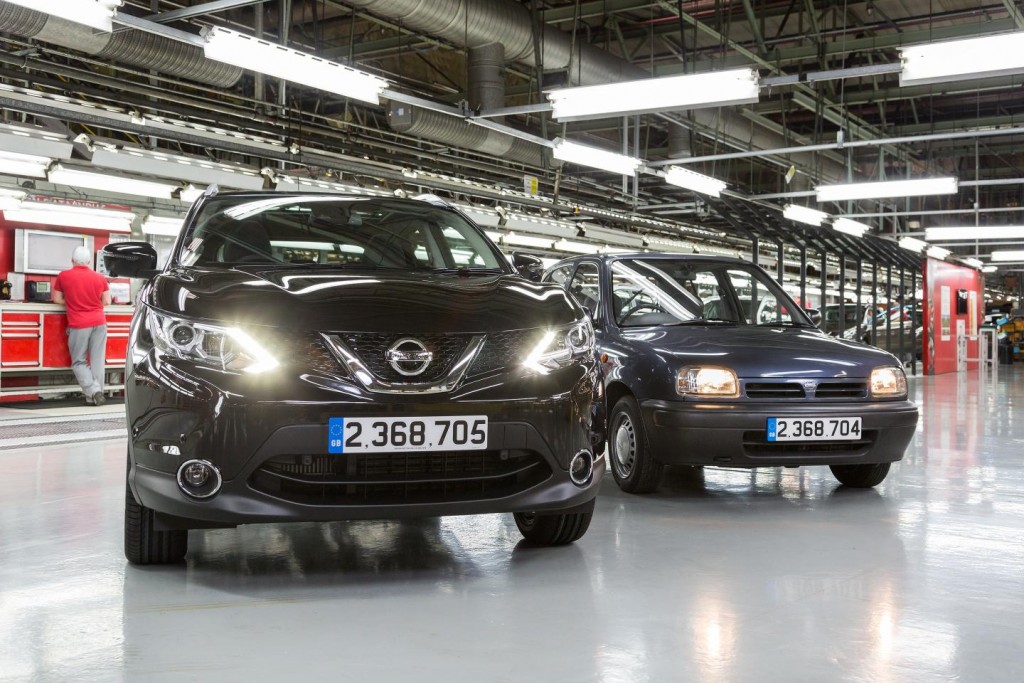 Nissan has now built more Qashqais than any other car in its three decades of manufacturing in Europe.
Production of the award-winning crossover – at the Sunderland factory in the UK – has recently surpassed the previous highest single-name manufacturing total. That record was 2,368,704 units, previously held by another of Nissan's European icons, the Micra supermini.
The Qashqai reached 2,368,705 units to overtake the Micra in less than 10 years. Nissan's Sunderland plant continues to produce around 1,200 Qashqais every day, and by the end of February 2016 the total stood at 2,398,134 units. No other car in the history of the UK car industry has gone beyond 2m units in such a short period of time.
Colin Lawther, Nissan's Senior Vice President for Manufacturing, Purchasing and Supply Chain Management in Europe, said: "The Qashqai created an entirely new segment when it was first launched and continues to set the standard in crossovers, supporting a record period of growth for Nissan in Europe.
"The Micra is an iconic model for Nissan in Europe, made for 18 years in our Sunderland plant. To overtake it in half the time shows just how quickly our European customers have taken Qashqai to their hearts."
Styled and engineered for European customers in Nissan's UK-based design and technical centres, the Qashqai is Nissan's top-selling car in Europe. It's also the best-selling crossover in Europe, requiring round-the-clock production since 2010.
Following a string of awards, demand for the Nissan Qashqai shows no sign of slowing down. In September 2015 the second-generation Qashqai became the fastest ever UK-built vehicle to smash the half-million production mark. Today, a new Qashqai is built every 62 seconds, or 58 per hour, at the Sunderland site.
The Nissan Qashqai will also become a pioneer of Autonomous Driving. At the Geneva Motor Show earlier this month, Nissan has announced that, from next year, the Qashqai will be Nissan's first vehicle in Europe to feature 'Piloted Drive' technology. In the first instance, this will allow the car to drive autonomously and safely in a single lane in heavy traffic conditions on highways. Other developments will follow.