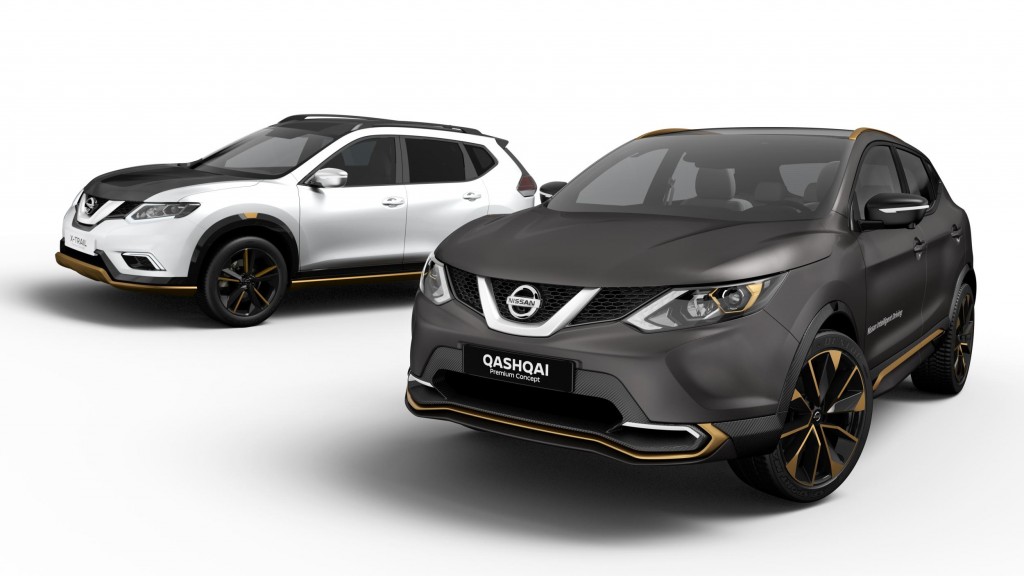 Nissan will showcase two striking special versions of its best-selling crossovers, the Qashqai and X-Trail, at the forthcoming Geneva Motor Show.
Taking the current models as a starting point, Nissan has explored how a more premium and dynamic design interpretation could enhance and extend the appeal of its award-winning crossover range in the future.
The two cars are called the Qashqai Premium Concept and the X-Trail Premium Concept. While they are separate models, the colours, materials and themes which run through them mean they are unmistakably a pair. The Qashqai Premium Concept has been created by Nissan Design Europe (NDE) in the heart of London, while the X-Trail Premium Concept is the work of Nissan's Global Design Centre (GDC) in Japan.