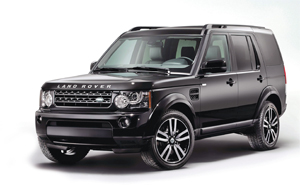 News has been announced that should put a smile on all Land Rover enthusiasts; owners Tata of India has revealed end of year accounts that show the Jaguar Land Rover Group reporting a £1.1bn profit. To put that in perspective, profits the previous year were 'only' £14.6miliion (which was reported as a 'bare profit') and for 2008-9 there was a loss of £678m – a fact that was close to being a 'near fatal' loss according to financial industry analysts. Indeed, there were threats that one of the UK manufacturing facilities could have to close. Ford had been well pleased to sell the group to the billionaire industrialist Ratan Tata, but that looks a somewhat short-sighted move now. Despite the recession hitting luxury saloons and 4x4s hard, there has been a rapid recovery at JLR and this has been 'product led', as they say in all financial papers. What that really means is that they started to build vehicles that people wanted to buy, they built them properly and at sensible prices.
Export sales have been a major indicator of the profit growth with great success in China, Russia and India. With new models like the Range Rover Evoque just about to arrive on to those markets as well as the UK, this looks an exciting time for Jaguar Land Rover. Indeed, Tata is said to have agreed to invest £1bn per year for the next five years into the UK, the immediate affect of that is an increase in the sales force at Halewood (where the Evoque is being built).
A total of 40 new models are being talked about (Jaguars and Land Rovers) so we may yet get to see a new Defender and new Discovery. There are also plans for a new engine assembly, which will allow JLR to completely sever its ties with Ford who currently supply a number of engine models.
It is an exciting time for the company, and it makes those of us still on the magazine recall more difficult times. We once had a "Keep Land Rover British" sticker given away free with one issue, and the Editor was interviewed on Radio 4 on how dreadful it would be if Land Rover was to be sold to the Germans or the Americans. India? That was one country never considered, but little did we know that it would be India that appears to have been able to turn the company completely around. The future certainly looks bright – especially if it means there will be new models like the Evoque produced in the next few years.